The destination I will describe today will probably be unknown to most of you. If it is unknown to people living in Edinburgh, you should be ashamed of yourselves! If anything, you should've seen the First Buses driving to this location. I'm talking about Peebles, and I can finally say I have paid the town a visit.
My Birthday!
The day started off pretty amazing. I only visited Edinburgh for a few short days, and I had decided not to make a big thing out of my birthday. However, the friends I was staying with cooked me a delicious Scottish breakfast! My mouth starts to water when I look at this picture. Everything about the breakfast was great, even the coffee 😉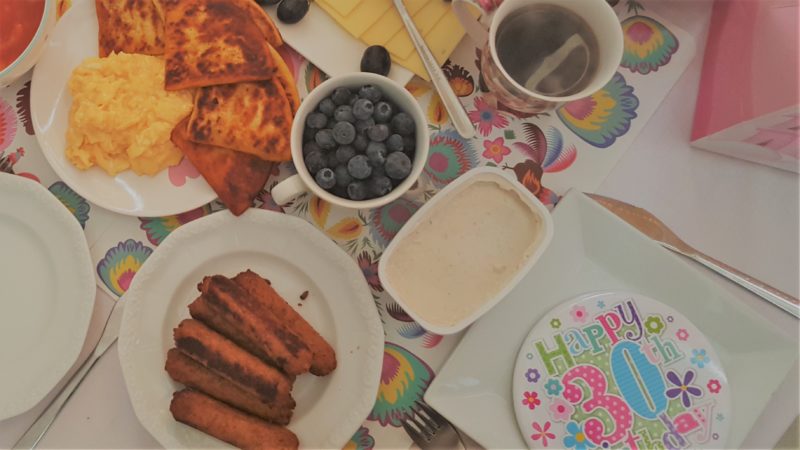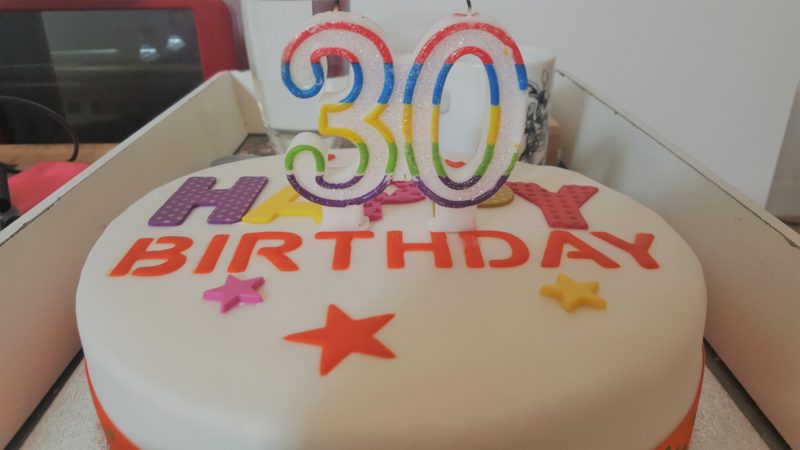 Peebles
The day before I went to Falkirk on my own, but this day my friends wanted to join me on the day trip. We were considering a few options. One of them was North Berwick (which I visited years ago). I remembered Peebles from the buses though, and I googled what was special about this place.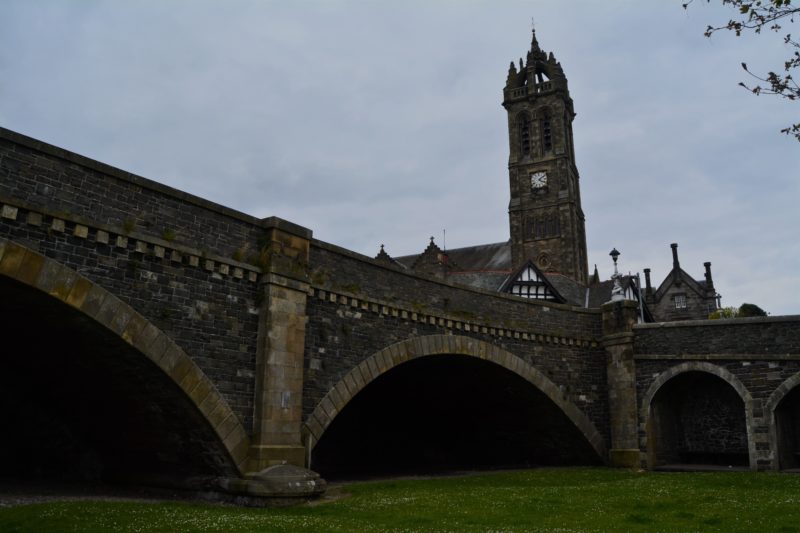 What convinced me was the fact that the town is known for it's salmon fishing, and the fact that this is their coat of arms: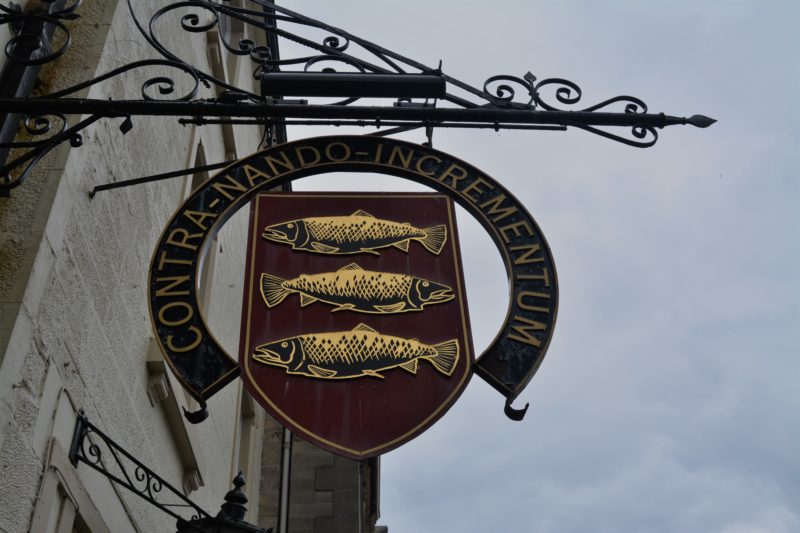 The quote means: "There is growth by swimming against the stream". Even though they are obviously referring to the salmon swimming upstream, it sounds rebellious to me. I always like visiting a little rebellious Scottish town.
Neidpath Castle
There are quite a few sights in Peebles, including a pretty flower garden (Kailzie Gardens), but we had set our sights on Neidpath Castle. The walk to the castle is quite scenic. You walk past the river and through a small forest.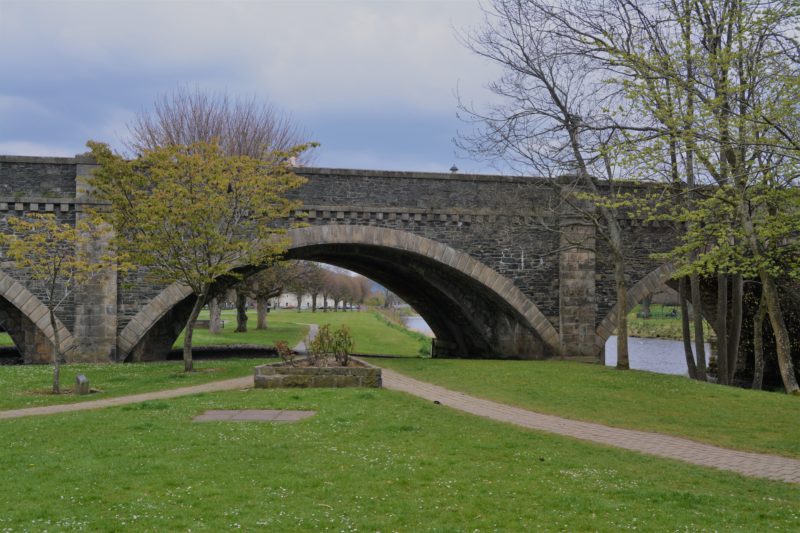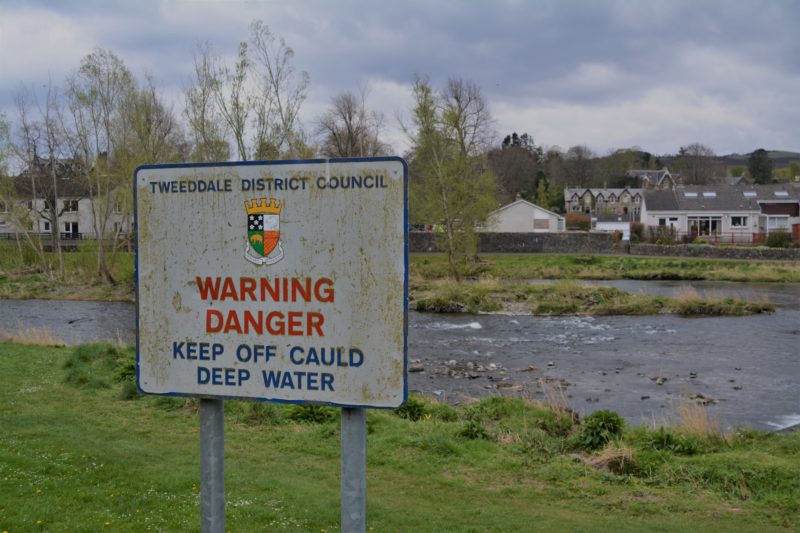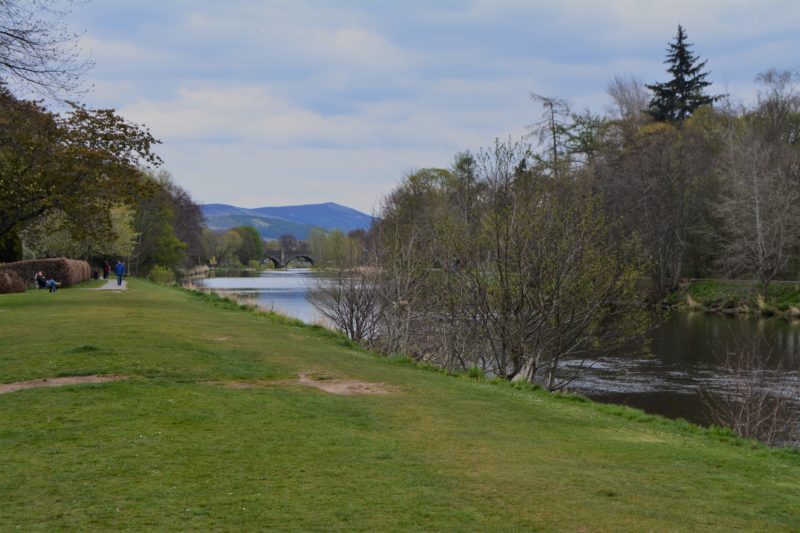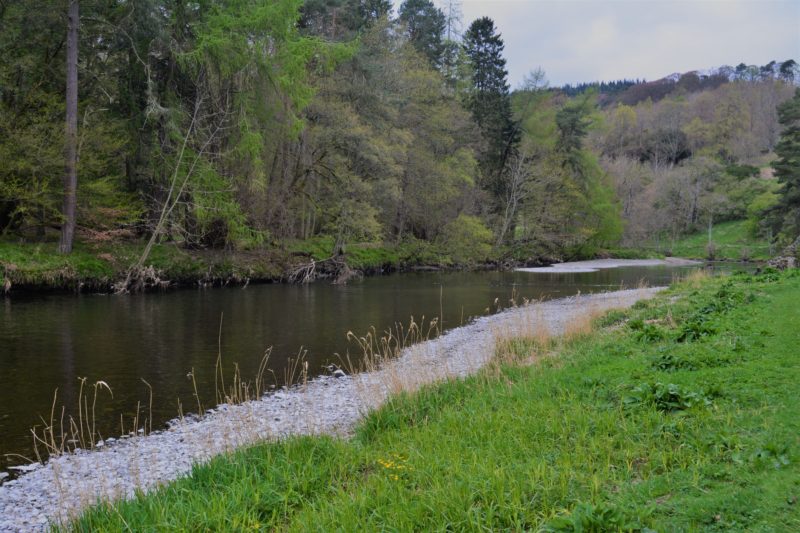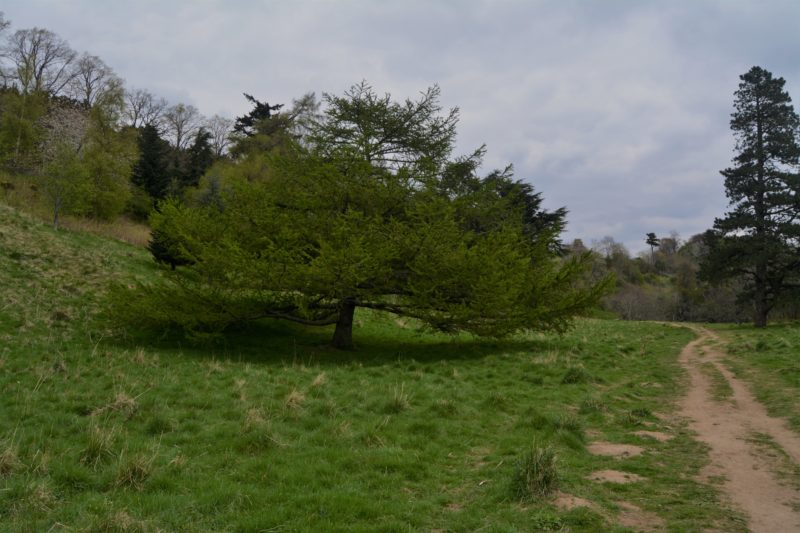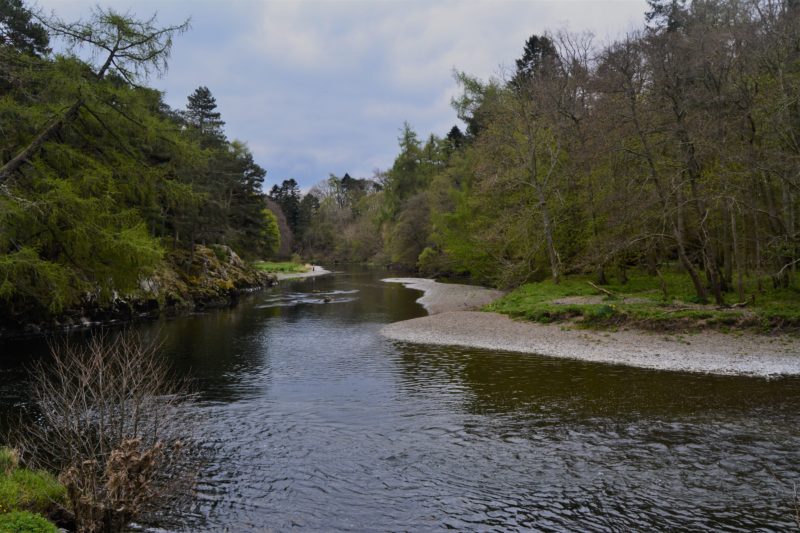 If you're lucky you might even see someone fishing. Unfortunately, he didn't turn around so I couldn't see if it was Ewan McGregor (insert lame "Salmon Fishing in the Yemen" reference here…).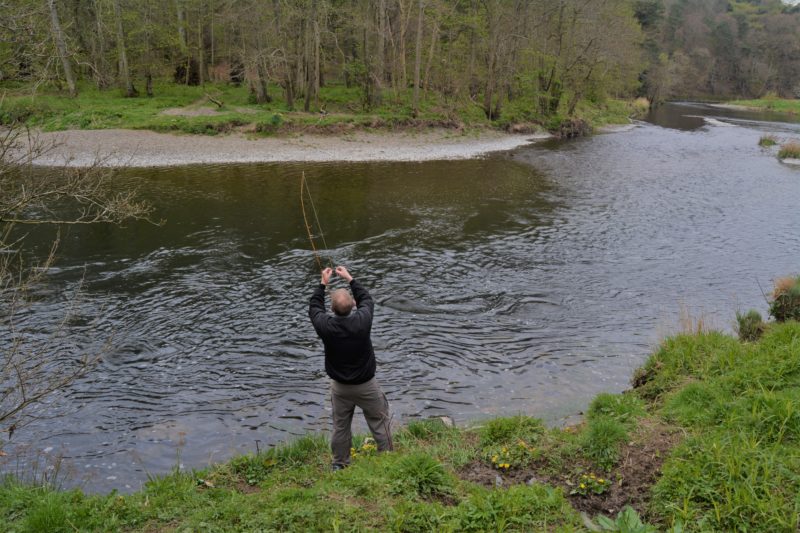 At the end of the walk we were rewarded with Neidpath Castle on a hill. You're not allowed to enter the castle anymore, which is something we should've probably checked beforehand.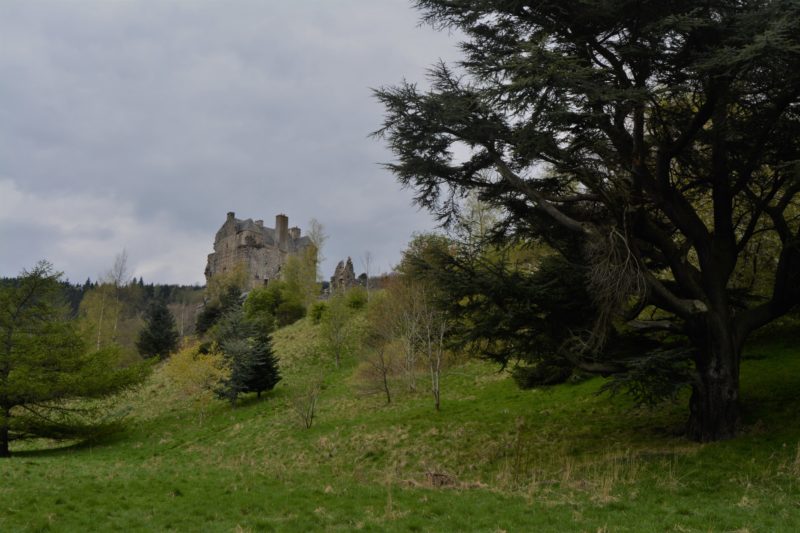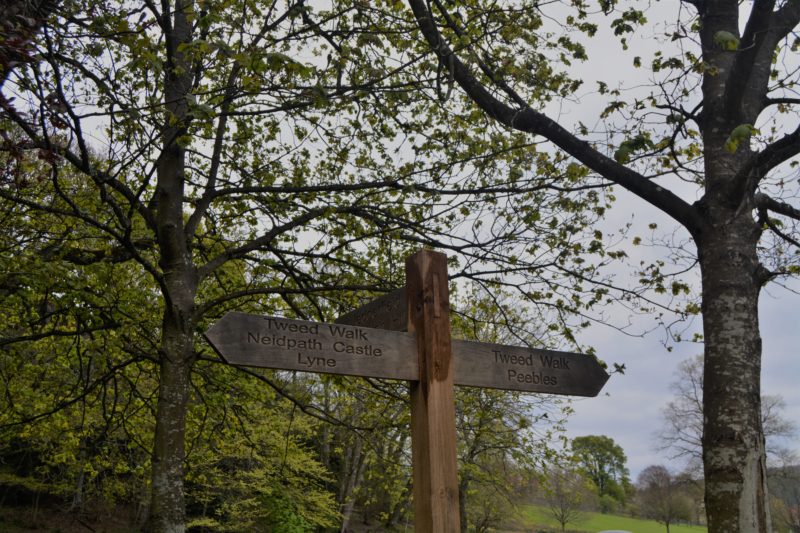 It's a very short walk from the city centre, I think it took us 45 minutes maximum including photo time.
On the way back we found a little wishing well.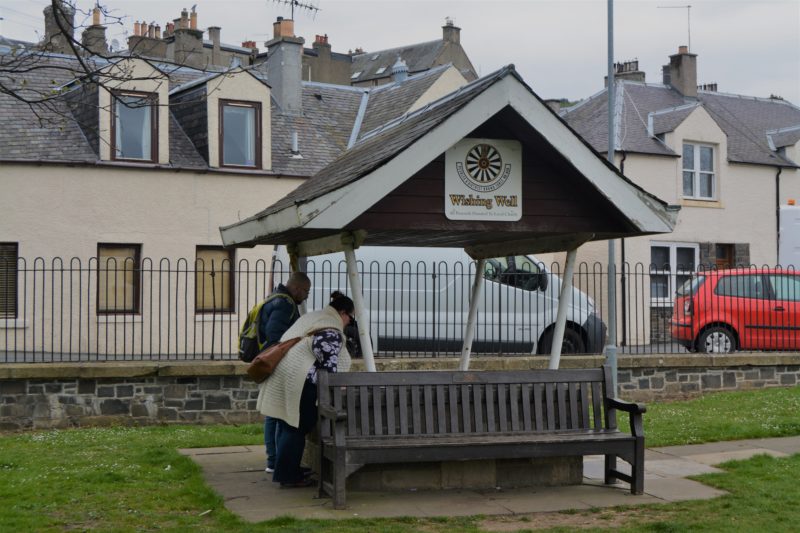 City Centre
After this long walk we obviously deserved pub food. I had one wish for my birthday dinner – actually two but we didn't find the banoffee pie so I don't feel like mentioning it – namely to eat haggis again. Luckily, the pub we found had haggis. It even had vegetarian haggis, which tastes exactly the same as the normal haggis.
I was a happy girl – well… as long as I stop thinking about that piece of banoffee pie we didn't find!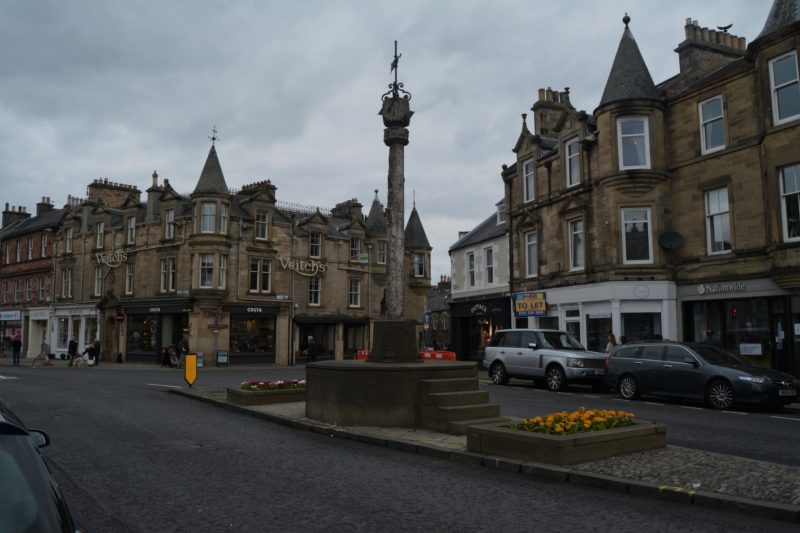 How to get there
Getting to Peebles from Edinburgh is pretty straightforward. You can take the First Buses 62 or X62 and you'll reach there within an hour. It's an easy and accessible day trip from Edinburgh, which doesn't require a car.
Conclusion
This was the last day venturing outside of Edinburgh. I haven't found a town or city in Scotland that I didn't like, even though I've been travelling around quite a lot. If you want to find more of my posts about Scotland, you can click on the link here. My next post will be about a new place I discovered inside Edinburgh.