In the first half of 2017, I had read just as many books as at the end of last year. So I figured it's best to split my book review up in two parts.
My favourite books of the first half year are: The Phoenix Project & The Nightingale.
1 & 2. Hilary Mantel – Wolf Hall (2009) & Bring Up the Bodies (2012)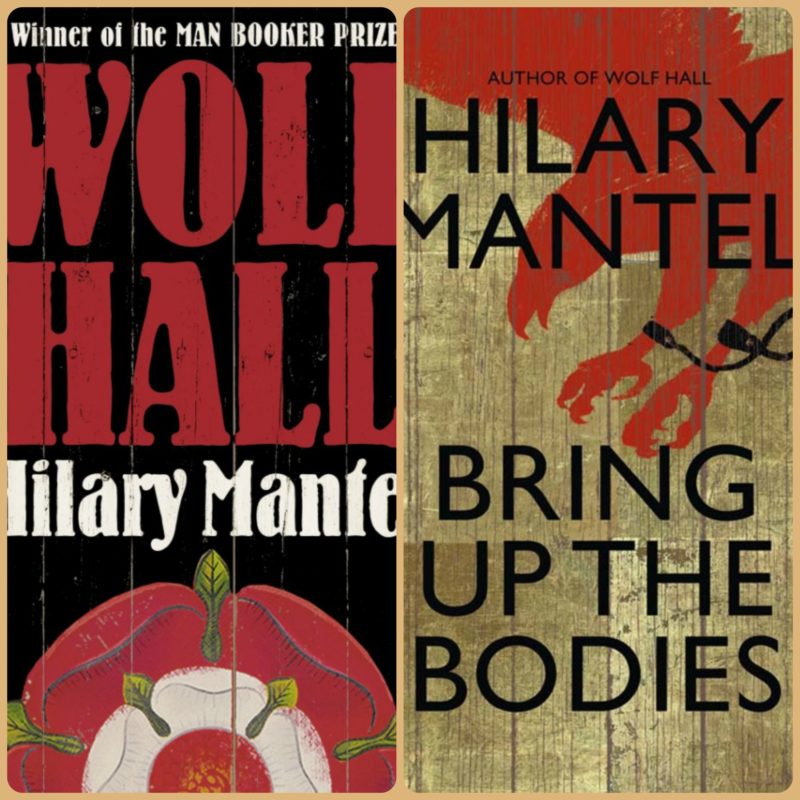 I postponed reading Hilary Mantel's Wolf Hall for seven years. I read her book Beyond Black and I thought the writing was so incomprehensible that I had to recover from it for a few years.
Recover I did, until I was confronted with the exact same writing style in Wolf Hall's 650 page long novel. Mantel has the ability to ensure you never know who's talking in her novel. It took me a while to figure out that when a "he" figure does something he hasn't done in the previous sentences – she has switched to Thomas Cromwell. Let me give you an example:
"Audley's dignity has not suffered, but the duke looks agitated; when he tried to get up, elderly knees had failed him, and he and Audley had lifted him by the elbows and set him on his feet." (Mantel 561)
Within one sentence she changes perspective! Add to that a whole list of characters and it's hard to know who's who and what's what.
In short, Wolf Hall is about Thomas Cromwell's rise in the English court of Henry VIII, while Henry VIII is trying to get a divorce and marry Anne Boleyn.
What's a pity is that I have two more books by Hilary Mantel in my bookcase: A Place of Greater Safety and the sequel to Wolf Hall Bring Up the Bodies. I will read the latter this year, but I don't know if I can get myself to read the former. Ever… Maybe in fourteen years when I've recovered from the two books I'll read this year.
My rating: 2 out of 5
I am shocked. As I said in the above review, I set myself the task to read Hilary Mantel's second book in the trilogy about Thomas Cromwell this year. I thought I would dislike it as much as I disliked Wolf Hall, but I didn't.
It seems that she changed her writing style for Bring Up the Bodies drastically. In the previous one, readers didn't know who was speaking. She would change persepective all the time; and suddenly a "he" would pop up out of nowhere and it would be Cromwell. This time she seems to be aware of this issue and she phrases it like this: "(…) he says: he, Cromwell" (Mantel 191). It's not ideal, but it certainly helps.
Also, even though the novel is 407 pages long it reads like a short story. That's how the story of Anne Boleyn's downfall flows through the pages. Wolf Hall was all about getting Cromwell & Anne Boleyn in power; the introduction of so many new characters was slightly confusing and it was hard to keep track of the story. This novel only describes the downfall of Boleyn and since we already know all the important characters it's easy to get sucked into the story instead.
I didn't think I would say this, but I'm actually looking forward to the third and last book of the trilogy. It will be released this year and I will certainly be one of the first ones to pick it up.
My rating: 4 out of 5
3 & 4. Graeme Simsion – The Rosie Project (2013) & The Rosie Effect (2014)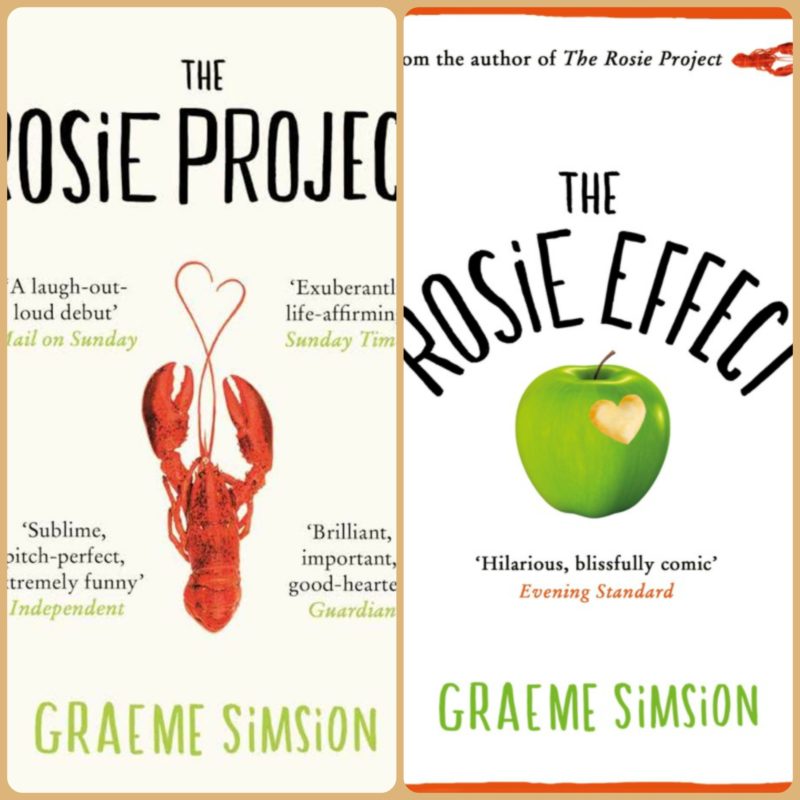 Graeme Simsion's novel doesn't sit right with me. There's something about it that makes me feel uneasy and slightly annoyed.
I think it's the comedic tone of the quite serious subject. Don Tillman is an unusual man, he's completely set in his own ways and any changes to his schedule and daily rhythm make him feel stressed. Fueled by his best (and only) friends Gene and his wife Claudia, he starts looking for a wife.
He wants his future wife to be compatible to him though, so he creates a questionnaire and calls the project the Wife project. Anyone who answers the questions wrongly is stricken off as a suitable candidate. He then meets Rosie, who answers most of the questions wrong but who he can't seem to shake off his mind.
I don't really understand his need to find a wife, if compatibility is such a strong thing for him. The ensuing "romance" between him and Rosie leaves me with even more question marks. What is it that makes this romantic? What does she see in him?
The comedic undertone I mentioned before brings about "hilarious" circumstances which I would have preferred to see as sad. I feel that Simsion is making light of Don's condition and somehow it doesn't sit right with me.
I have the second book: The Rosie Effect in my bookcase too, so I'll start reading in straightaway. I'm sure it'll only enlarge my feelings about the first book.
My rating: 3 out of 5
Most people who have read both The Rosie Project & The Rosie Effect will tell you they prefer the former. If you read my review of The Rosie Project, you'll find I'm not particularly a fan.
When reading the first book, I had question marks why Rosie would want to be with Don. During the second book, the question marks turned around and I wondered why Don was going through so much effort for Rosie.
The text on the back illustrates perfectly what irks me the most about these books: "Is Don Tillman ready to become the man he always dreamed of being? Or will he revert to his old ways and risk losing Rosie for ever?"
I can't consider this a romantic novel. Luckily, I've realised this before I started reading The Rosie Effect and as a result I think it's funnier than the previous novel.
My rating: 3 out of 5
5. Gene Kim, Kevin Behr, George Spafford – The Phoenix Project: A Novel about IT, DevOps, and Helping Your Business Win (2013)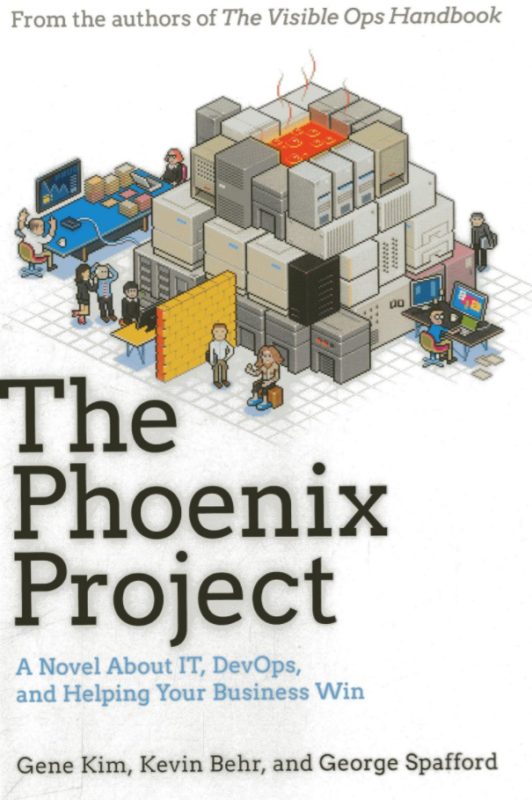 It's not very common that you pick up a book about IT and the transformation of an IT department to a DevOps organisation, and absolutely love it.
The Phoenix Project is a fictionalised story about a company which is facing major issues in the market. They can't keep up with their competition and in addition to that their IT systems are constantly failing which results in unhappy customers.
Amidst this chaos some IT hot-shots are fired and out-of-the blue Bill becomes VP of IT Operations. Learning how to function in his new role, keeping business happy and delivering value to customers; he's constantly fighting his peers to try to get things done. Instead everything falls apart.
Until Bill learns all about the philosophy of the Three Ways & the similarity between manufacturing & IT. Bill together with his team organise work flow and streamlines interdepartmental communication.
I work in IT and this book as taught me a lot about the path to DevOps. It's informative and entertaining at the same time; what more is there to want?
My rating: 5 out of 5
6. Lee Child – Nothing to Lose (2008)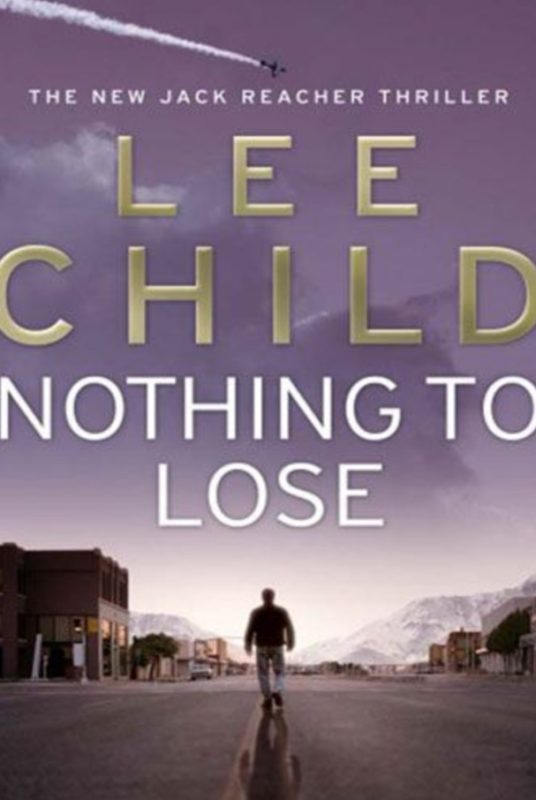 Right, this is probably the lowest score I've ever given a Jack Reacher novel. A story by any other writer would've resulted in three, maybe four stars – however, when it comes to Jack Reacher I'm a bit more strict.
This story is a strange one. It's one of the first times Reacher doesn't get asked for help. Instead he sticks his nose in other people's business. In fact, he does it so much I was actually hoping towards the end of the novel that something fishy really was happening.
What happens is that Reacher walks from Hope to another small town called Despair. He's swiftly kicked out from this town though, as it doesn't like trespassers. The former MP can't deal with this situation and decides to stick around to see what's going on in the town.
I don't want to give away too much, but what he's doing to the town and to its inhabitants is pushing it too far, and so is his "relationship" with the police woman Vaughan from Hope. I'm sure that only people who really like Lee Child would've reached this book and by now they know they will continue reading the full series, so it won't damage him. But I've seen him do much much better than this novel.
My rating: 2 out of 5
7. Zadie Smith – White Teeth (1999)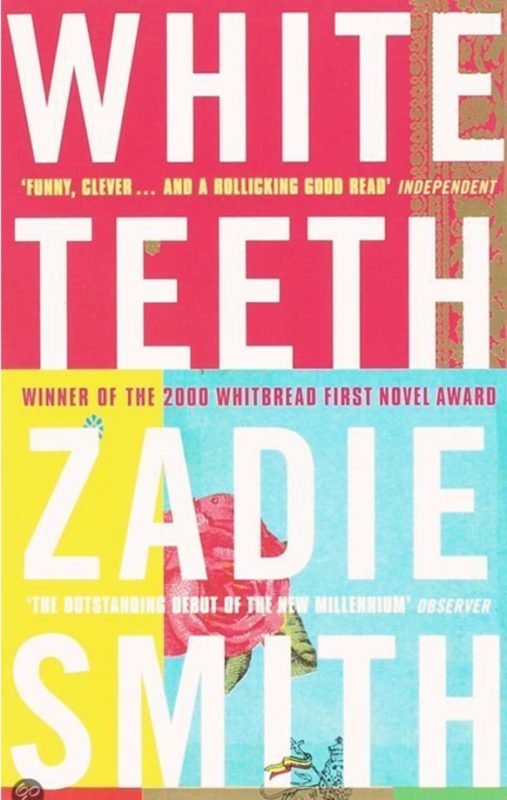 White Teeth by Zadie Smith has been standing on my book shelves for at least ten years. It has travelled all over the world with me and yet I never picked it up. I was scared it would disappoint.
When I started reading, it actually did disappoint. I was surprised at how two-dimensional the characters were. Affairs are had and forgotten, comments are made and ignored, and some seemingly important scenes are never mentioned again.
Yet at the end of this novel, the story of the three families – one Jamaican, one Bangladeshi and one British – are completely beautifully interwoven.
I find the characters realistic. Their cultures and beliefs are well laid out. I started out thinking I would never pick up another Zadie Smith novel again, but she really managed to captivate with her writing and even though there were so many characters – the story never became confusing or dull. I will certainly consider buying another one of her books in the future and it's almost a pity it won't be about the same characters again.
My rating: 4 out of 5
8. Kristin Hannah – The Nightingale (2015)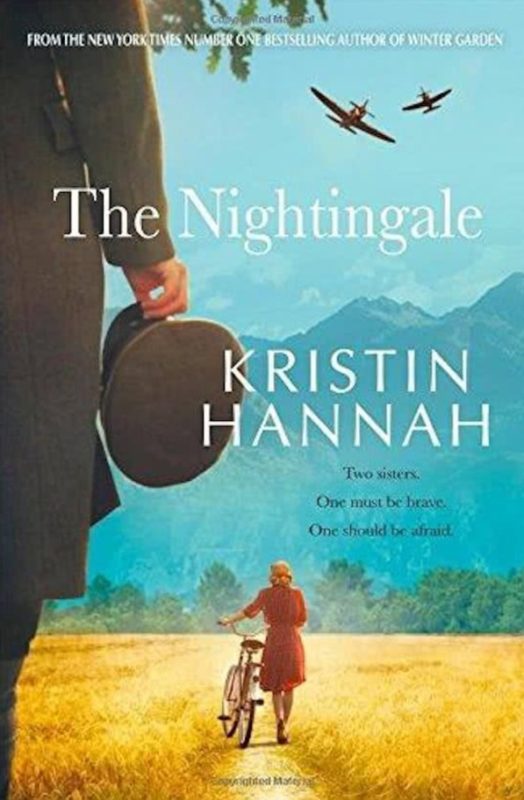 If I could've given this book more than five stars, I would have! If you don't read any more of my book review, you actually know enough from the first sentence.
It took me a long time to stop ugly crying when I finished reading the book. The story pulled at my heartstrings like only Victoria Hislop normally can without being a full-fledged unabashed weepie.
Kristin Hannah's "The Nightingale" is extremely well executed. The storyline starts with an untold story which burdens the protagonist and then jumps to the past to tell that story.
The past takes place in the Second World War. If you think you can't possibly read any more books about the Second World War, you're wrong. Hannah puts the focus on the whole story of the the war from the point-of-view of two sisters who have also lived through the Great War.
The character development flows steadily & even though the characters sometimes surprise the audience. However, these out-of-character decisions they take are always explained.
It's a story about loss, bravery & love and the intertwining lives of two very different sisters. I can highly recommend this novel!
My rating: 5 out of 5
9. Mohsin Hamid – Exit West (2017)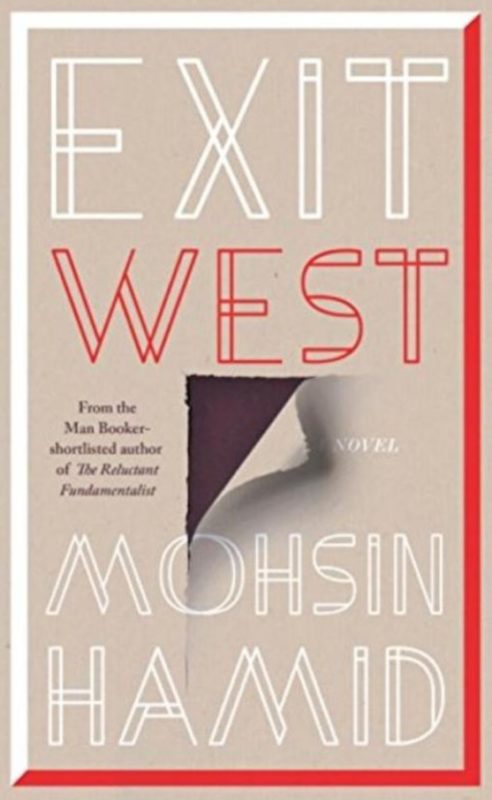 I'm trying to read more books that were published in the year I read them, Exit West is the first one. Coincidentally, this book is incredibly relevant considering the time we live in right now.
It's about love. It's about slowly falling in love in a place which is just as slowly being torn apart by war. When the peak of the blossoming love of Saeed and Nadia has been reached, so has the destruction of their unnamed country.
Luckily, the world is filled with doors which lead to other countries, which makes it easy for people searching for a better place to find it. It also bring about fear and agression from the inhabitants of those better places. Does this story sound familiar?
In this tiny book of 229 pages Hamid describes an incredibly relevant story to the time we live in, touching on terrorism, radicalism, love, life & despair without getting overly dramatic. Hamid's writing is beautiful and it is a real treat to read his sentences flow across the pages.
My rating: 4 out of 5
10. Hanya Yanagihara – A Little Life (2015)
Seeing that most reviews of A Little Life are either very positive or very negative, I'd like to try something here. I'd like to compare this novel to a trip to India.
Let me explain why. A lot of people travel around India and notice the smells, the busyness, the chaos, the ugliness. However, a lot of people look at these same scenes and smell the delicious food, see people's friendly faces, and see the beauty of the country.
This is what I'm like when it comes to India and to this novel. The story is about four best friends, and it becomes clear quite quickly that the story will focus around Jude. The most mysterious and tormented of them all.
I don't want to give too much away, apart from the fact that you should try to focus on the good. Hanya's writing style is great in conveying human kindness and she has the ability to create real lives within the pages of this book.
My rating: 4.5 out of 5
11. Naomi Alderman – The Power (2016)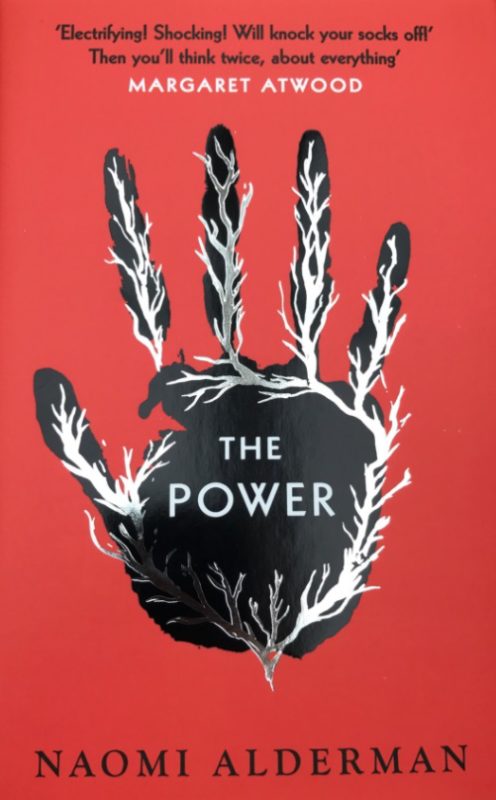 Ok, it's hard to wrap my head around this book. On the one hand I'm super excited about the story, and the story's incredible potential. On the other hand, I'm disappointed about the excution of it. That's why I've given it 2.5 stars.
Naomi Alderman's novel is about a world in which women develop the ability to release electricity from their fingers. This ability makes them the dominant species. This in turn creates a world where women rule, and where men live in fear to be raped or curbed (male genital mutilation).
Let me start by saying what I like about the book: I like the fact that it's told from the point-of-view of four different characters from different parts of the world – one of which is a male reporter. This way of telling the story keeps the pace going.
I also like the fact that it's told from the supposed start of the "apocalypse" (I'm using this word in want of a better one). The images throughout the book suggest we're actually reading a history novel. It's a nice touch to the narration.
I like and dislike the fact that parts of the book remind me of The Passage and The Twelve, especially the parts where Mother Eve discusses things in her head with a godlike character. I like it, because I didn't mind this in the Passage. I dislike it because it doesn't really seem to work in the telling of this book.
What I dislike most about the book is that it doesn't utilize it's full potential. The story could have been so powerful. Rather than describing the world women live in right now, a world the reader will identify with, it skims over that topic and we're thrown into a world where women are crazy with power. I feel it defeats the purpose of this story. No one is any the wiser after reading it. What does the author want to tell us?
My rating: 2.5 out of 5
12. Marlon James – A Brief History of Seven Killings (2014)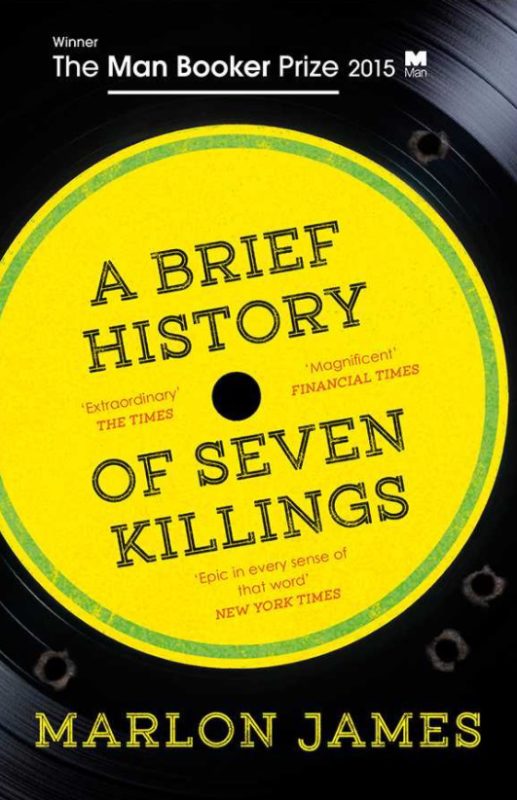 "And killing don't need no reason. This is ghetto. Reason is for rich people. We have madness."
When a novel wins the Man Booker prize and starts with a character list, I'm always a bit wary. The Luminaries traumatized me a bit when it comes to an incomprehensive list of characters and bad storytelling. When a book is also written in a local dialect, I become even more apprehensive. I have a slew of books by Irvine Welsh (Trainspotting) in my bookcase, and I can't read any of them due to the Scottish dialect.
Luckily, these concerns quickly evaporated when it comes to Marlon James' Man Booker prize winner. Once I started reading, I couldn't stop. I read the biggest part on my balcony on a sunny weekend with a Corona in my hand, wishing I was in Jamaica.
The cover will try to make you believe it's about an assassination attempt on Bob Marley (referred to in this book as 'the singer'). The scope of the story is actually much larger than that. It's about crime in the ghettoes of Jamaica in the 70's and 80's. It's about the dons trying to rule over the different gangs – Papa-Lo, Shotta Sherrif, and Josey Wales. It's about their croonies. It's about the arrival of the CIA. It's a work of historical fiction which every now and then dips its toes into reality.
There are some reviewers who say it took them a while to get into it. This wasn't the case for me. I'm happy Marlon James chose to tell the story from the point-of-views of different characters. This gives the story a bit of a stop-start rhythm, which doesn't allow you to get completely pulled into the story. However, it does allow you to take a breather from some of the more difficult to understand narrators.
I'm giving the book between 3.5 to 4 stars, because the bigness of scope sometimes got in the way for me to understan the story. I read some passages without understanding where he was going with it. HBO is planning to create a TV series based on this book, and I can see why. They will really need to bring either Tarantino or the Coen brothers on board to stay true to the text as much as possible.
My rating: 3.5 out of 5
13. Sarah Pinborough – Behind Her Eyes (2017)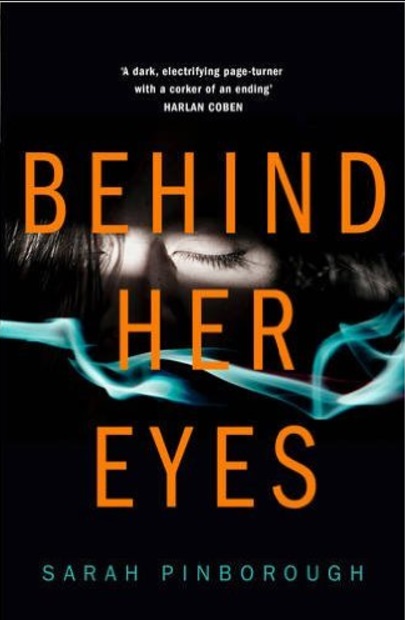 There is so much poo-ha on the cover of this book that I thought it wouldn't be able to disappoint. "Don't trust this book", "Don't trust these people", "Don't trust yourself", is written on the back with huge orange neon letters. I'm still wondering, after I finished reading it, why I shouldn't trust myself.
Reviewers & the cover all shout that the ending should not be spoilt. I have to admit that I also found the ending to be very unexpected. The question is whether that's a good thing because I also find the whole story very unbelievable. It's too much of a reach, and the ending takes it too far. I'll let you guys make your own mind about it though.
The story is told through the eyes of the incredibly naive Louise. A single mum who has an affair with her boss. It's also told through the eyes of, a thing which is given away too soon in my opinion, manipulating Adele. The wife of aforementioned boss.
The previous sentence touches upon the main problem I have with the whole story: everything is given away too soon. My interest started to wane before I even reached the halfway marker. Once you know Louise is naive and Adele knows how to manipulate her, the thrill of events is gone. I wonder what would've happened if Pinborough would have opted for a single-person narrative, rather than picking two narrators – especially since the narrators give most of the story away at the start. I also wonder what would've happened if she wouldn't have used phrases like "proliferation of noisy clocks" and words like "duplicitous". The whole story and narration are in my view overreaching.
I'm giving it two stars because I reserve my one star ratings for books I have a hard time finishing, but that doesn't mean I'm recommending this book to anyone.
My rating: 2 out of 5
14. Chimamanda Ngozi Adichie – Americanah (2013)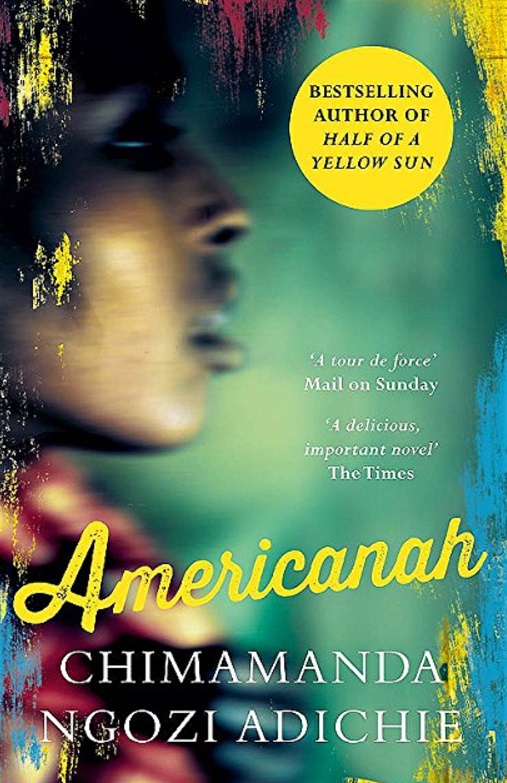 I'm probably in the minority when I say I wasn't a fan of this novel. Most of the reviews I've read have raved about it, but it left me with a bit of a "meh…" feeling. I feel that the novel wasn't written for me; that I'm not the intended audience.
The story focuses on a couple from Nigeria. However, the main focus is on Ifemelu who moves to America. We find out about her experiences in the US as a Non-American Black (NAB). After a few hardships, the turns into a blogger who writes about her experiences with race in the US.
It's hard for me to say that I can relate to this part of the story. I don't know the US well enough to fully relate to her story of race. Would matters be the same in Europe? I don't know.
The centre of the book actually read more like essays – race-related essays. They don't necessarily work towards weaving the stories in the novel together. We meet so many people who don't do much for the plot, but who do work in explaining the essays.
The main story in my eyes, is the love story between Ifemelu and Obinze. The question remains whether a book of 477 pages had to be written about it. I'm curious to delve into one of Chimamanda Ngozi Adichie's essays. I wonder if I can get into those better, than into this book.
My rating: 3 out of 5
15. Kim van Kooten – Lieveling (2015)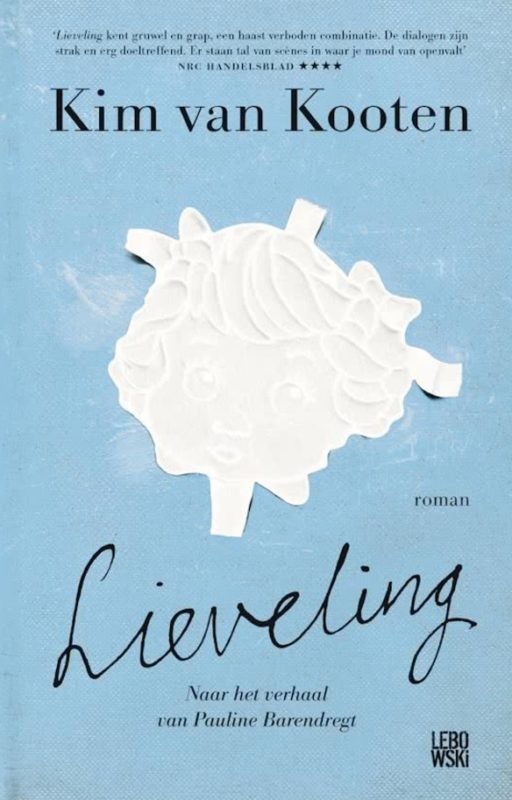 Lieveling is an incredibly hard-hitting book. Kim van Kooten is a famous Dutch actress and she has accepted the challenge to write Pauline Barendregt's story of sexual abuse.
Somehow this book feels incredibly Dutch. It has the kind of rawness, and dark-humour, I cannot imagine in an English book on the same subject.
The book is written from the point-of-view of the little girl Puck who moves to a rich man's house with her mother. She and her mother both come from a poor background in Rotterdam and they can't believe their luck when they end up in the gorgeous house of Puck's new father.
Unfortunately, this story does not have a happy ending. It was hard to put this book down, but it was also hard to read. The ending left me cold; there are no lessons, no plans, no happy outcome. It's hard to digest, but it's incredibly well-written.
My rating: 4 out of 5
16. Omar El Akkad – American War: A Novel (2017)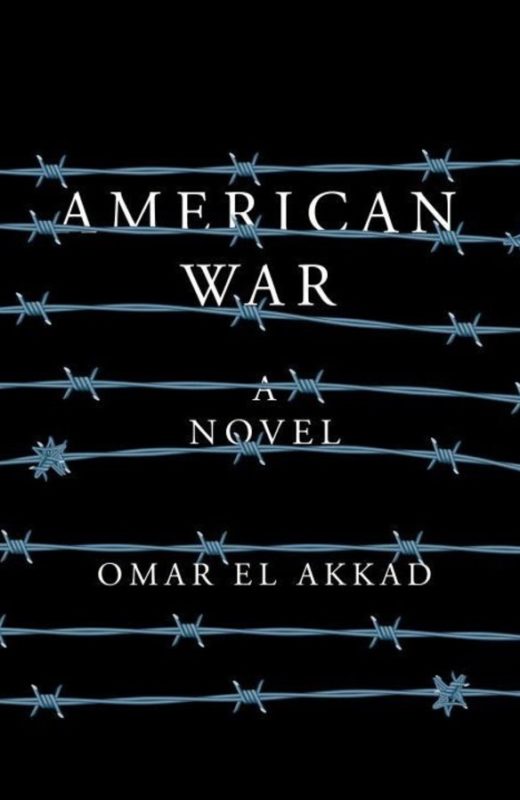 I don't have the feeling Omar El Akkad managed to convey the story he had set out to tell. The premise of the book had so much potential, and I don't feel it has delivered all of it.
The story is about the Second Civil War which has broken out in the United States in 2074. It's told through the life of Sarat Chestnut and her family. Sarat is a young fearless southern tomboy, who experiences loss from early on in her life. Her family moves to refugee Camp Patience to flee the war when it reaches their homestate Louisiana. There, she is recruited by an old man, who teaches her about the much greater old world and who transforms her into a deadly instrument of revenge.
The story is told from the eyes of someone who knows her very well. This side of the story gets kind of lost until you reach the 75% mark of the book. That's actually a pity, because it brings an emotion back into the novel which it definitely loses halfway in.
The author also has a way to end a chapter on a very spectacular or hopeful note, only to bash this thought by adding a historical manuscript describing why what had happened wasn't good at all. Every time you start to feel for the characters this chapter change & subsequent manuscript distance you from the story again.
I had trouble identifying with the characters in general, which is why I gave the book quite a low rating. I didn't feel the emotions Sarat felt, which is why I can't agree with her life decisions. It makes reading the book quite hard, especially after you've put it down for a while.
I'm not entirely sure which story the author wanted to convey. Should we be condoning revenge? Should we just know what could happen to people in a war-like situation like the one Sarat grew up in? I wouldn't hesitate to pick up the next book by El Akkad, but I hope next time the message is more clear because I feel he has a lot of good things to say.
My rating: 3 out of 5
17. Jo Nesbø – Nemesis (2002)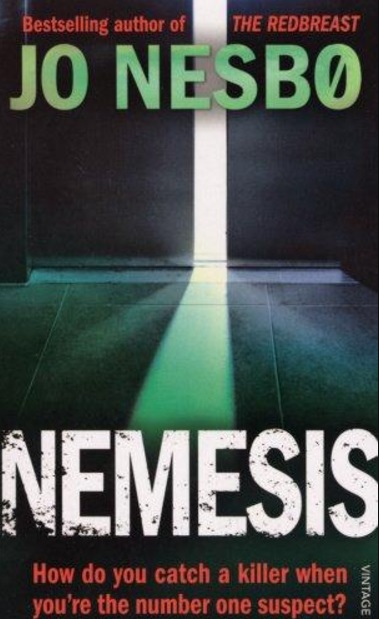 How should I review this book? It's a bit of a conundrum for me, because on the one hand I liked it. This is strange because I thought The Bat, Cockroaches and the Redbreast were just OK. I keep thinking I'll be done with Harry Hole but then I keep looking at what would be next after the Devil's Star – the last book by Nesbo I have on my shelf.
On the other hand, it still has Nesbo's weird convoluted writing style (or Don Bartlett's translating style). Somehow, I managed to circumvent this issue this time by finishing the book in two days. I find I have to stay close to the storyline and then I get what Nesbo is trying to do.
Next to the writing style, the story also has way too many characters. Now that I finished it, I kind of get why but it's still a tad too much. I can imagine I would be lost if I would put it down and pick it up again in the course of a few weeks.
The story itself is not necessarily tantalizing either: Harry Hole has to assist the Robbery department because a bank robber has murdered a lady during the heist. I'm not even going to go into further detail because I wouldn't know which part of the story to uncover, the Fusiform Gyrus, the gypsies, the Art of War, Prince.
If you're intrigued, read the book. If not, leave it. It's not one of those stories that will stay with you forever.
My rating: 3.5 out of 5
18. Victoria Hislop – Cartes Postales from Greece (2016)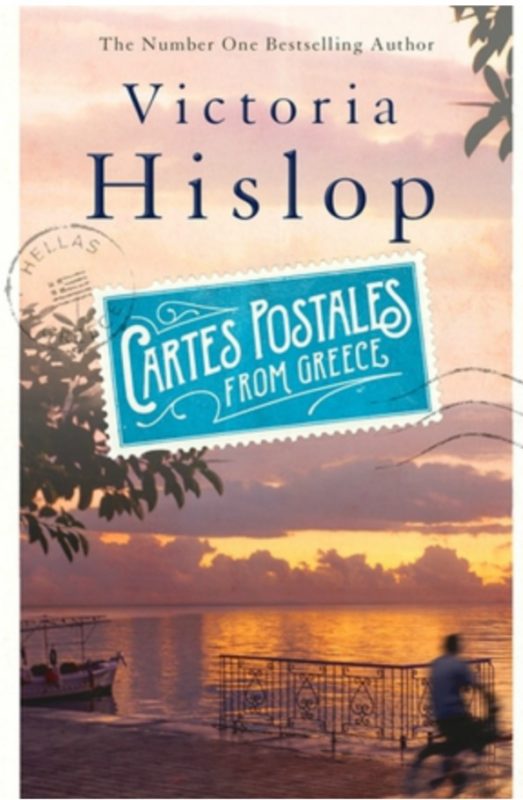 In my view this book is another no-no by Victoria Hislop.
The last no-no was The Sunrise, a story filled with bland characters. Cartes Postales from Greece is yet again about nobodies, and this time it's about a lot of nothing. The previous book she wrote with short stories, The Last Dance: And Other Stories, was really good. I liked the stories and I liked her storytelling.
This time she tried to make the short stories part of a bigger story, which I don't think worked. Postcards and finally a notebook are sent to Ellie's address in London which are all addressed to a different person unknown to her. She can't help herself and reads all the postcards, and allows herself to dream about the places in Greece that are shown on them. She's unhappy with her life and with her job and she decides to visit these places for herself. Then she receives the aforementioned notebook, through which she gets to know the person sending the postcards a bit better.
It sounds promising, but it's not really. She's unhappy, the person (Anthony) sending the postcards is unhappy, the people that Anthony meets tell him either depressing or happy stories but all-in-all they seem quite unhappy. And finally it all wraps up to nothing. Hislop tries to somehow make the stories (which range from a female artist, a couple in an unwelcome town, to Daedalus & Icarus) link in with the main story, but it doesn't work.
I'm always happy to read novels about Greece. I'm always happy to see Greek words I know pass the pages of the book but at the end of the day; the words spoken by Anthony about his book towards the end of the story are completely true for this novel as well:
"It won't change anyone's life. I have no illusions about that. It's not so unlike these stories. I had nowhere else to put them except on these pages, and there was nowhere for them to go except to your address." (Hislop 423)
My rating: 2 out of 5
19. Stephen King – Mr. Mercedes (2014)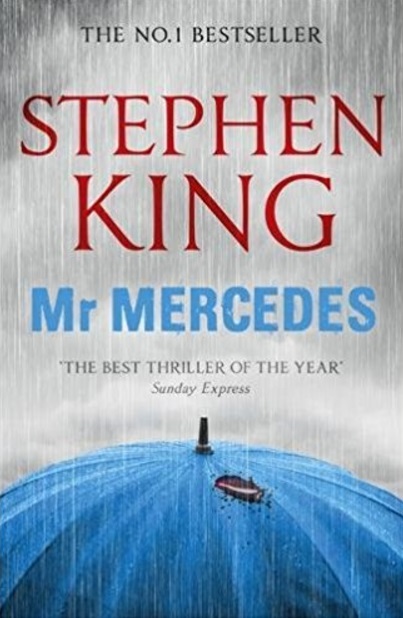 I seem to have been in a Stephen King reading slump, recently I noticed that the last King book I read was Full Dark, No Stars which I finished in 2014. I thought I'd kick start my King addiction with a new trilogy of his. The first book of the Bill Hodges trilogy is Mr. Mercedes.
I don't think I'll read the second and third novels of this trilogy any time soon though. I feel a bit jaded. I didn't expect the trilogy to be about a retired police detective. I expected something supernatural – something truly King-ey – but what I was presented with was a type of Lee Child story. Other authors can pull this genre off so much better than King.
Bill Hodges, a retiree who has grown fat and suicidal; his friend Jerome, a 17 year-old kid who is described as "black but acting white"; and his previous case the Mercedes Killer Brady Hartsfield who likes to haunt the retired cop about his unsolved case.
As you can expect this pulls the cop back into life, and he strikes up a friendly relationship with Mercedes' owner's sister in order to investigate who is behind the murder.
This book lacks the usual King suspense. People die, but in my twisted mind considering King's "universe" not enough people die. It sounds horrible, especially considering the relevance of the murders in light of recent events, but to me this did not read as a King novel. I won't be reading Finders Keepers anytime soon.
(This is a lie -> a few weeks later I bought the second novel, because I think the third one sounds really good. I'll probably finish the trilogy this year)
My rating: 2.5 out of 5
20. Ken Follett – World Without End (2007)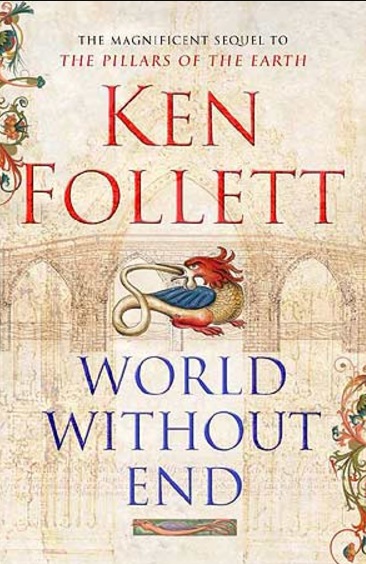 You can say a lot of things about Ken Follett's writing, but one thing is for sure. He is very consistent in his writing style. All the elements that I observed me when I read Pillars of the Earth, hold true for World Without End.
The book is again very long, 1237 pages. There are again a lot of characters, and again it's difficult to forget any of them. Follett's storytelling skills are amazing. This time I felt the book was a little bit too long though and that's why I didn't give it five stars. It dragged on a bit, which is something that's dangerous when it comes to Ken Follett's writing.
He tends to write his characters very black and white. I think there's one character who surprised me at the end, and that's it. When someone has been described as defiant & stubborn, that person will act that way all throughout the book. That tends to get annoying with the baddies, because they won't simply change the way they are acting. They'll stay evil until they are dead. The only hope is that they die fast, and most certainly don't. That's the reason why I think this book could've been at least 300 pages shorter.
Last time the story focused on the building of the cathedral in Kingsbridge in the 12th century. This time it's about the indirect descendants of those builders and characters, but it takes place in the 14th century. Although it's a sequel you don't miss anything if you haven't read the first one.
It's about the lives of children who have watched a murder in the forest. The brothers Merthin & Ralph, Caris and Gwenda; this story follows how their lives unfold. Like last time, I won't say more than this because I will give away who lives and dies. Let's just say it's about as gruesome as the last book, with just as much rape, murder & death (mainly in the form of the plague) as the previous novel. I'm not done with Follett's books yet!
My rating: 4 out of 5
Have you guys read any good books you could recommend to me for the upcoming half year? I'm always happy with some good book recommendations!