My expectations of Kuala Lumpur were pretty low. I expected a huge metropolitan city similar to Singapore & Bangkok. My goal for this trip was to see the jungle, so I reduced my time staying in the city to the bare minimum. What I found during my stay actually pleasantly surprised me. This post will focus on my itinerary for a one day stay.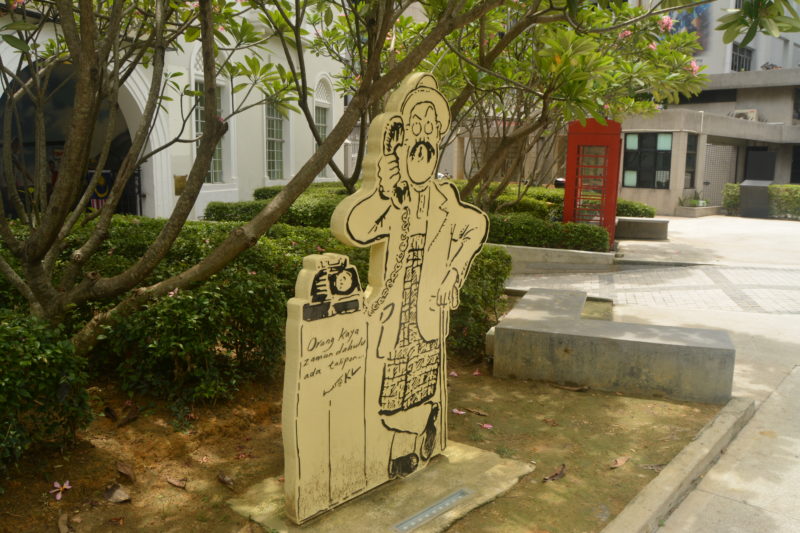 Before I start, I feel that I should explain that I'm doing something unusual. I'm jumping out of my chronological narrative, because I can't wait to start telling you about my trip to Malaysian Borneo & Brunei (and because I find it hard to create my personal photo album about the trip while talking about other trips on my blog). After I'm with this trip, I'll write about my weekend in the Champagne region in France and then we'll be back on track.
Arrival
I embarked on this journey in August. This is when most people take their holidays in the Netherlands, so a flight with KLM was off the cards. Therefore, I chose Qatar Airways, which still had some deals in this month. This time I only had a short stop-over in Doha. I arrived in Kuala Lumpur around midnight. Luckily, it's easy to find taxis at the airport and you don't have to haggle as you can prepay the taxi at the arrival hall. I booked two nights in a private room at Reggae Mansion. A famous party hostel in the city. I actually enjoyed the peace-and-quiet my single room offered me, and I didn't check out the rooftop bar during my brief stay.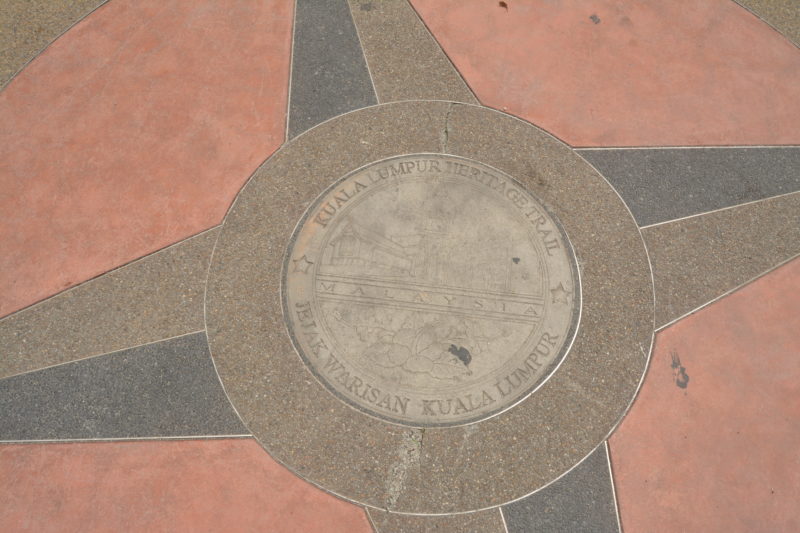 One Day Itinerary
For weeks, I was trying to decide what to do in Kuala Lumpur. Even though the city didn't peak my interest, I still have a pretty long list of things I'd like to check out. Almost at the top of the list are the Batu Caves.
I decided to give them a pass this time around, because my stay in the city was so short and I wanted to explore the area a bit on foot instead. I had a nice route mapped out, which I could really recommend if you're trying to find things to do in the city.
Merdeka Square
The best place to start the walk is at Merdeka Square. The square where Malaysian independence was declared in 1957. During my visit they were preparing the square for the Independence Day celebrations which would take place a few weeks later, so I didn't quite see the square itself.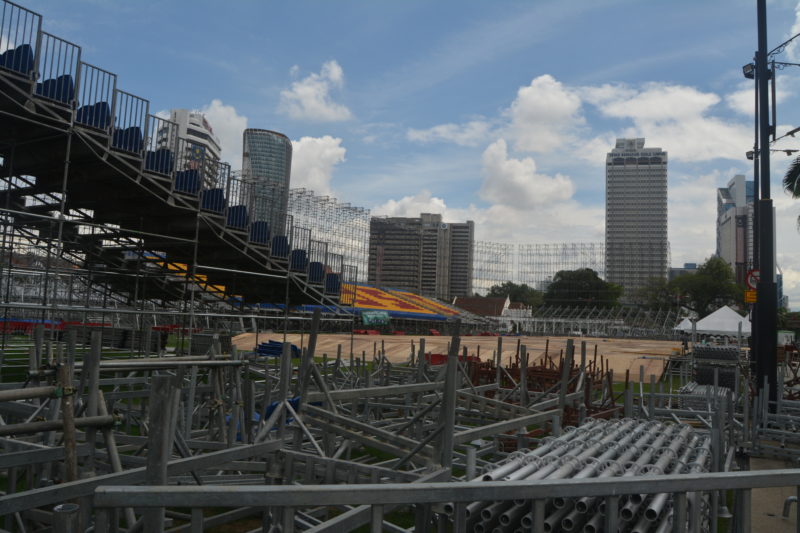 The buildings surrounding the area have a really old-time feel, which makes for a good reason to visit.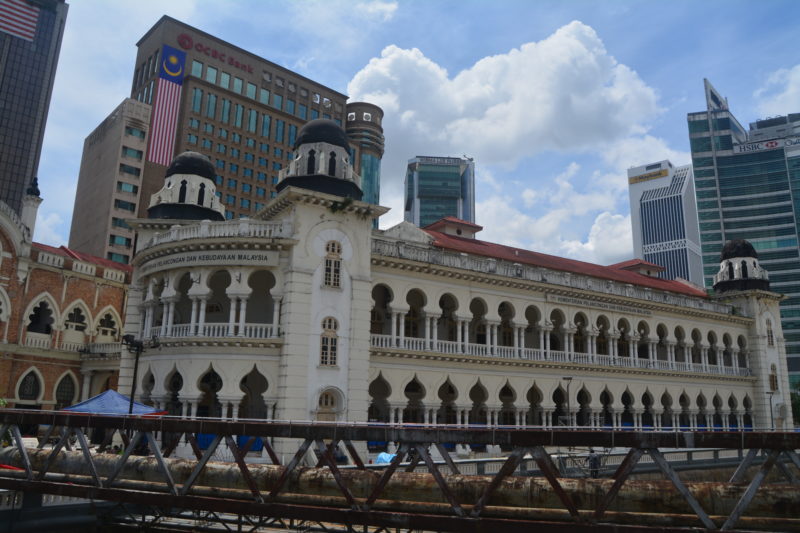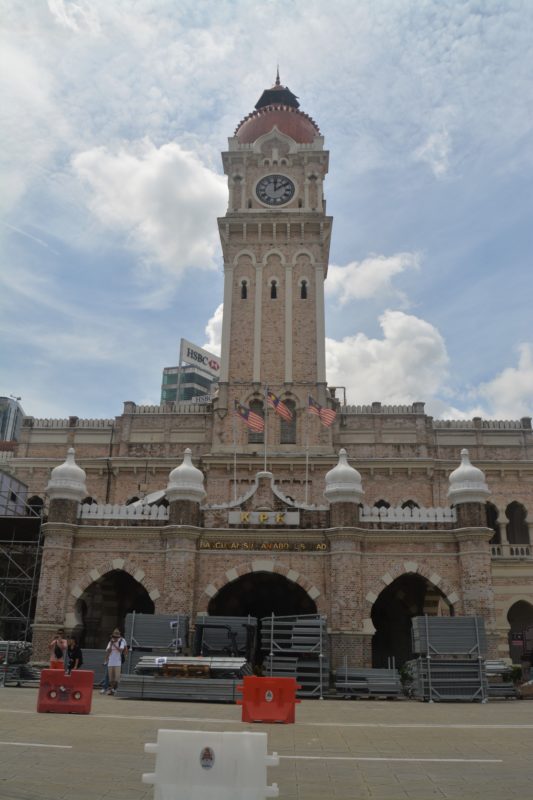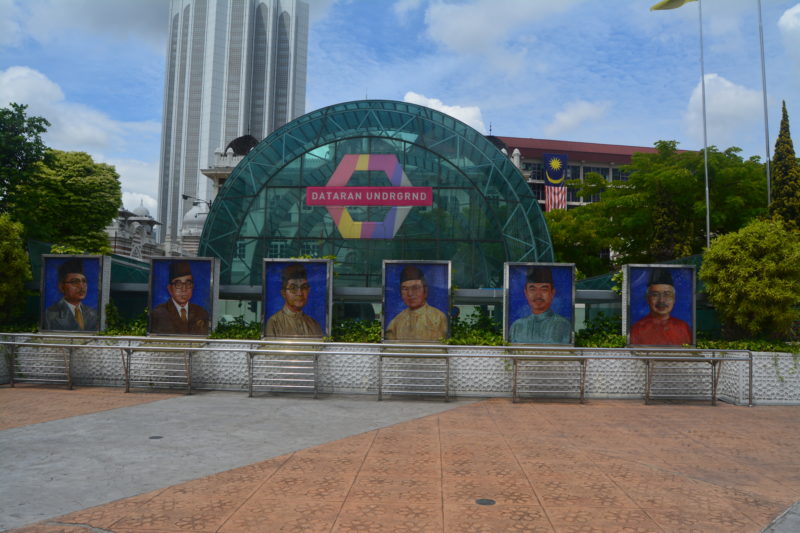 If it wouldn't have been so hot, and I wouldn't have been sweating so much. I would have lingered in the area. I might have even walked the heritage trail. Don't underestimate the heat in Kuala Lumpur, especially in August when the humidity is around 100%.
KL Forest Eco Park
I somewhat foolishly decided that a "jungle" would be much cooler. I was slightly mistaken, especially since this is a city jungle and therefore not as densely packed as a "regular" one.
That having been said, this park – commonly known as Bukit Nanas – is the oldest protected jungle in Malaysia (1907).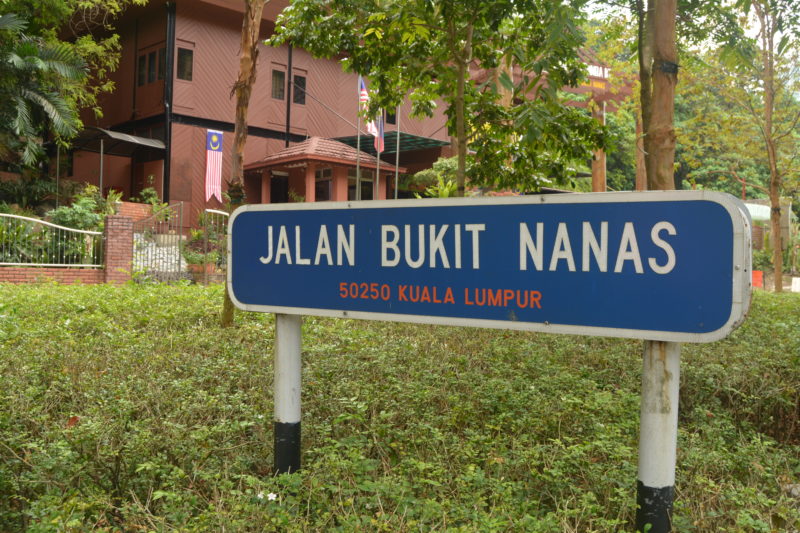 The forest covers 9.37 hectares in the middle of the city. Here I would be doing my first of the three canopy walks of this trip. This canopy walk is free, quite sturdy (compared to the ones in future posts), and the city/jungle views are very impressive.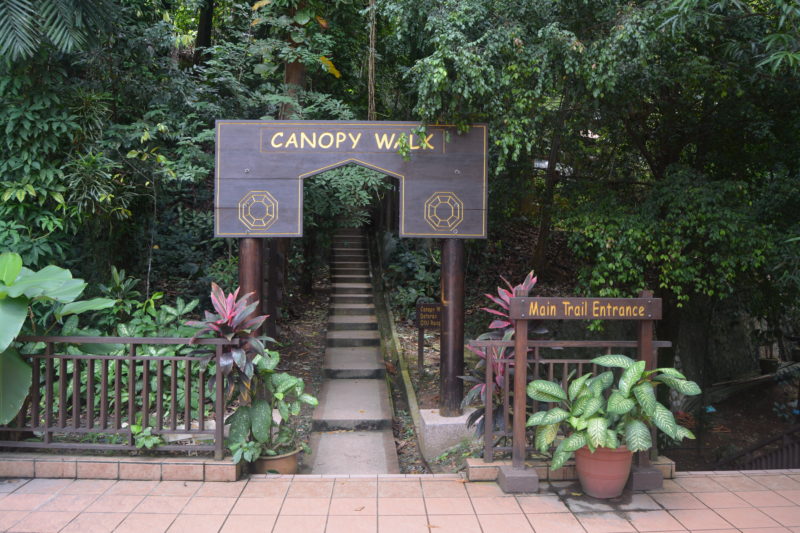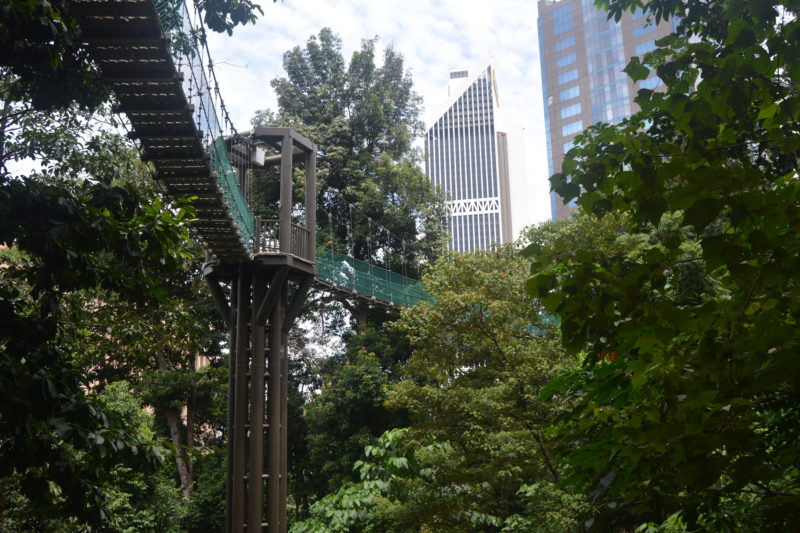 If you start the walk from Jalan Bukit Nanas, you'll end up near the Menara KL.
Menara KL
KL Tower is not as high as the Petronas Towers. However, it still stands at an impressive 421m and I have heard it offers the best city views.
I loved the fact that you can also opt for an open deck at 300m (higher than the observation deck at 276m). I decided to check this view out rather than the Petronas Towers, and it didn't disappoint!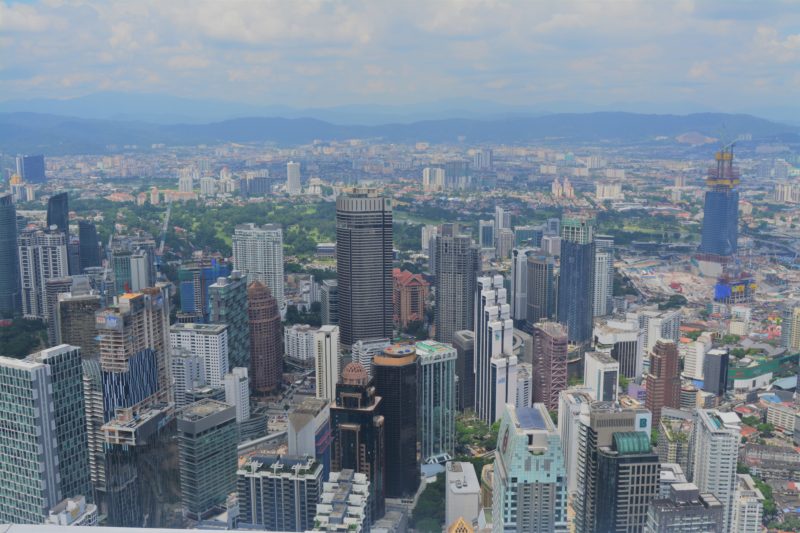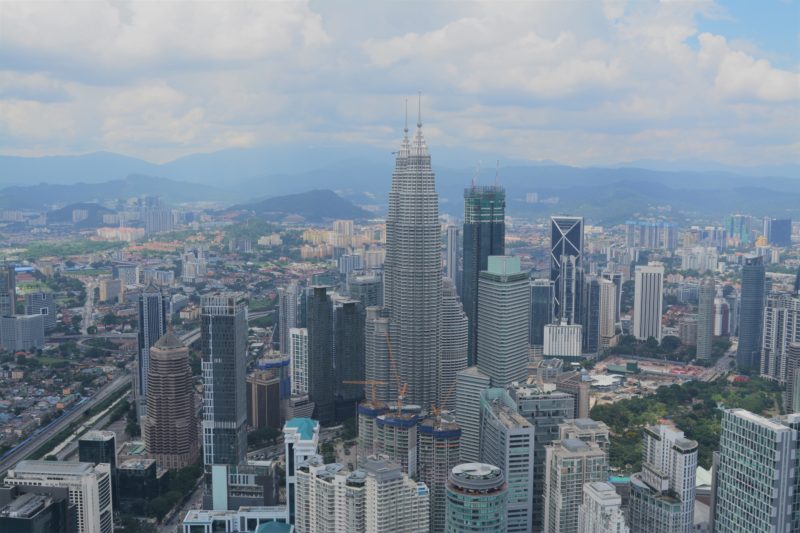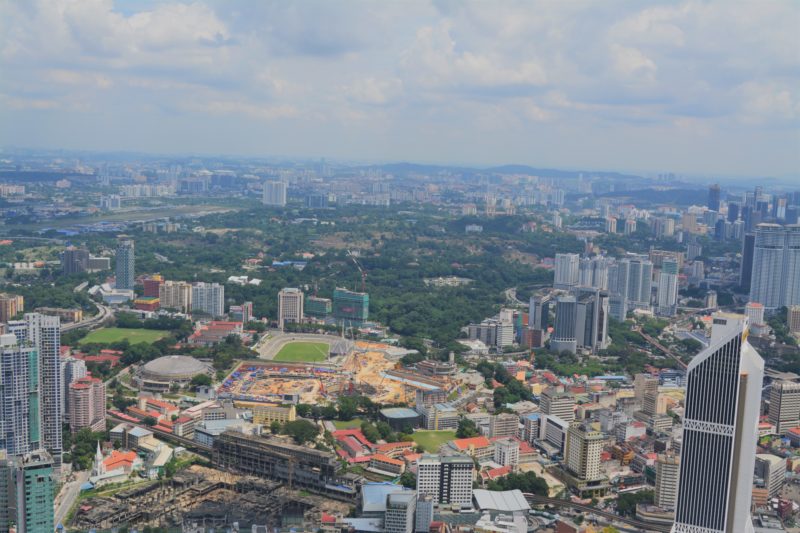 Especially since there was no glass to obstruct the view. The observation deck is a bit more like the standard towers (Seoul, Dusseldorf), but the open deck really set the KL Tower apart.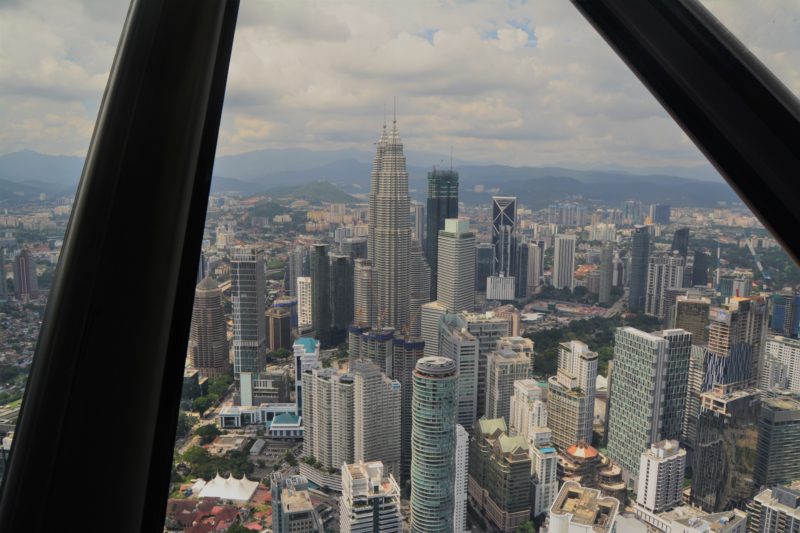 Suria KLCC & KLCC Park
The remainder of the afternoon I spent shopping at the mall walhalla also known as Suria KLCC – right next to Petronas Towers.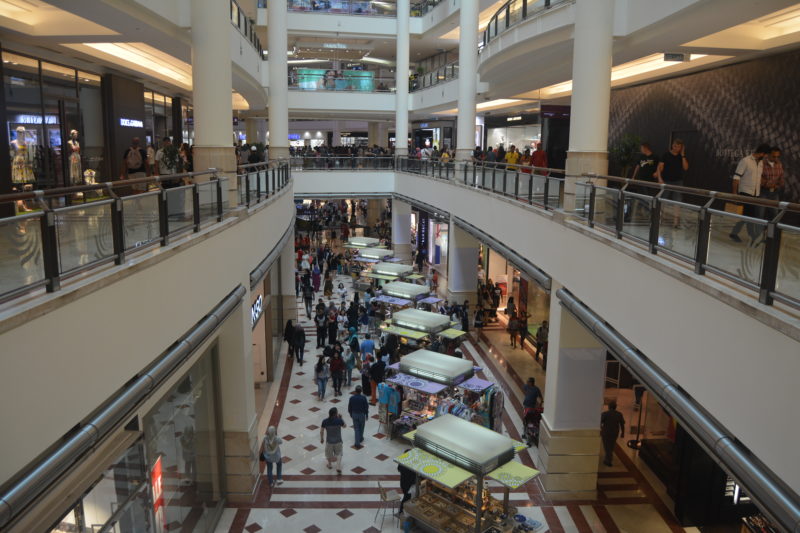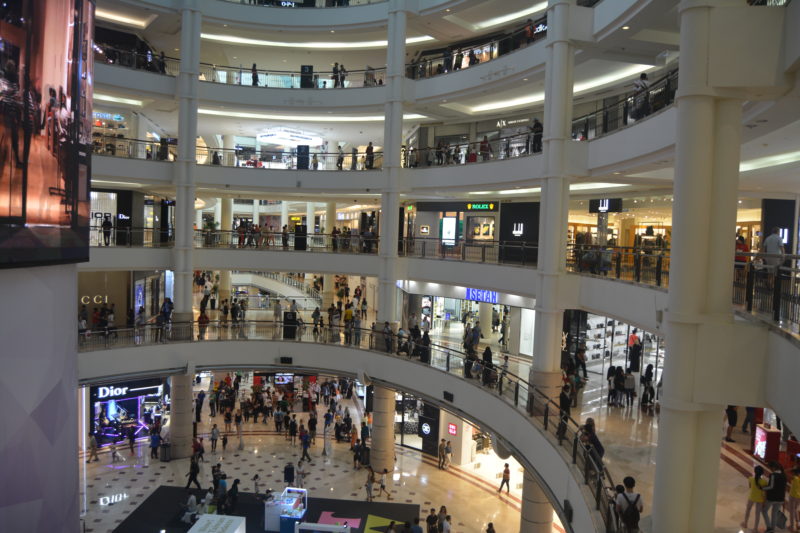 This is where I started drawing comparisons with Dubai. If I would suddenly wake up at this mall without knowing where I was, I could think I actually ended up at Dubai Mall.
If I would go outside, and see the tall building right next to the mall, I would be reminded of Dubai again (OK, I clearly see the difference between the Petronas Towers & Burj Khalifa but that's not the point). And then the fountain show starts….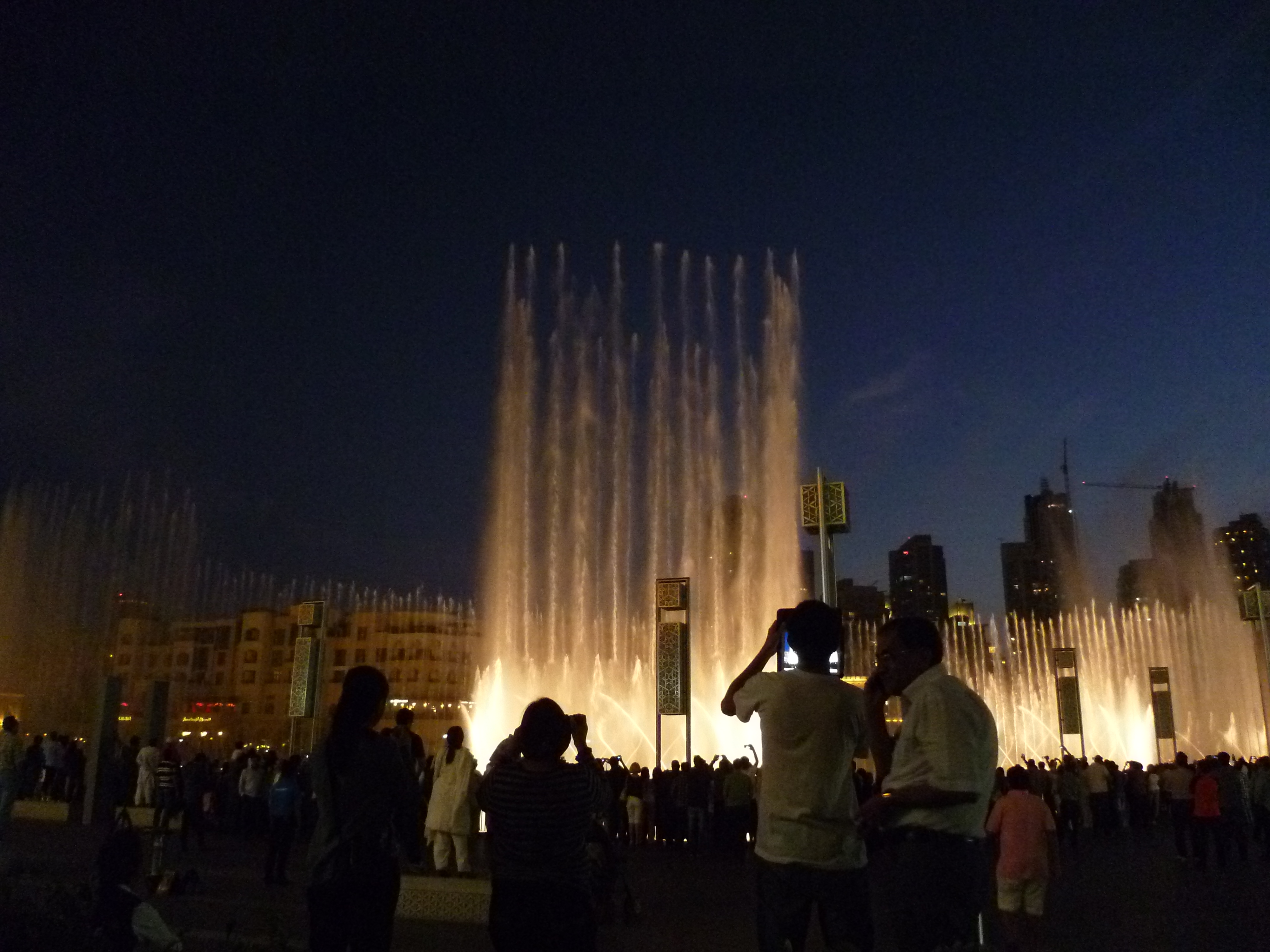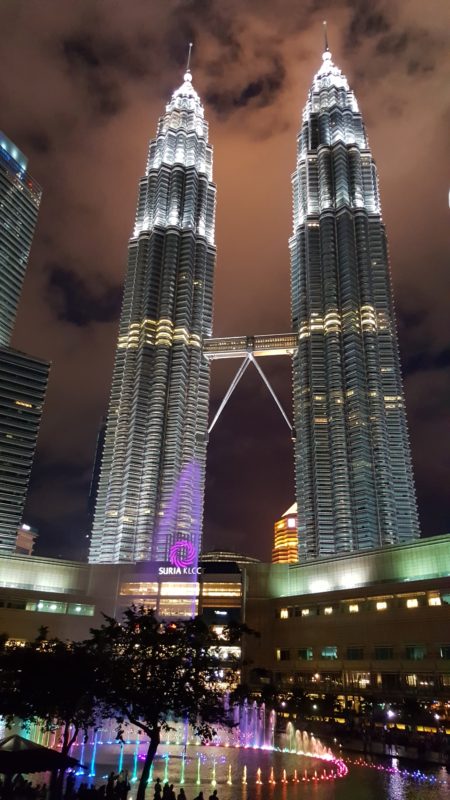 I have to say, Kuala Lumpur doesn't stand a chance compared to Dubai – especially when it comes to the fountain show. The show in Dubai is really worth sticking around for, plus you can enjoy a nice meal in one of the many restaurants while you listen to the music. The best place to stand in Kuala Lumpur is in KLCC Park. Not quite as glamorous as Dubai, but it's still worth to see the buildings slowly light up while the daylight fades.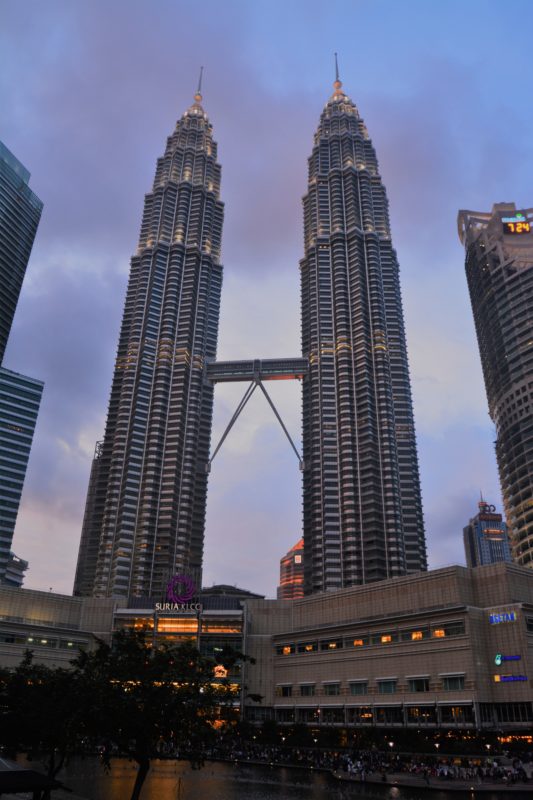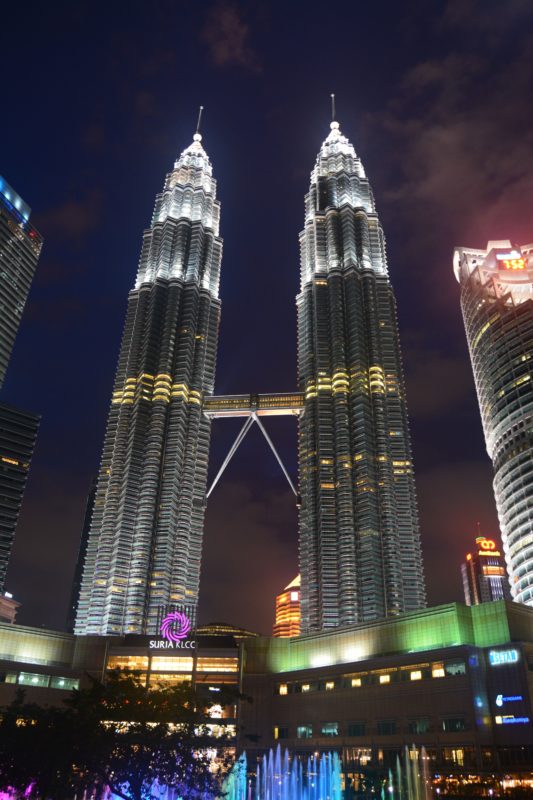 Where to Eat
I didn't really spend much time in the city as you can tell by the short itinerary. I did find two great places to eat though. The first place, is where I had lunch. Namely, at LOKL in Chinatown. I ordered one of their delicious food bowls.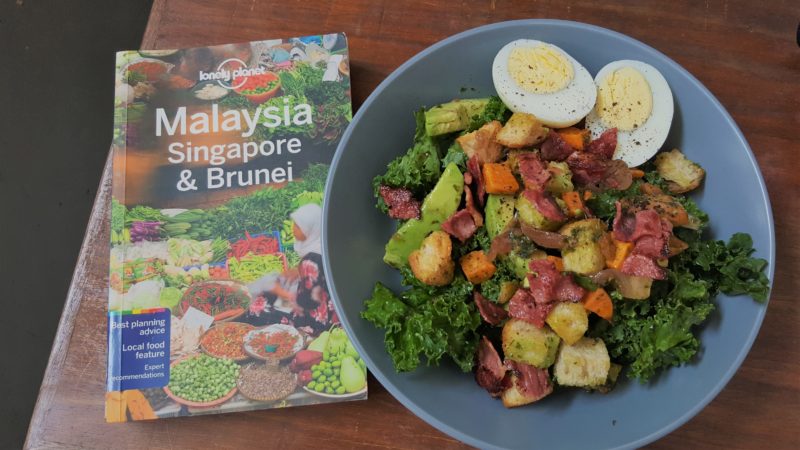 The second place is where I had dinner in Suria KLCC. There's a restaurant called the Little Penang Kafé where they sell delicious Nasi Lemak.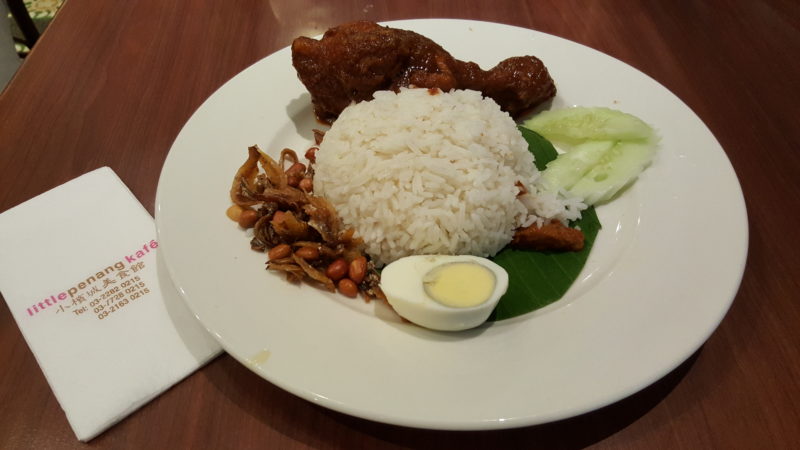 Conclusion
My stay in Kuala Lumpur was super short, but it was OK for this trip because I had so much I wanted to see on Malaysian Borneo. Next time I visit Malaysia, I would like to check out the peninsula. I'll definitely spend more time in Kuala Lumpur then!
Do you have any tips of things I should check out on my next visit in Kuala Lumpur?