I have seen snippets of street art in different cities in the world, but I had never actually booked a tour to learn more about it. This changed when I visited Berlin in May. I think it would be fair to say that Berlin is one of the street art capitals of the world and exploring this side of the city is a lot of fun. 
Tour
I chose the Alternative Berlin Walking Tour which is a free tour, because I had seen travel bloggers mention it on Instagram. Not without reason, because everything about the tour was great! There is so much to see in Berlin when it comes to street art; and I think the artist showing us around showed us a little bit of everything.
For example, a tree house built by Osman Kalin which he constructed in West Berlin on a patch of ground belonging to East Berlin.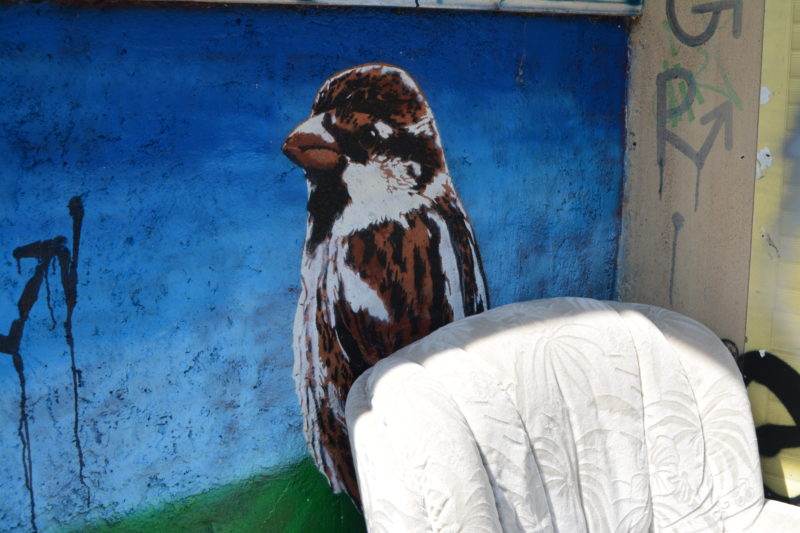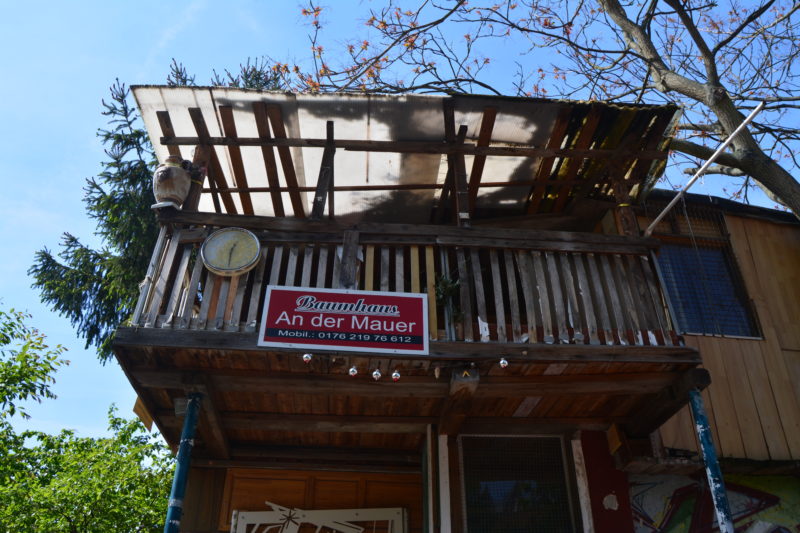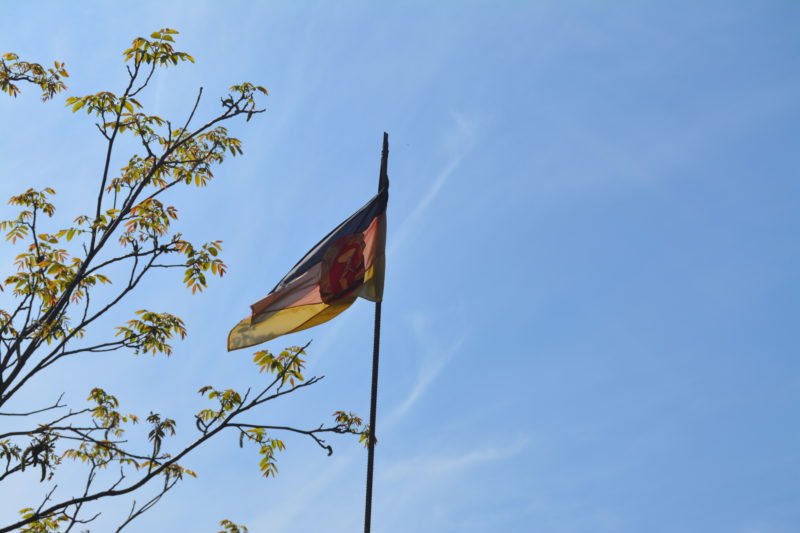 Huge murals which were all commissioned. Apparently, it's impossible for an illegal street artist to create such a big mural. It sounds quite logic, but I never thought about it that way.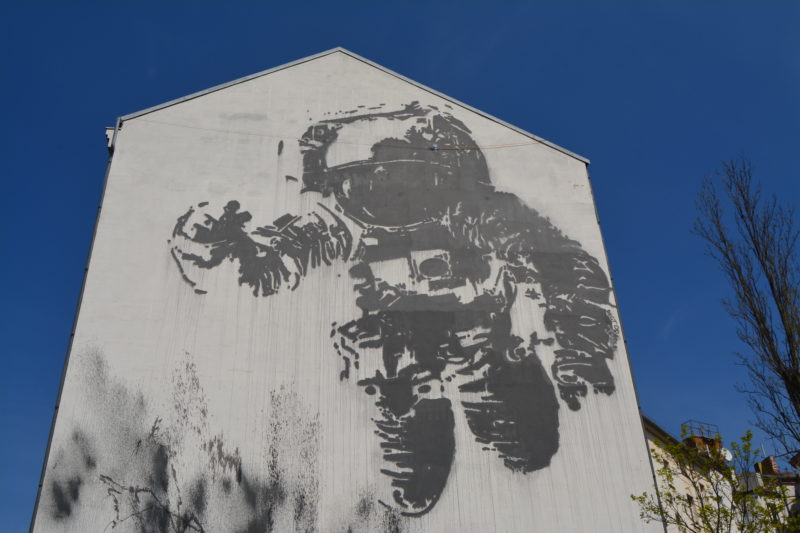 YAAM Beach, Young African Art Market, which has been set up in the middle of the city centre. Reggae is blasting from the speakers, and when you enter the beach it actually feels a little bit like you are in the Caribbean.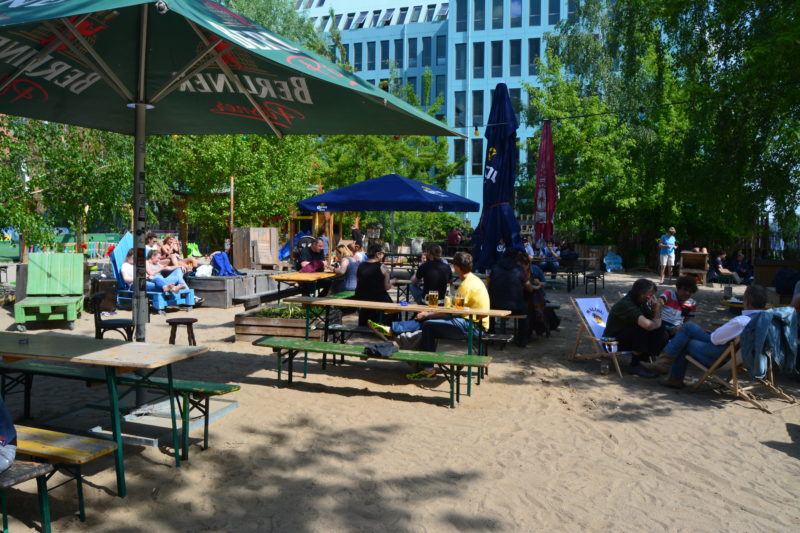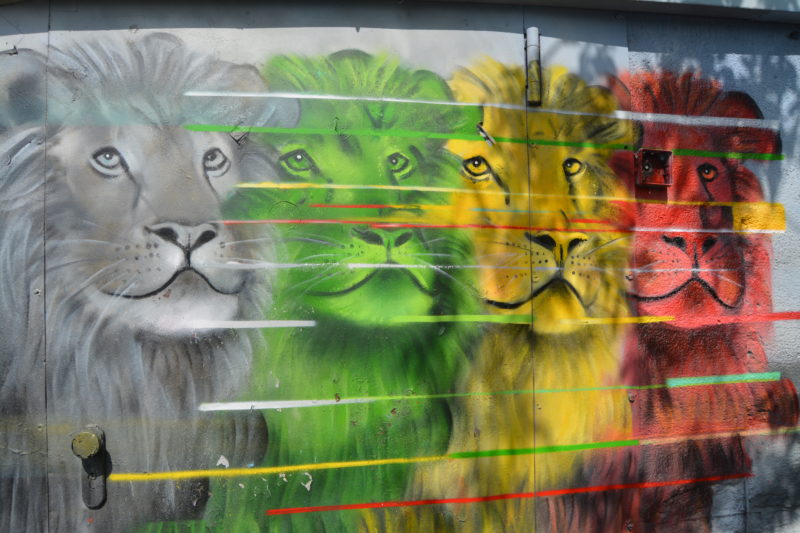 The street art alley in Hackescher Markt is home to huge murals of commissioned art which are nevertheless pretty awesome. There's a little shop here as well, which you can only reach by passing through the colourful staircases.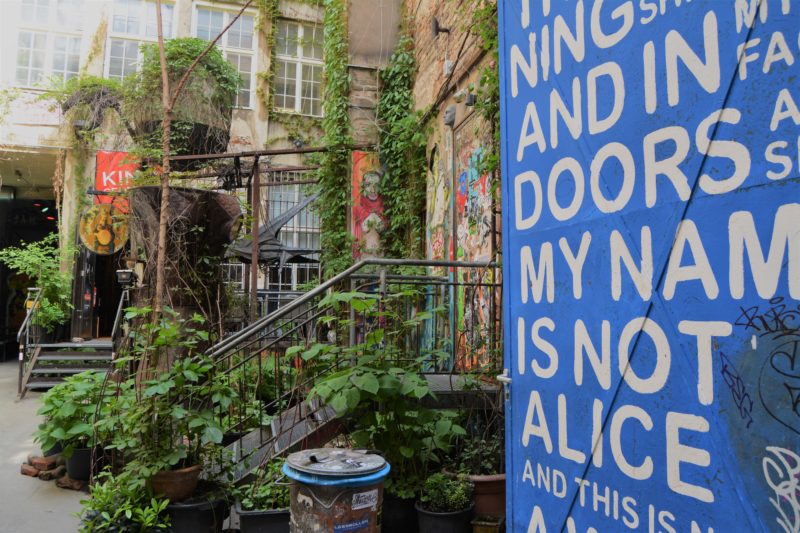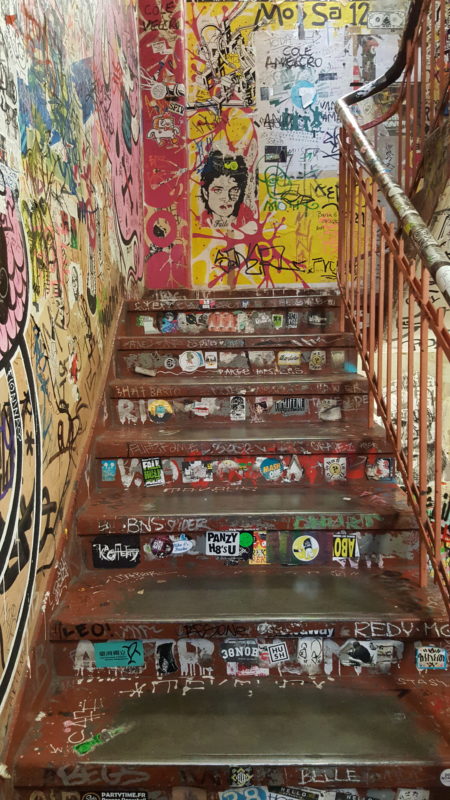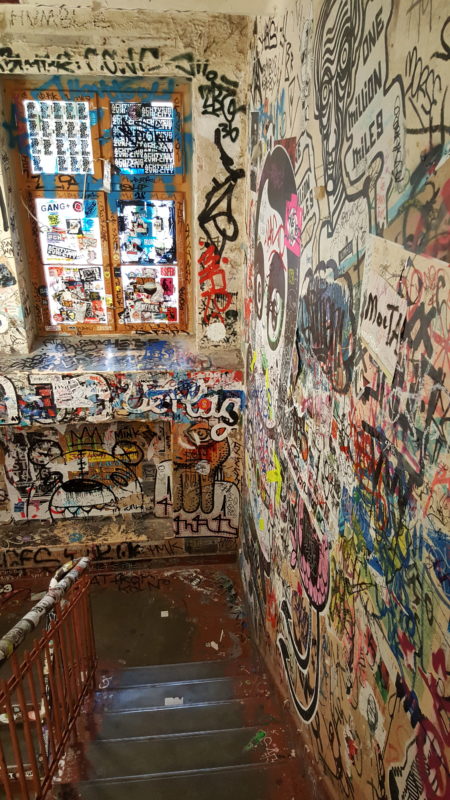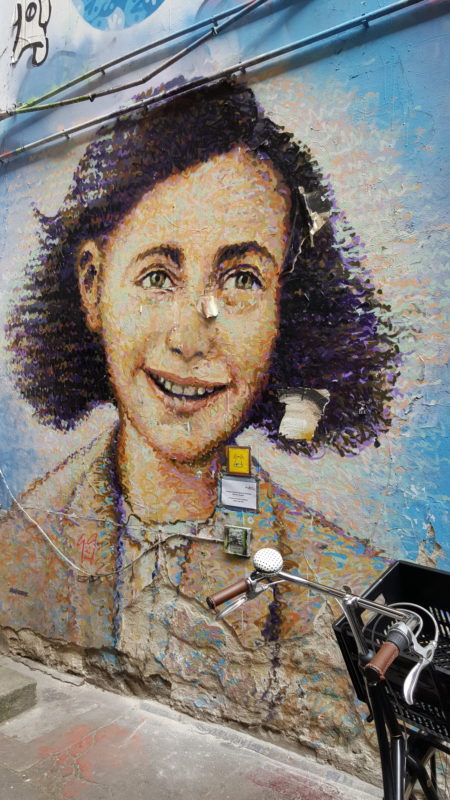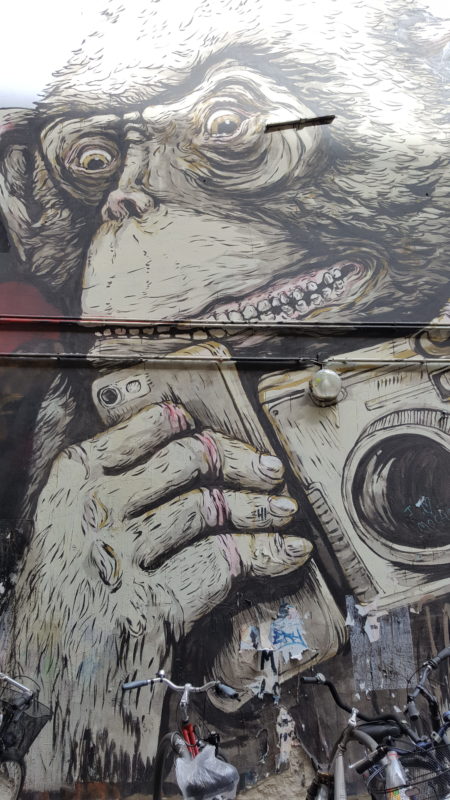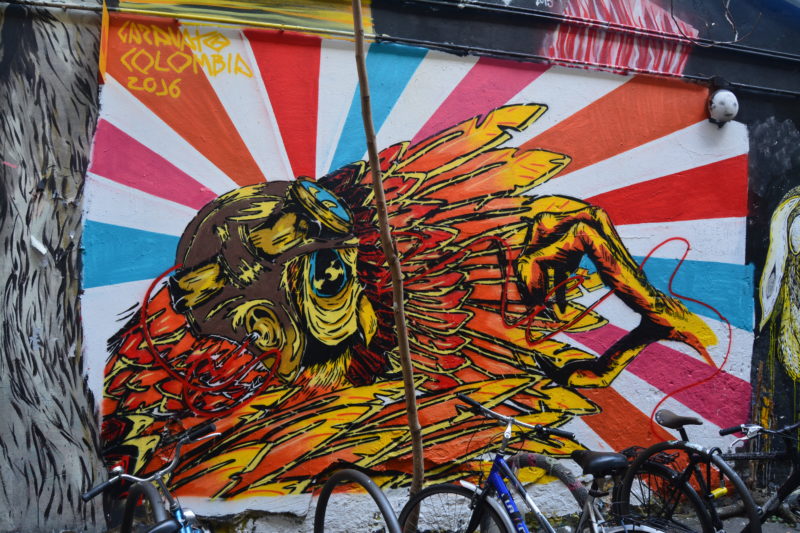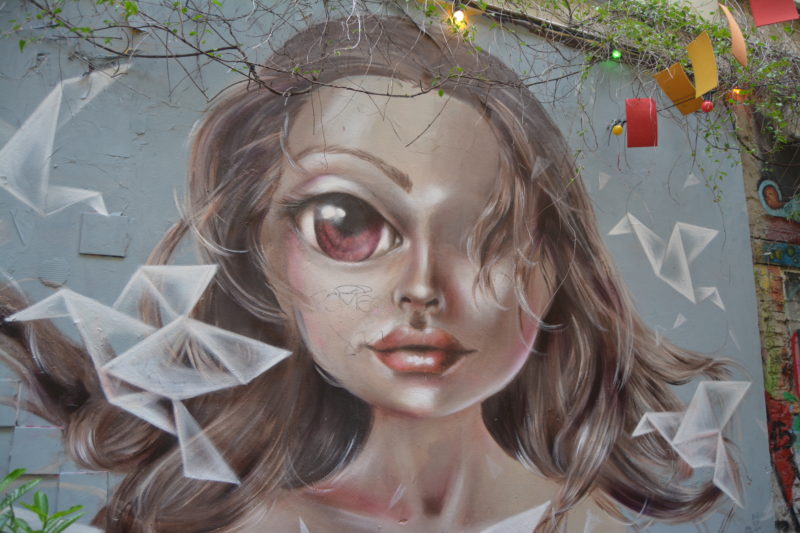 The alley also contains smaller pieces of art and the ones below are the ones that really stood out to me.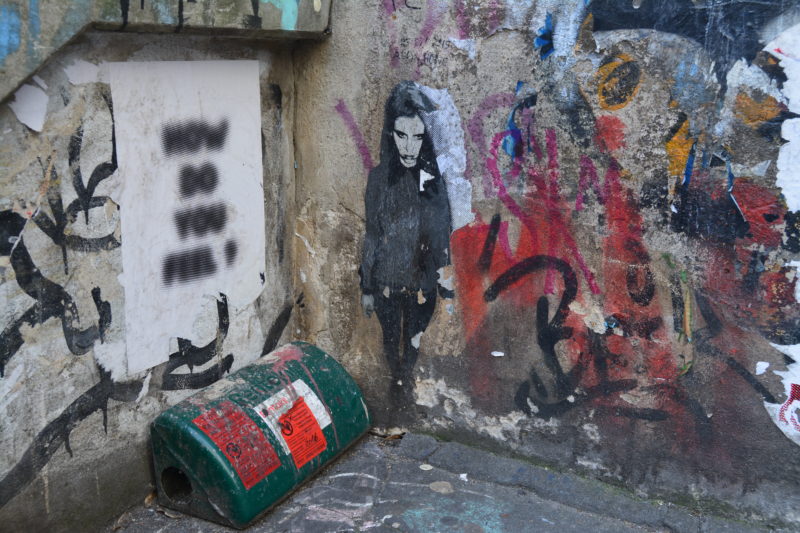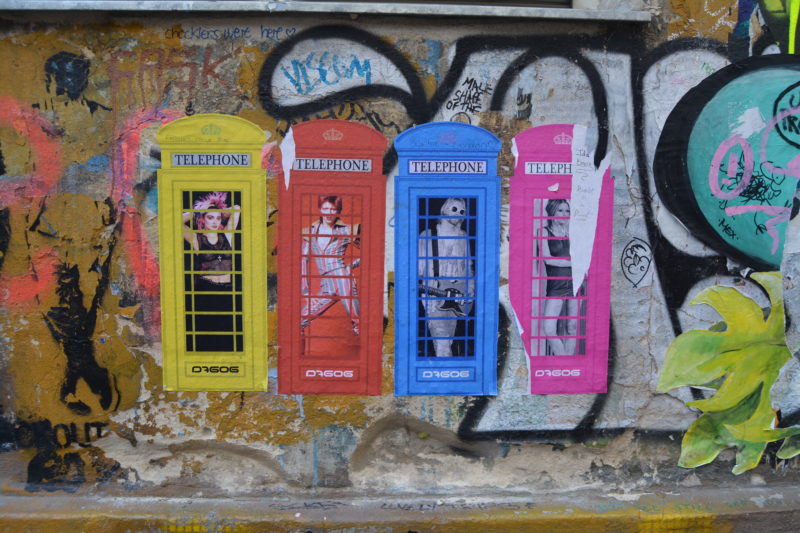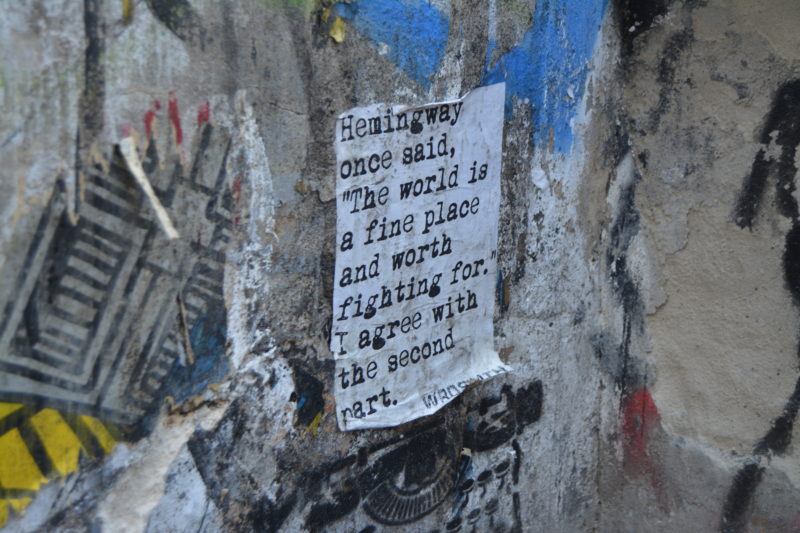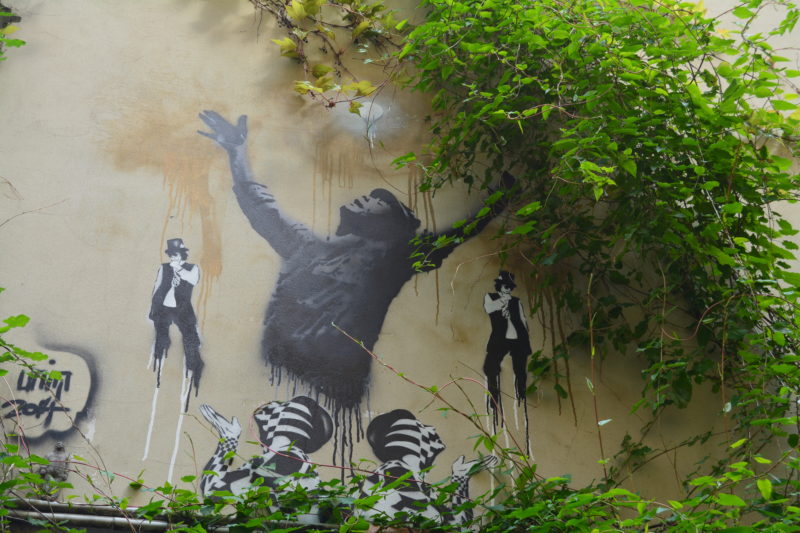 The tour also shows you pieces of art by artists which are very prominent all over the city. Below you'll find a few artists which I really liked.
El Bocho
El Bocho is one of Berlin's most well known street artists. He originally settled in Frankfurt from Spain but has come to call Berlin home. He has four famous themes all over the city, but my favourite is Little Lucy. She's inspired on a Czech television series, but El Bocho has spiced her up a bit. Whenever you find her in the city, you'll see her find a creative way to kill her cat.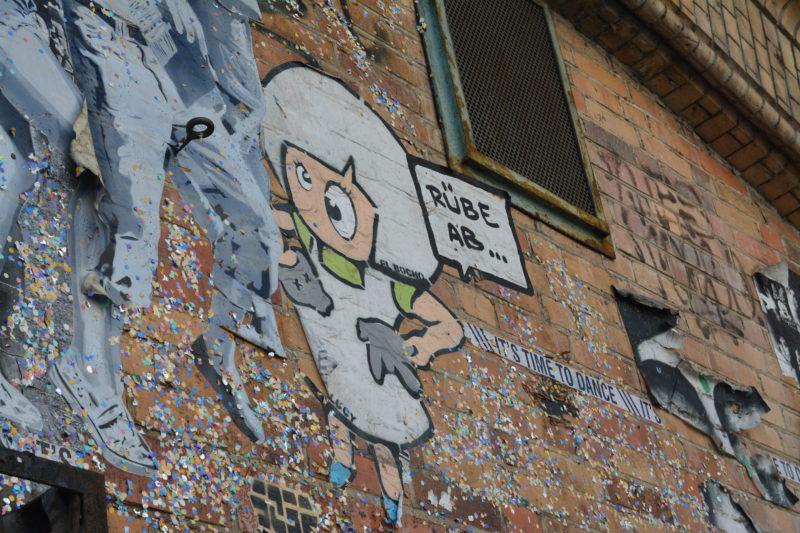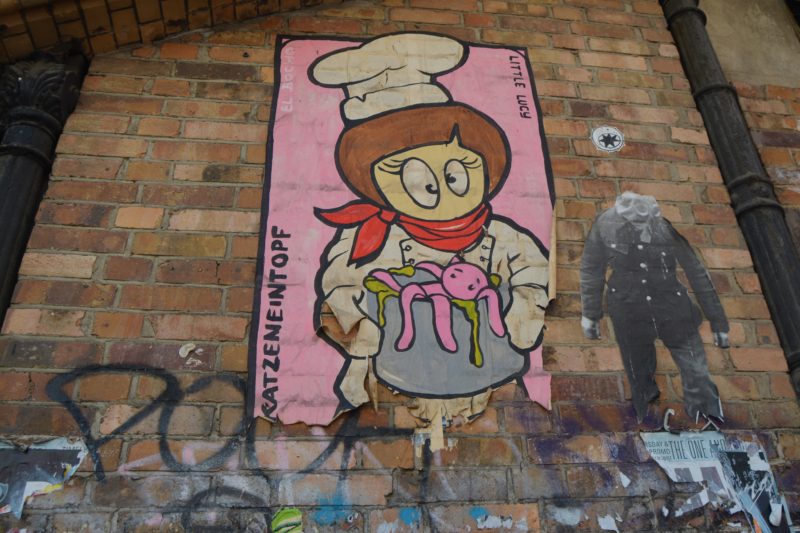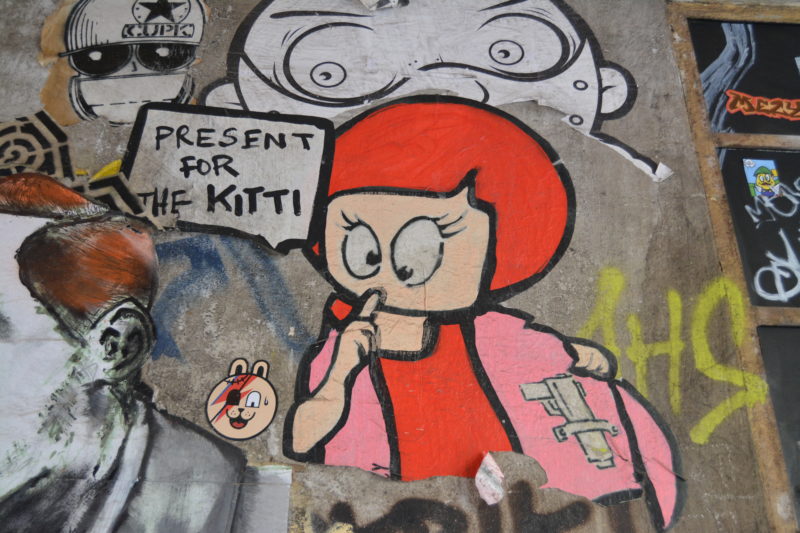 Dancing Girls by SOBR
These dancing confetti girls can be found all over the place. They are often pictured with the slogan "It's time to dance". They were created by the French street artist SOBR.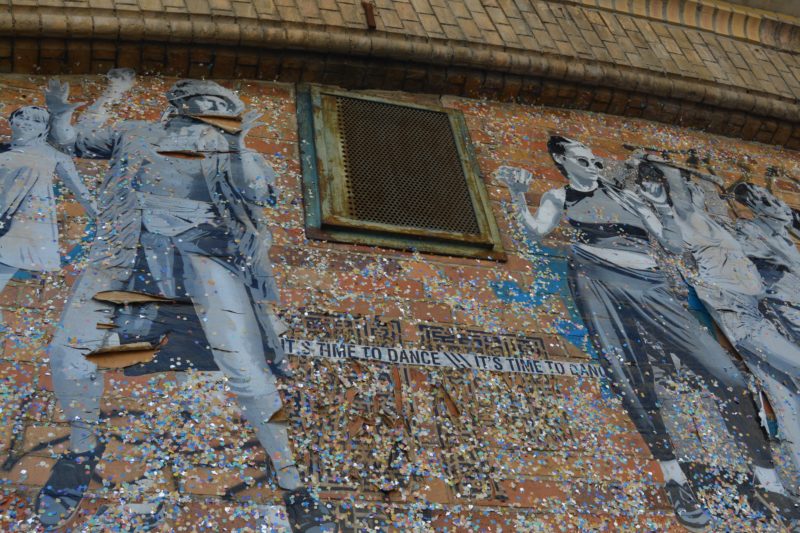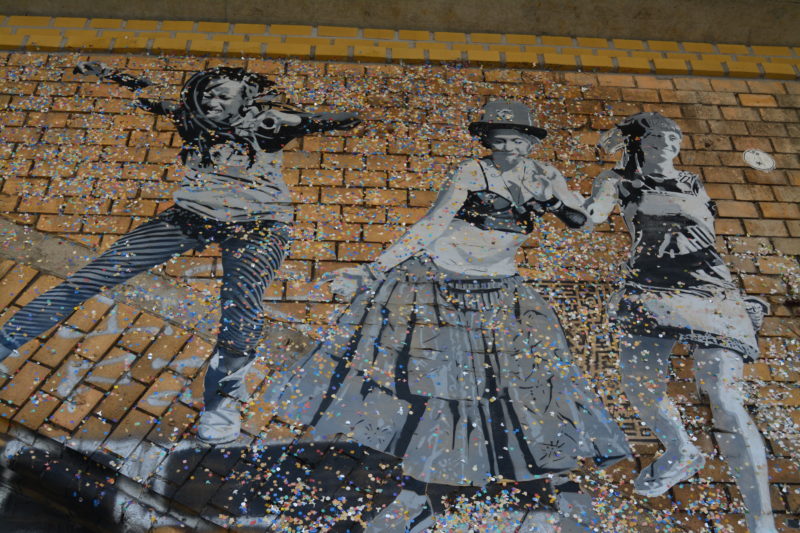 "Lock On" by TEJN
TEJN takes scrap metal from urban areas and welds and shapes the iron into figurative sculptures which he puts back on the street. He secures these iron sculptures with chains, handcuffs or old bike locks.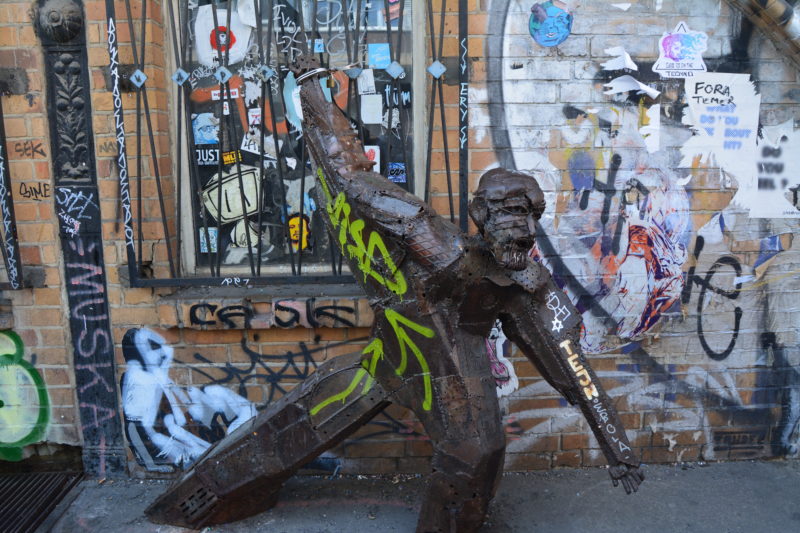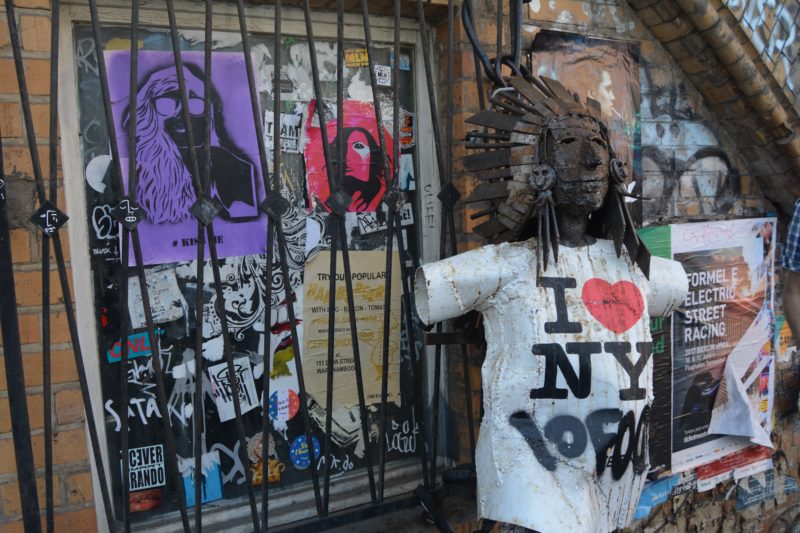 Various & Gould
These artists make patchworks of faces. However, they do not create portraits in the traditional sense but rather character studies in the form of collaged heads. They subvert common beauty ideals and celebrate human diversity.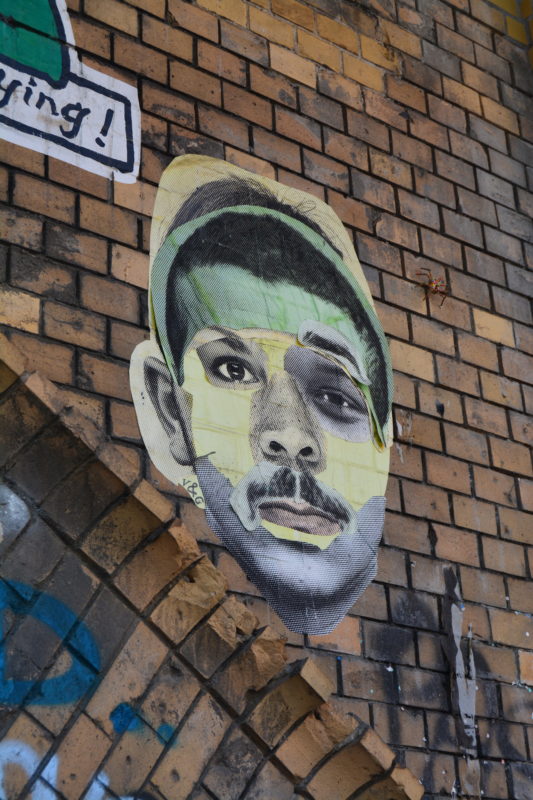 1UP & UF Crews
Apparently these two crews are the most notorious crews of Berlin. Once you know about the existince of the One United Power and Über Fresh, you will find it hard nót to spot their tags in Berlin. They are a team of nocturnal artists who lock-pick their way through the city. They've become notorious for scaling building exteriors, roping down 9-story-high structures, and putting their tags on skyscrapers.
You'll find UF's sprawling red and blue graffiti tags across city rooftops. And also the 1UP's are impossible to miss. Not my favourite "art" but definitely the most prominent.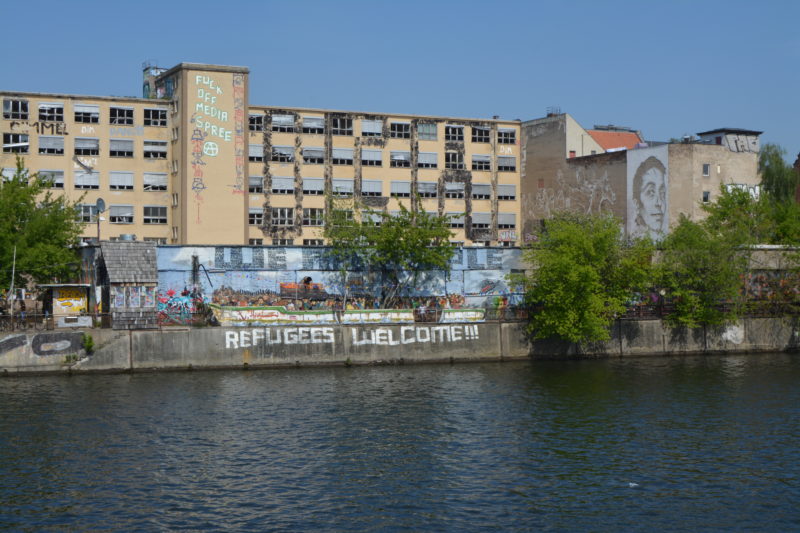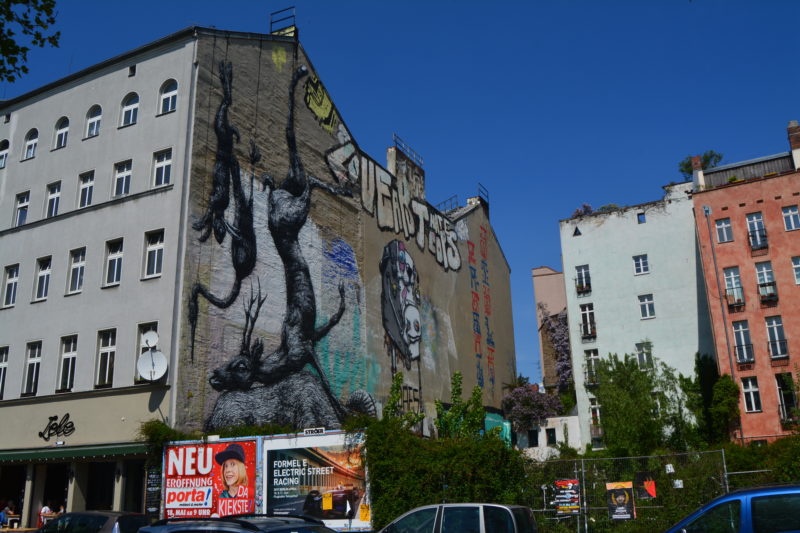 East Side Gallery
East Side Gallery is not part of the tour, but since the tour ends at YAAM beach right next to the gallery, we decided to make our way there. We were in the swing of the art scene anyways, and what better place to end than at the remains of the Berlin Wall.
It's easy to forget that it was less than thirty years that the wall was broken down. It won't come as a surprise that artists in Berlin are not a fan of Trump's plans to build yet another wall.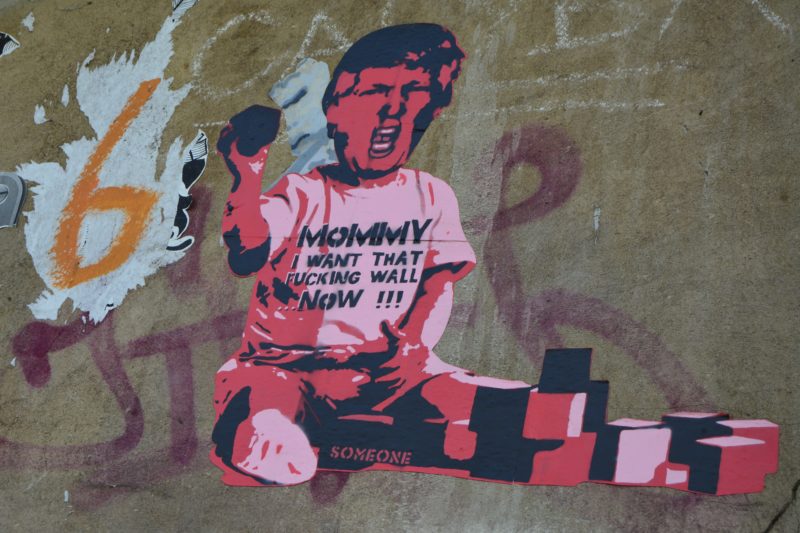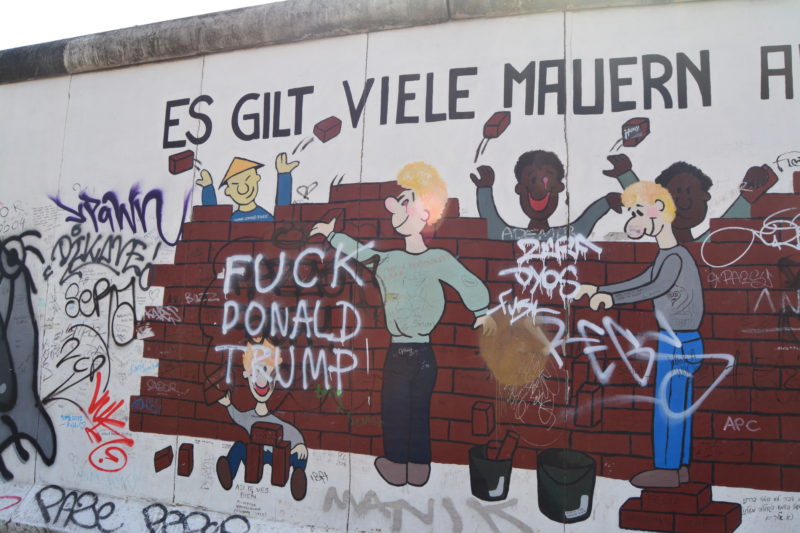 We had expected to pay entrance to enter the gallery, however, everything is outside so there is no entrance fee at all. It's difficult to photograph the murals, so I'll show you some of my favourite & the most famous murals, but the other ones you'll have to see for yourself.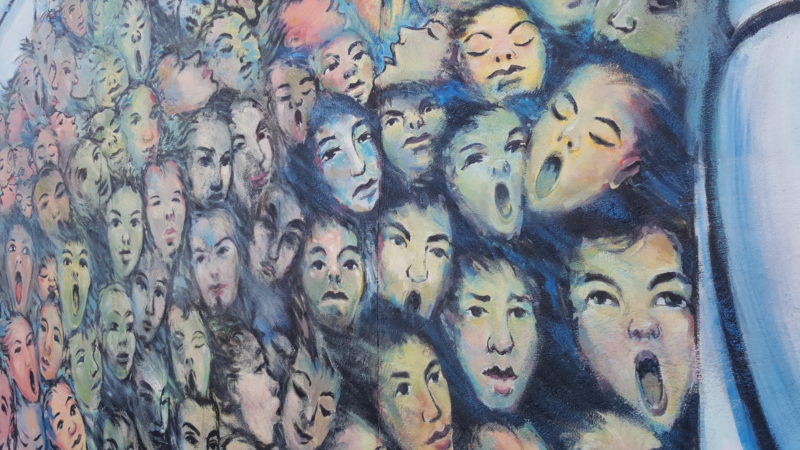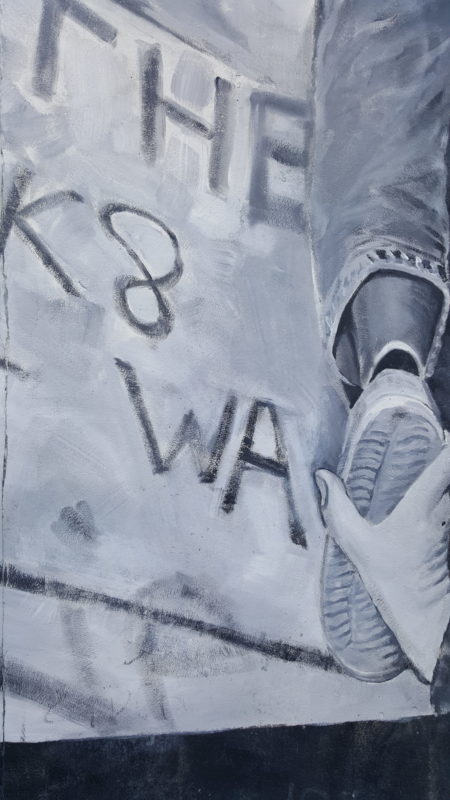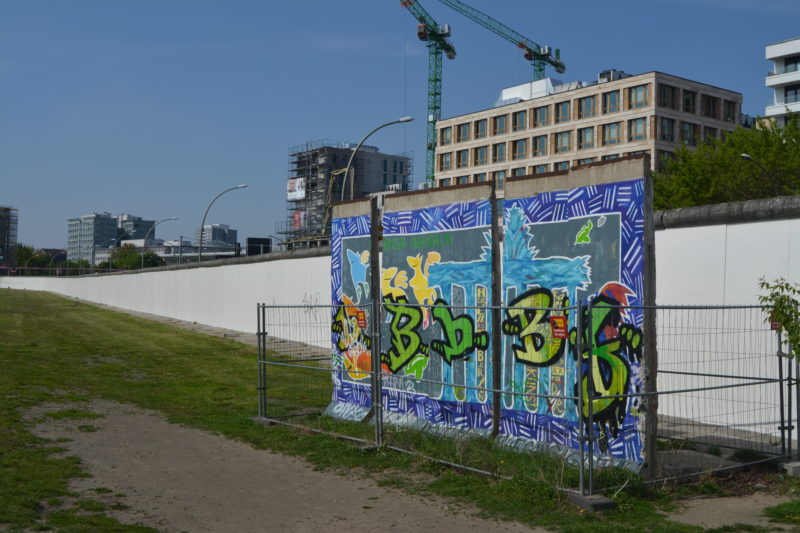 Conclusion
It seems I am a big fan of street art tours. I really enjoyed the three hour tour hosted by Alternative Berlin. I have a few other destinations in mind where I would like to do a similar tour: Georgetown (Malaysia), Belfast (UK) & Athens (Greece).
Have you ever visited a city with beautiful street art? Please let me know in the comments so I can add it to my list!
Two more posts about Berlin are in the pipeline. I am absolutely in love with the city, and I can't wait to write more about it!