Before I planned this trip, I didn't know anything about Kota Kinabalu on Borneo. However, I ended up spending most of my time around this little town. I didn't see much of the city itself, but I did take part in many of the activities around it. Kota Kinabalu and its surroundings are anything but boring.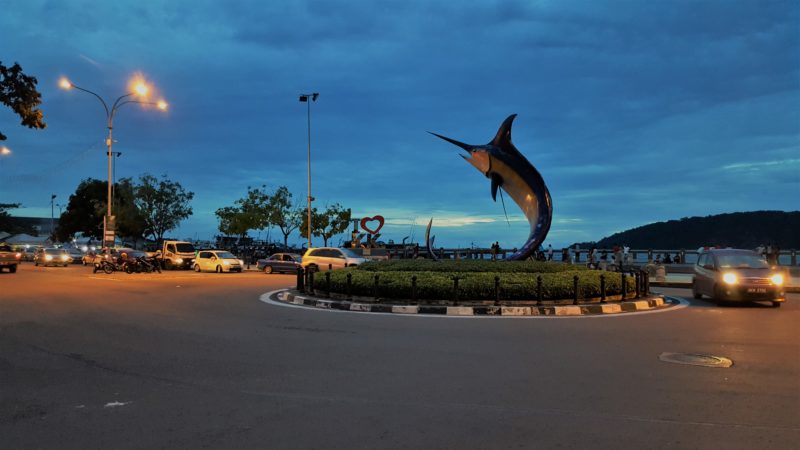 Mount Kinabalu
Most people will know Kota Kinabalu as the starting point of hikes up Mount Kinabalu. This mountain stands at 4095m. It might not be nowhere near as tall as the Mount Everest, but it's said to be a difficult hike, so I decided against it. On my best days, I'm not a very expert hiker and with the heat and humidity I certainly wasn't feeling my best. I'm sure I'll be able to hike up one mountain or other one day, but today wasn't that day.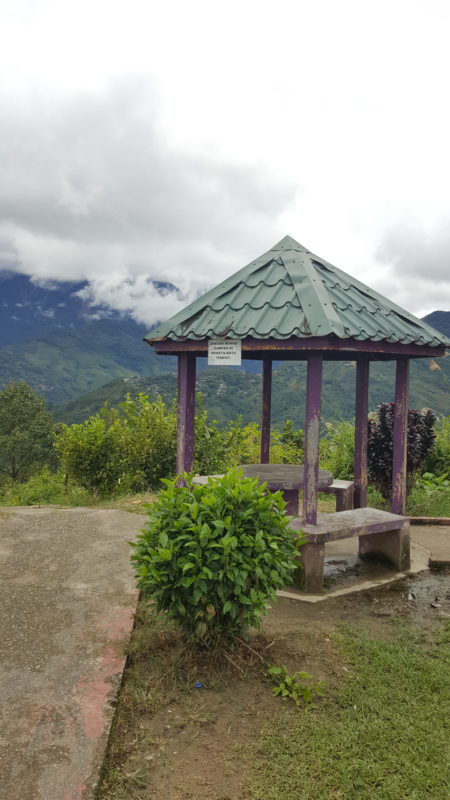 Instead, I opted for a tour around the mountain. The area around Mount Kinabalu is UNESCO Heritage listed, so it was high on my to-visit list. I booked a day tour with River Junkie. My tour guide was incredibly nice, but I did have a little snafu with the pick up. They forgot about me… "Luckily", a couple on the bus was informed their pick up would be later when it wasn't, which provided the driver with extra time to pick me up as well.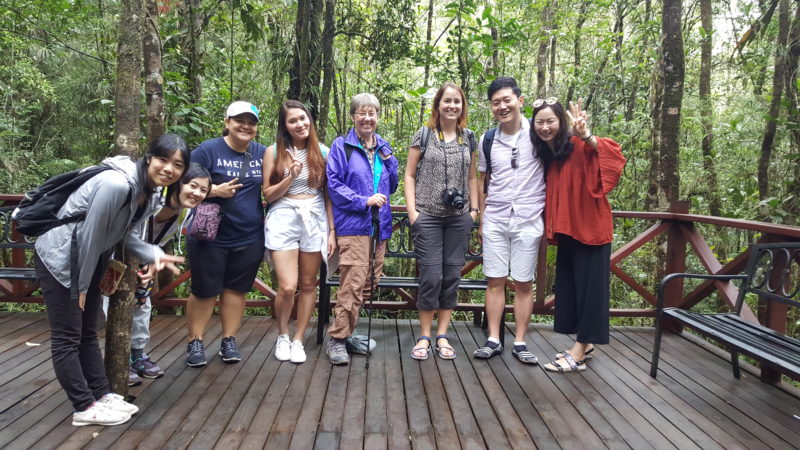 The first stop I could only enjoy the view because I had to switch buses. I guess they did my wallet a favour, since the first stop was at a little market.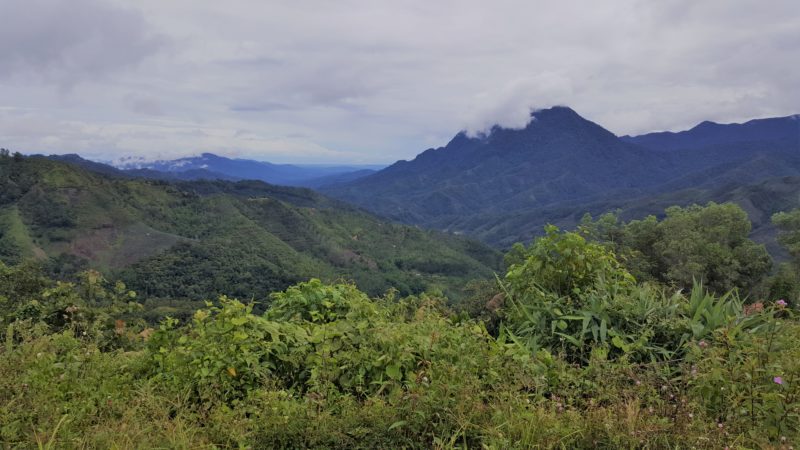 The second stop was a botanical garden on the mountain. It's incredibly cool there. Literally, cool, which means that I wasn't sweating for the first time in a week.
The mountain has a very wide range of habitats, from rich tropical lowland and hill rainforest to tropical mountain forest, sub-alpine forest. That's why it has been designated as a Centre of Plant Diversity for Southeast Asia and why it has been UNESCO Heritage listed.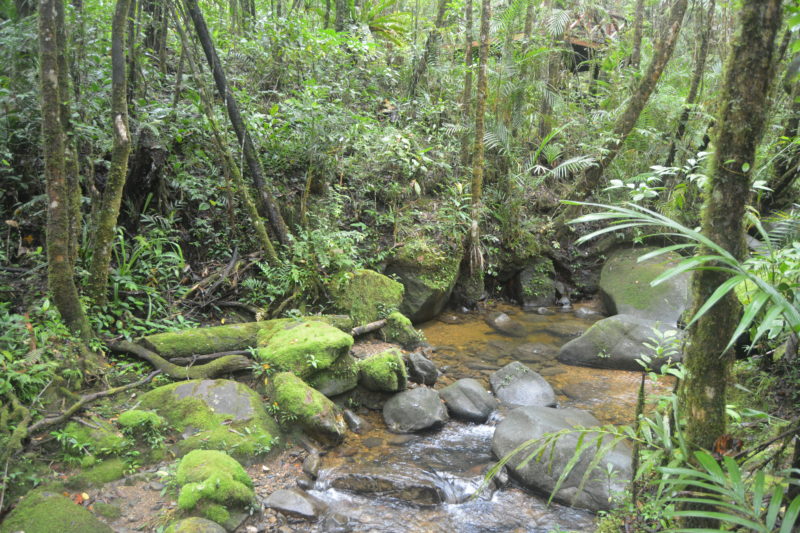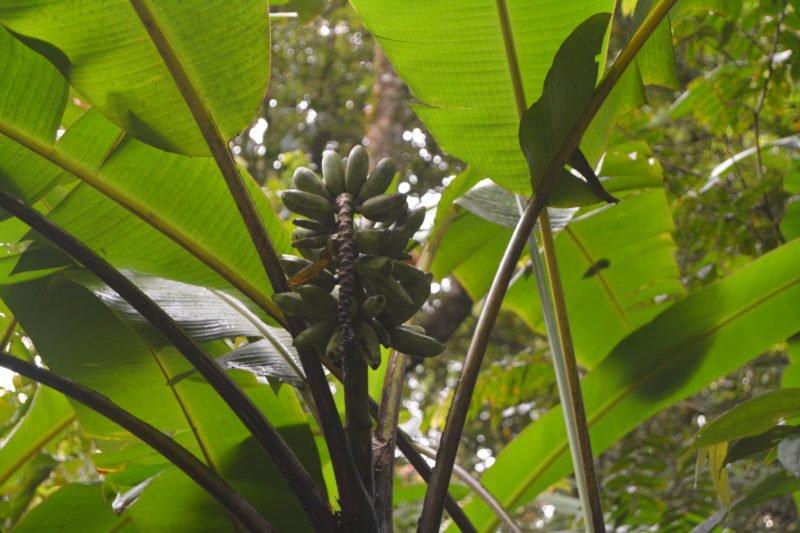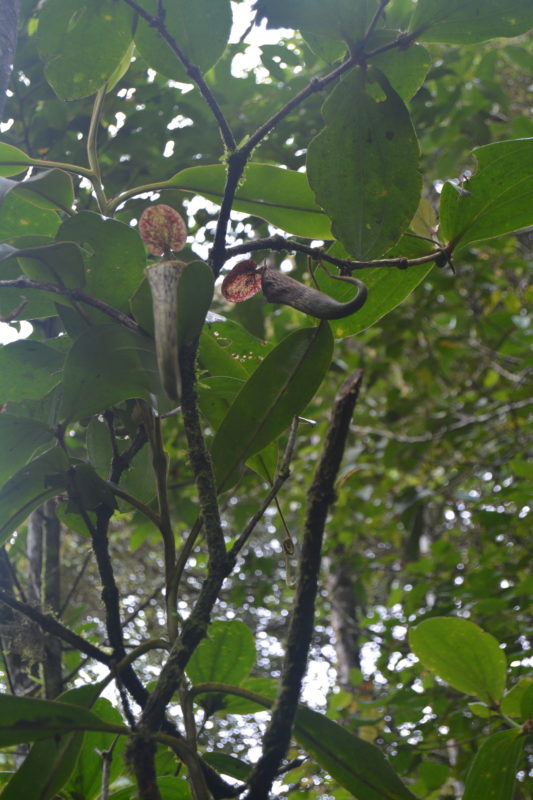 It was nice to walk around and learn something about the different species that grow around the mountain and that are endemic to the area.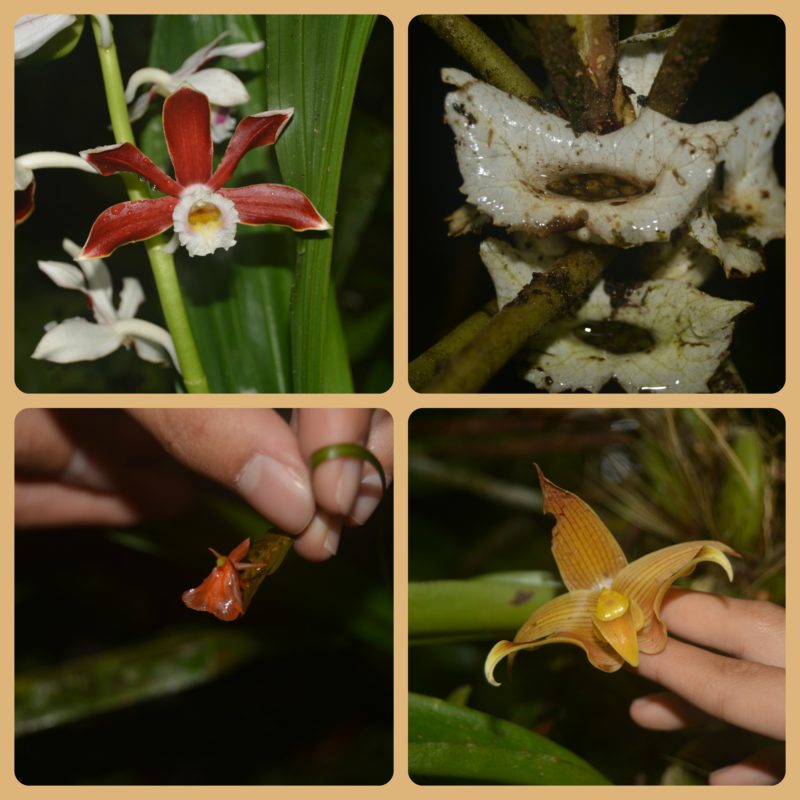 Poring Hot Springs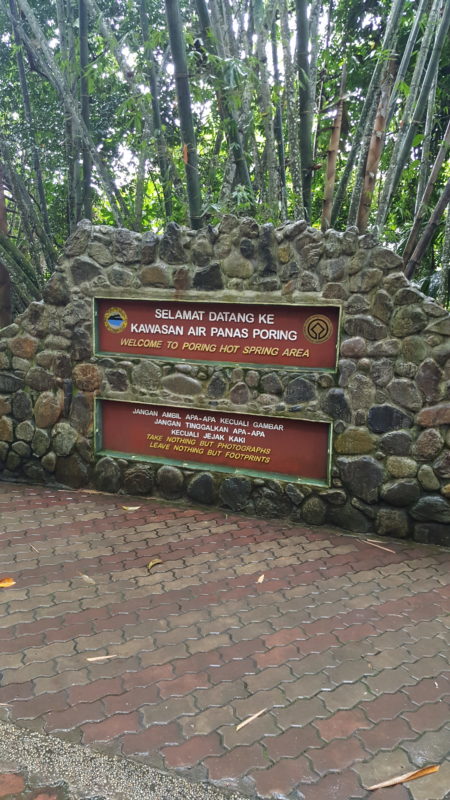 A sight which could be made into a separate stop, either after hiking up the mountain or after visiting the mountain, is Poring Hot Springs. This was definitely not my favourite sight. If bathing in seemingly unclean water is your thing, you might like it here. People are bathing here after sweating all day, and I'm not about to stick my feet or body in that same tub of water.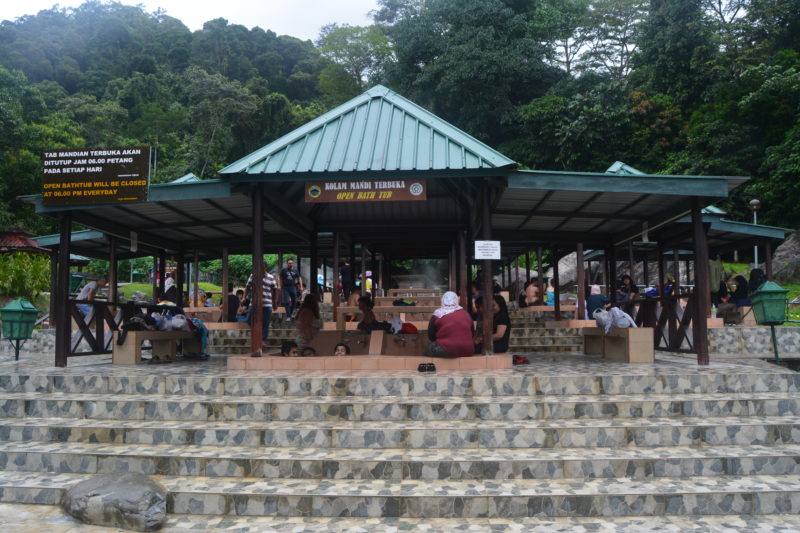 Not to mention the fact that hot springs, on a sweaty tropical day, do not sound appealing to me. Hot springs belong in countries like Iceland.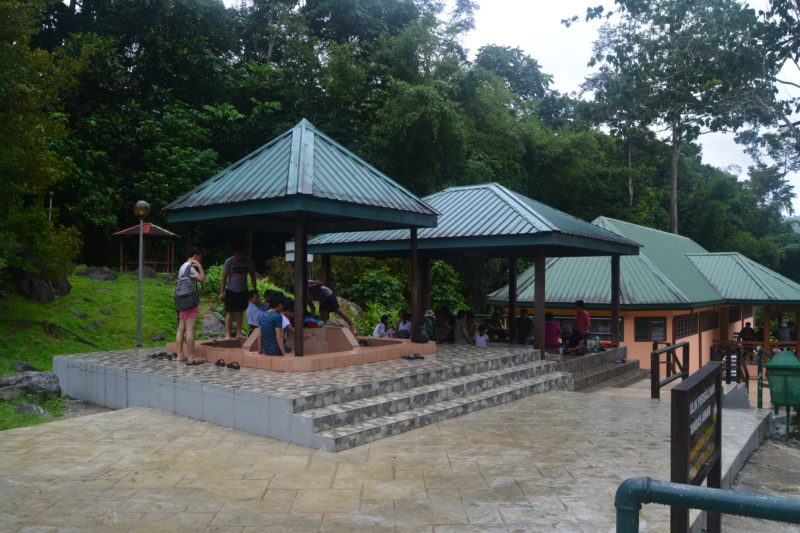 What's nice about Poring Hot Springs Park, is the canopy walkway (175m long and 60m high). We had to queue for quite a while to get on because they limit the amount of people (6 at a time) crossing the planks.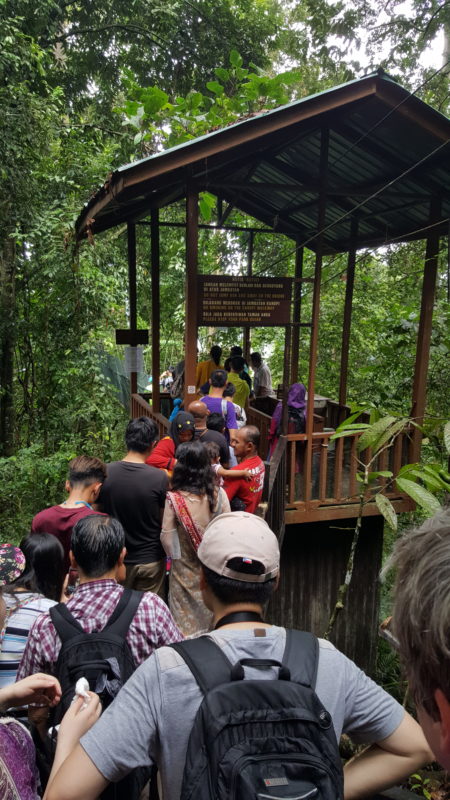 I'm not joking by the way. It's literally just a plank, with a net, and a rope to hold onto. It's a nice experience, but the money to take photos on the walkway are badly spent for someone with a slight fear of heights.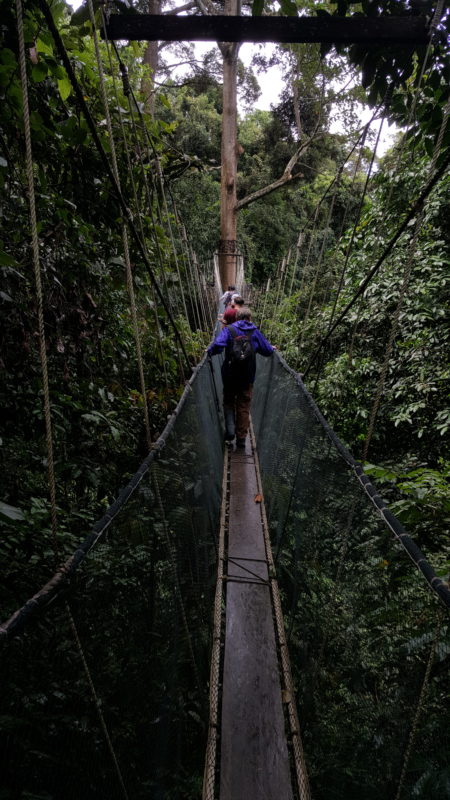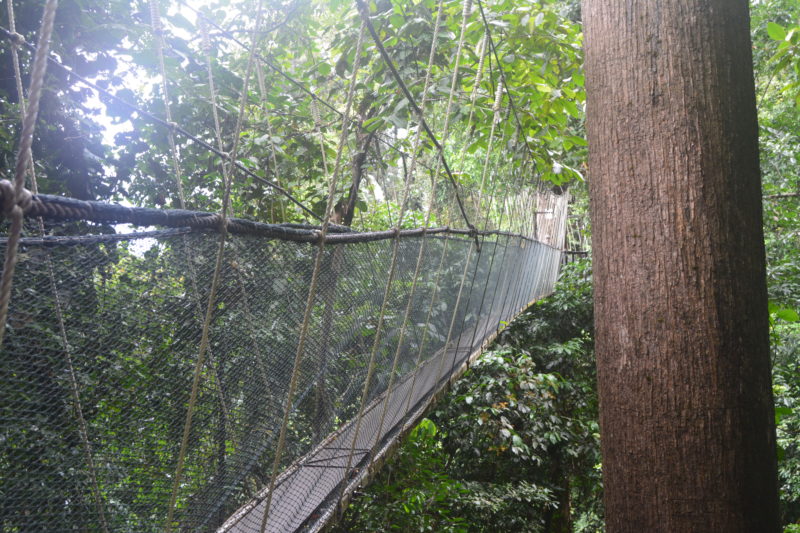 The views over the lush rainforest were well-worth the effort of sweating on the swaying planks.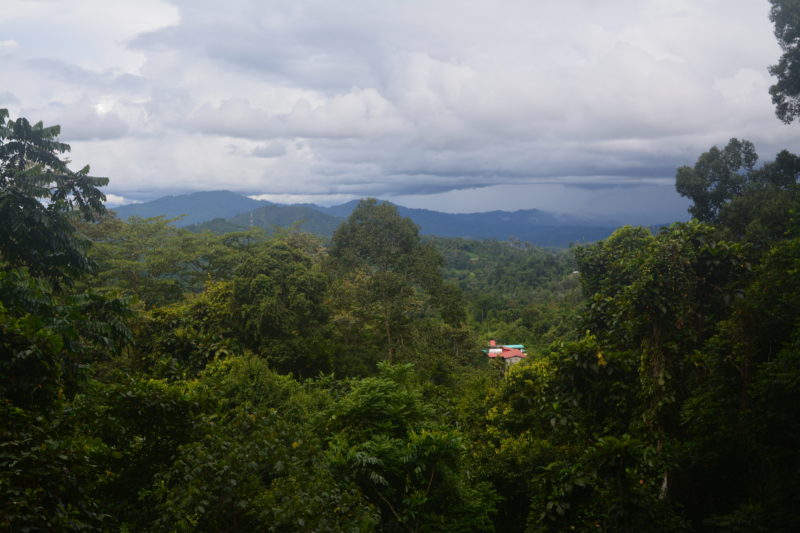 It's a 2.5 hour drive back to Kota Kinabalu from Poring Hot Springs. You could either rent a car and undertake the trip to Kinabalu Park & the Hot Springs yourself or you could book a tour with for example River Junkie.
Klias Wetlands Tour
Another option in terms of activities, is a day tour to the wetlands near Kota Kinabalu (2 hours). I had also booked this tour with River Junkie, and this time I had no issues with the pick-up. Not to mention that the driver Sam was even more fun than the guide the day previous.
We were taken to the Only In Borneo camp near the river, where we were served high tea in the afternoon and dinner after the first boat trip.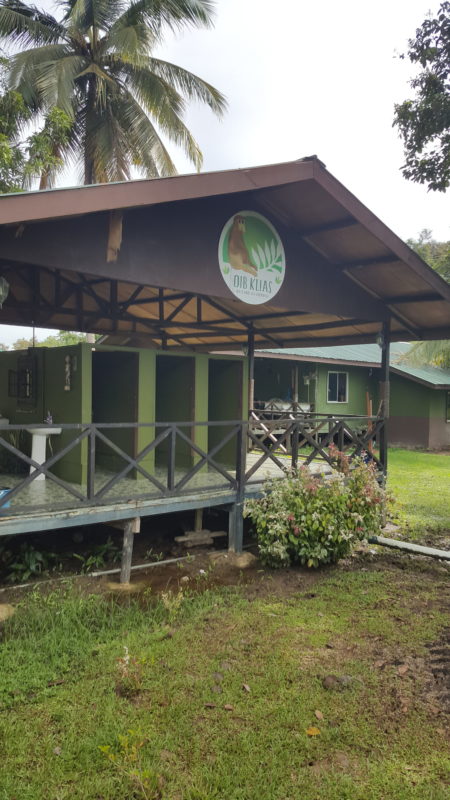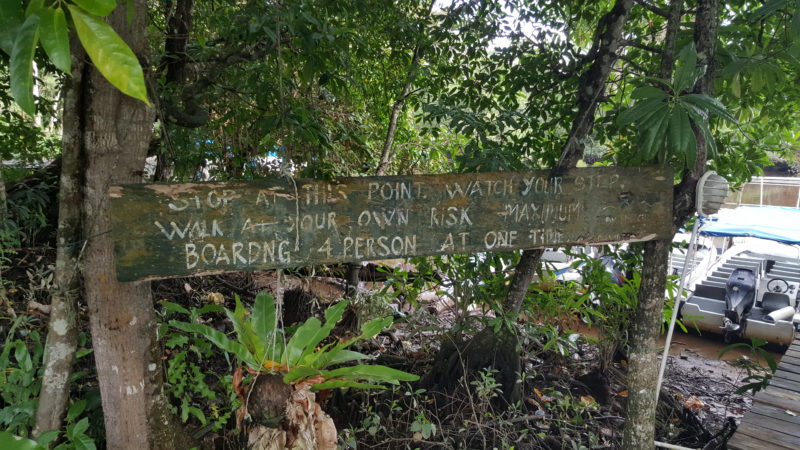 We did two boat trips, one in the afternoon to try to spot proboscis monkeys (the monkeys with the funny noses) and one after dark to spot fireflies.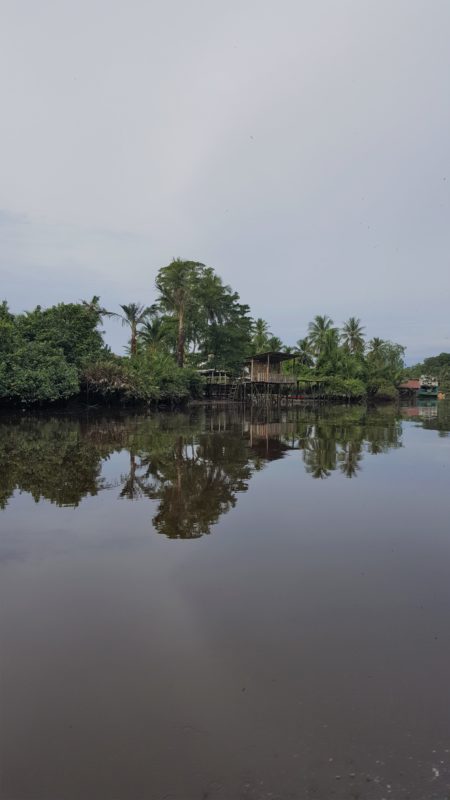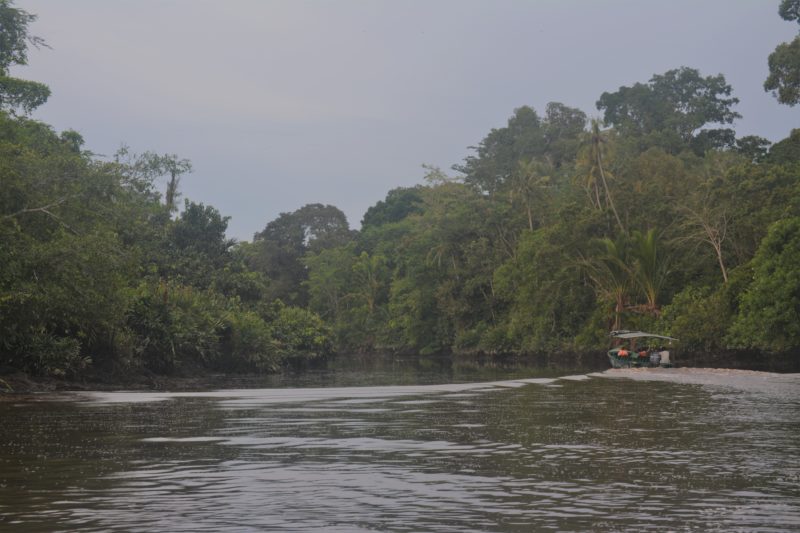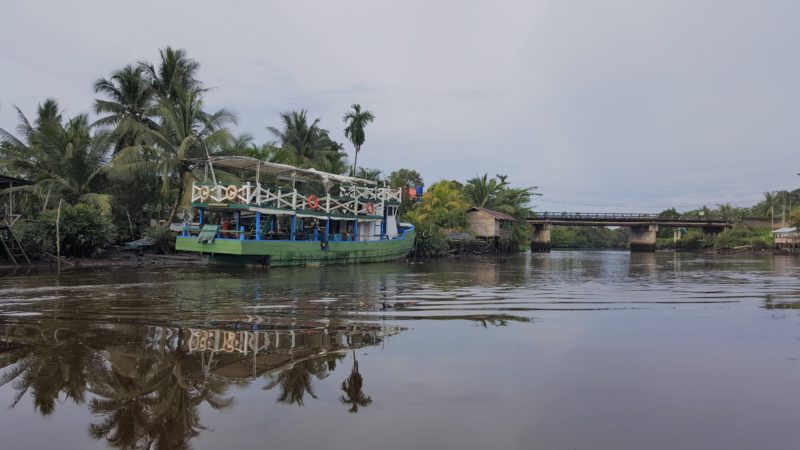 Our guide was not impressed during our first boat trip. His 15 guests on the boat were super excited though, because we spotted macaques, langurs & proboscis monkey! He felt that normally the proboscis monkeys would sit a bit closer, but I was impressed enough we found them at all. You never know with wildlife!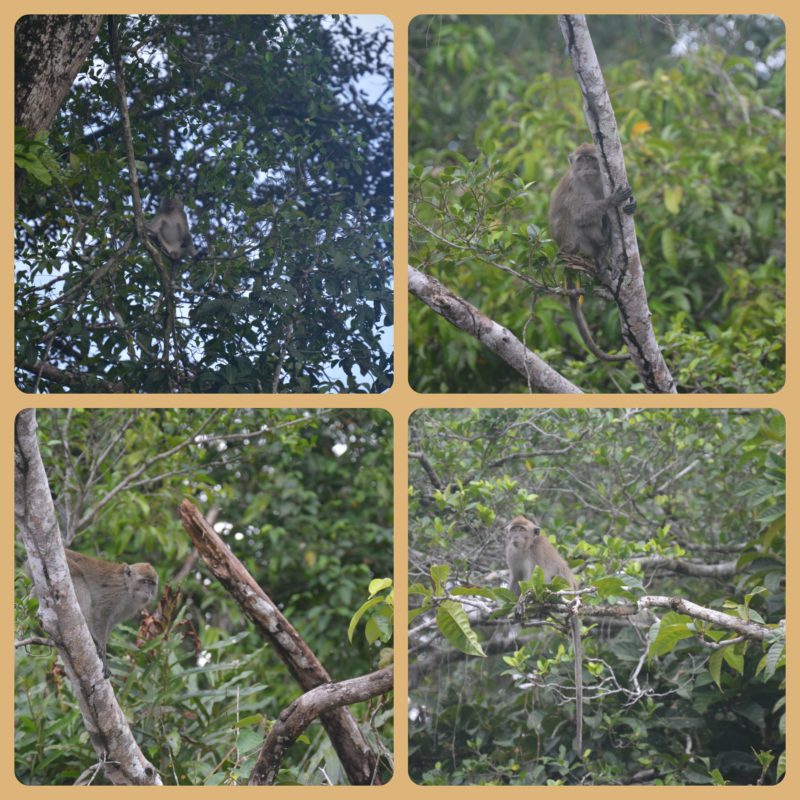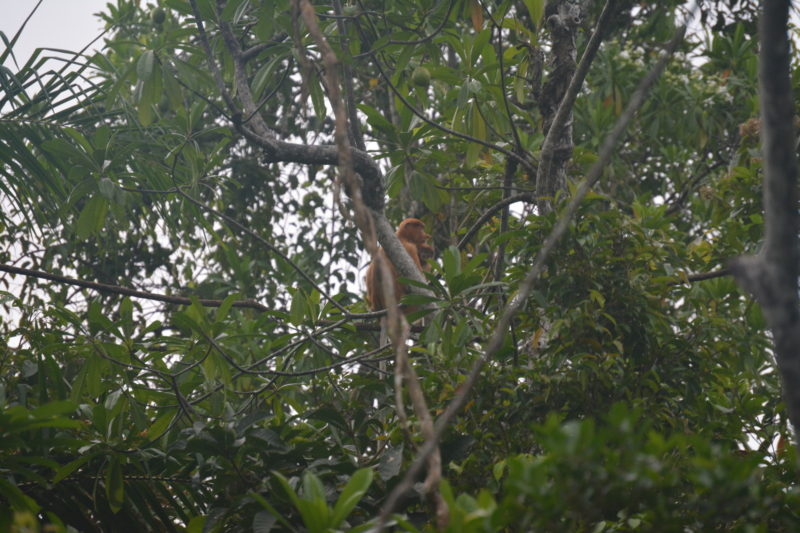 Apart from the monkeys, there's not much to see in this bit of forest around the river. Apart from a heron, we didn't spot any birds. We saw a crocodile near the camp, and also a lizard. That was it though. I remember the river tour in Costa Rica to be more successful, but I was happy with the amount of monkeys we spotted here.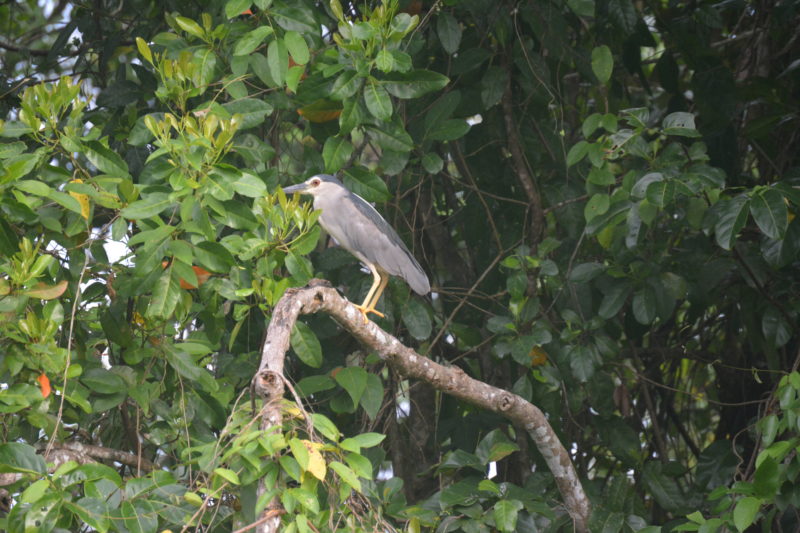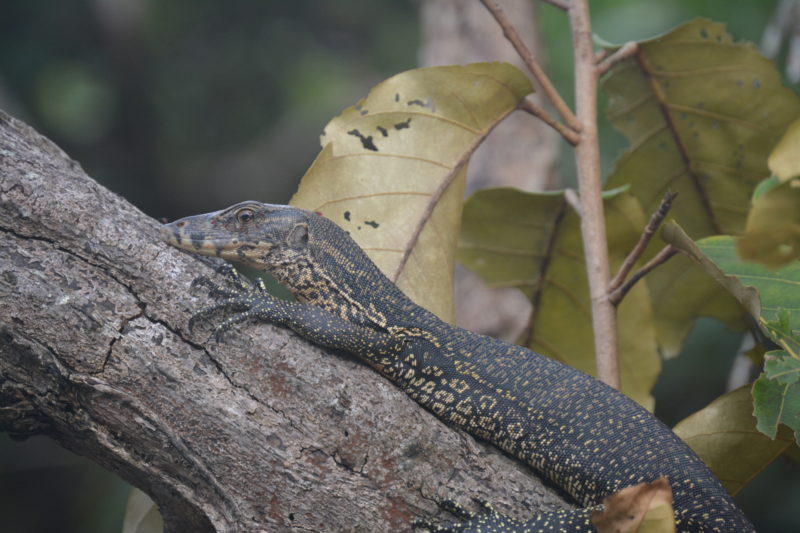 The fireflies tour was incredibly special as well. I had actually never seen a firefly before, and I think any future tour to see them will be disappointing. They weren't just flying around the river; they were mating in the trees. When fireflies mate, they apparently group together by species and blink in a certain way. Trees around the river lit up like christmas trees.
You are not allowed to film or take photos because it could disturb the animals, so I don't have proof of what I saw. Just trust me when I say it was really quite special, and the people on my boat who were sighing since they see fireflies around their houses every day were thoroughly impressed as well.
Diving
The final activity I undertook around Kota Kinabalu might not be for everyone. I guess diving has to be your thing to like the fact that I booked a two day diving trip with Downbelow. For those of you who do dive, and who would like to stay near Kota Kinabalu, I can really recommend this company. Especially, if you book a day of diving on Manukan Island where you get to chill at the hotel between dives.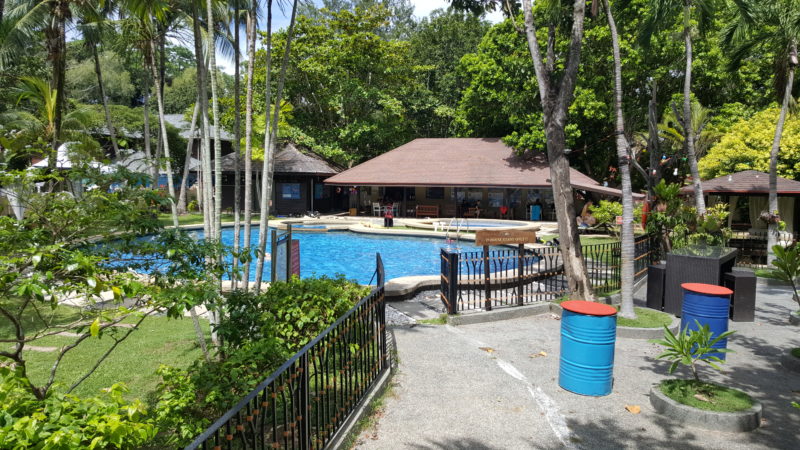 I have to admit I was apprehensive about the dives. First of all, this would be my first dive without my regular buddy. Second of all, I had a terrible diving experience in the Netherlands a month beforehand where nothing worked and we had 0 visibility. Third of all, it had rained a lot in Kota Kinabalu so I was scared about bad visibility and strong currents.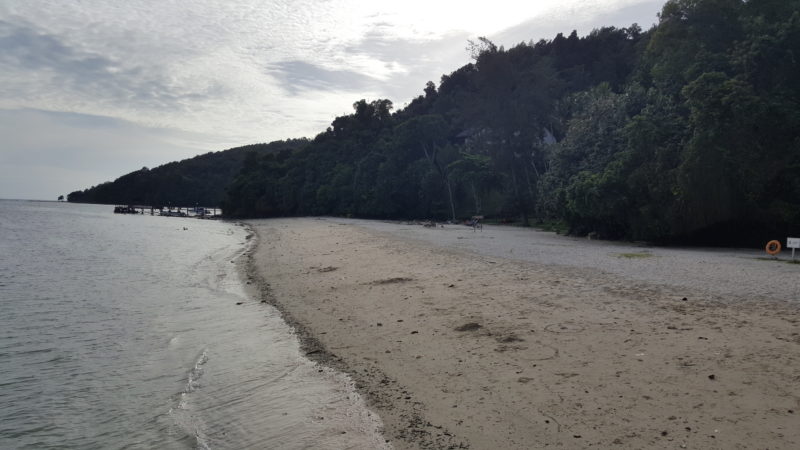 I should not have been scared at all. Downbelow's instructors & dive masters in training took excellent care of me and I had two fun-packed days of diving on Manukan Island. I like dive companies where you feel "at home" and familiar quite fast, and that was the case with Downbelow.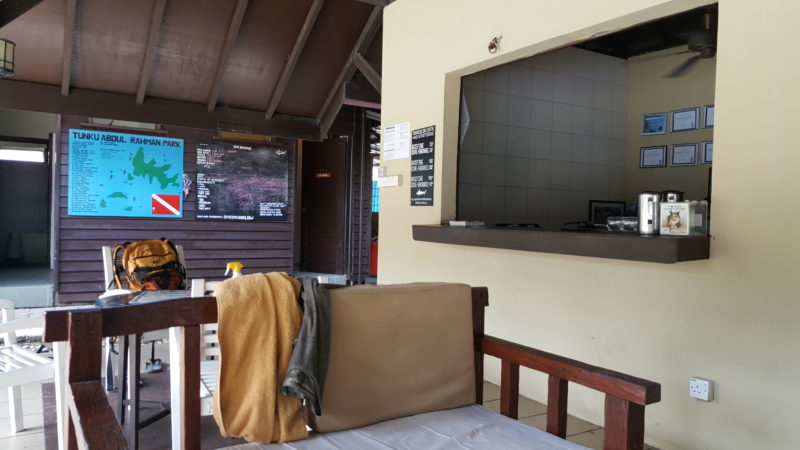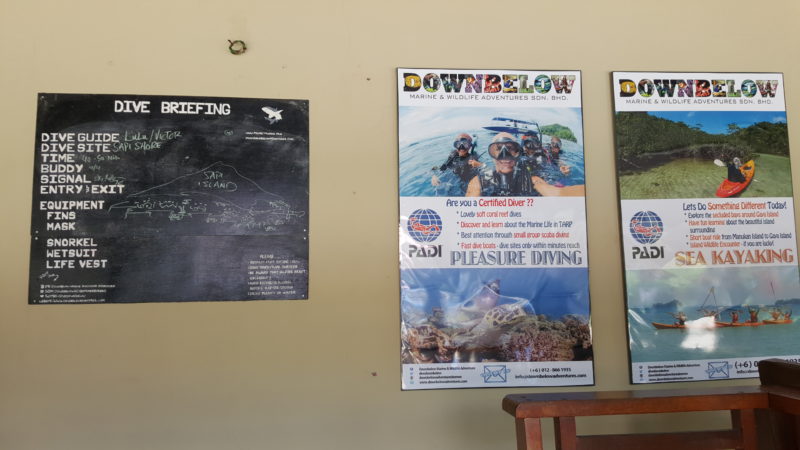 The area around Manukan (Tunku Abdul Rahman Marine Park) isn't my favourite in terms of dive sites though.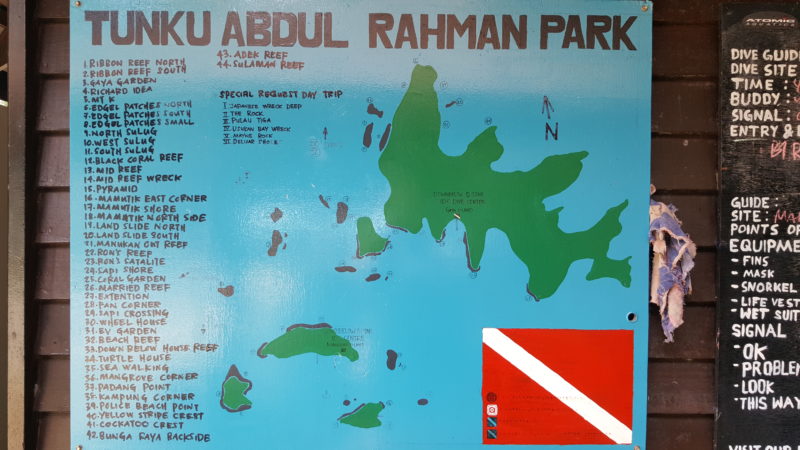 I think you have to go to Sipadan Island for apparently "the best diving in the world". However, with only a few dives under my belt, it's quite easy to please me and the fact that I spotted an octopus, a blue-spotted stingray, a few cuttle fish, lion fish, trigger fish and some other fish I can't remember; has me quite chuffed. I bought a new camera for the occasion (with a red filter which doesn't do you any good in "green" water), but as you can see I'm still not there in terms of underwater photography.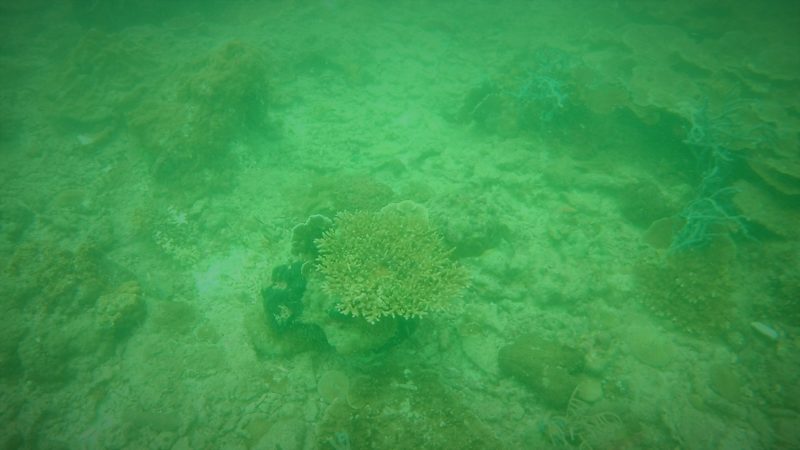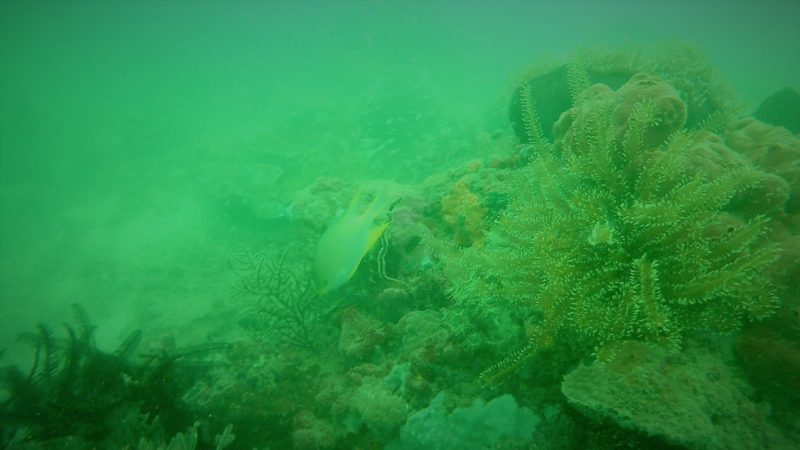 Conclusion
As I said in the introduction, Kota Kinabalu is anything but boring. There are plenty of activities to undertake while basing yourself in this city. I stayed here for five nights, and I didn't get a chance to see the city at all!
I know one thing for sure, and that is that I will be back. My stay in the Sabah province of Borneo was way too short. Next time, I'd like to explore the interior (Tabin Wildlife Reserve, Maliau Basin, Kinabatang River) and the east coast (with Sipadan as main act).
Did you ever visit Kota Kinabalu or Sabah? What did you think of this part of Borneo?