My three nights in Kuching will wrap up my jaunt through Malaysian Borneo & Brunei in August 2017. I had so much fun staying two nights in Kuala Lumpur; two nights in Bandar Seri Begawan; five nights in Kota Kinabalu; two nights in Gunung Mulu NP, but all good trips have to come to an end to make place for new good trips.
I will not end this series without telling you all the fun things to do in Kuching. This isn't my favourite place of Malaysian Borneo, but if you follow my tips in this post and combine them with Bako National Park you will not be disappointed!
By the way, Kuching means cat so you shouldn't be surprised by the cat statues and murals around every corner.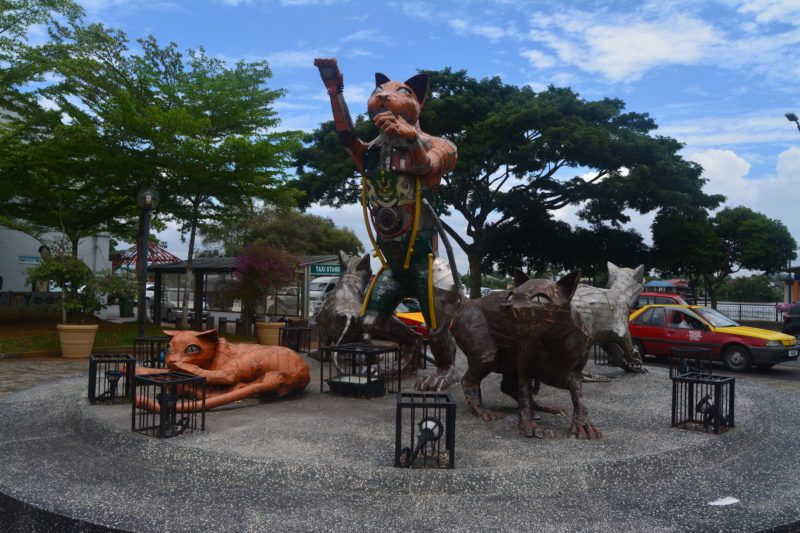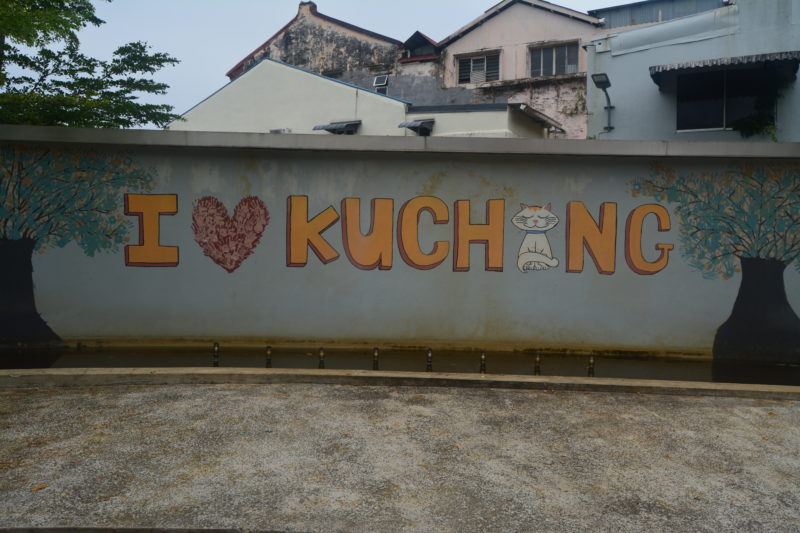 Historic Walking Tour
This quite tiny city packs quite some history, so it's worth exploring Kuching with a guide.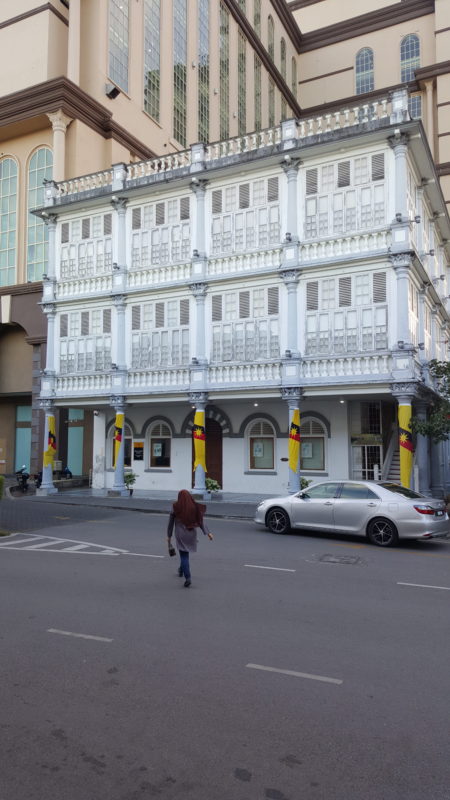 The province Sarawak was not ruled by the British like some other places in Borneo & Malaysia. It did have a British ruler; an adventurer, James Brooke was gifted Sarawak when he helped quench a rebellion. Thus he became the rajah of the province.
Apparently, he and his family were well-loved by the people of Sarawak which is why this province is more open to foreigners than the others. Before this turns you off travelling to Malaysian Borneo, I actually thought all Malaysians were very friendly and open wherever I went.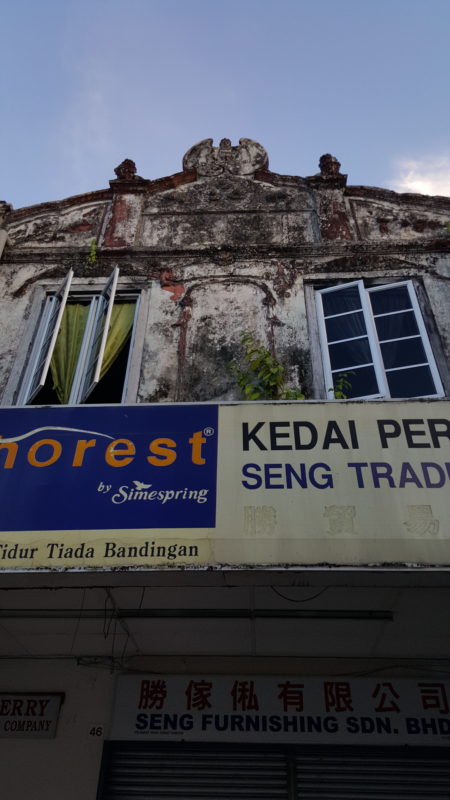 Kuching is filled with beautiful architecture and you can tell its people are very culturally diverse. There are Chinese temples and like almost everywhere else there is a Chinatown….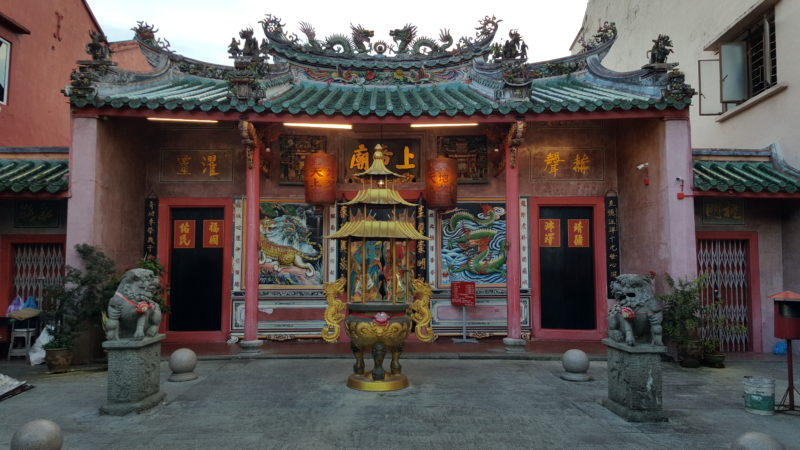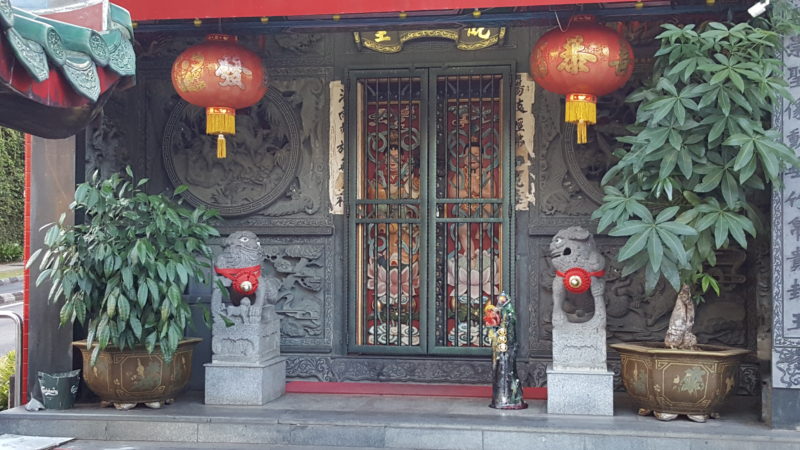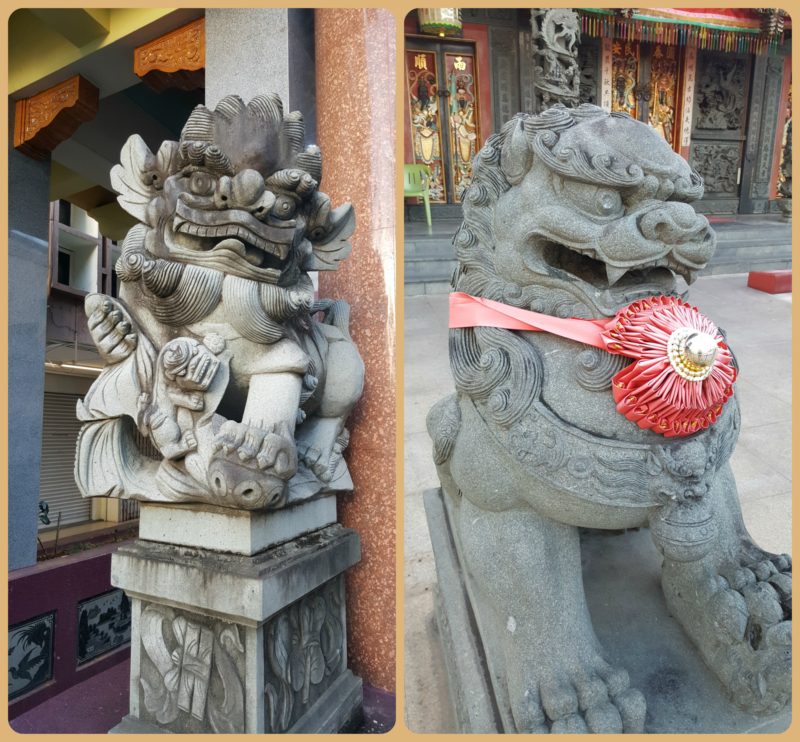 … but there is also an Indian market with a hidden mosque…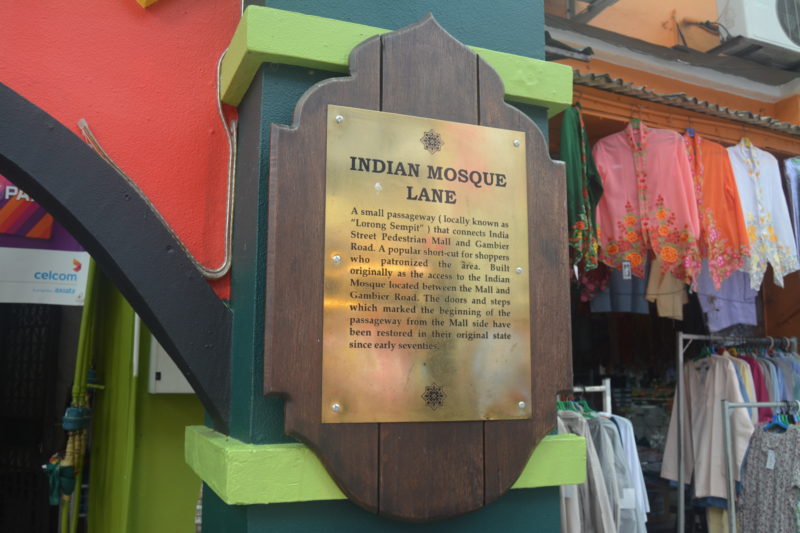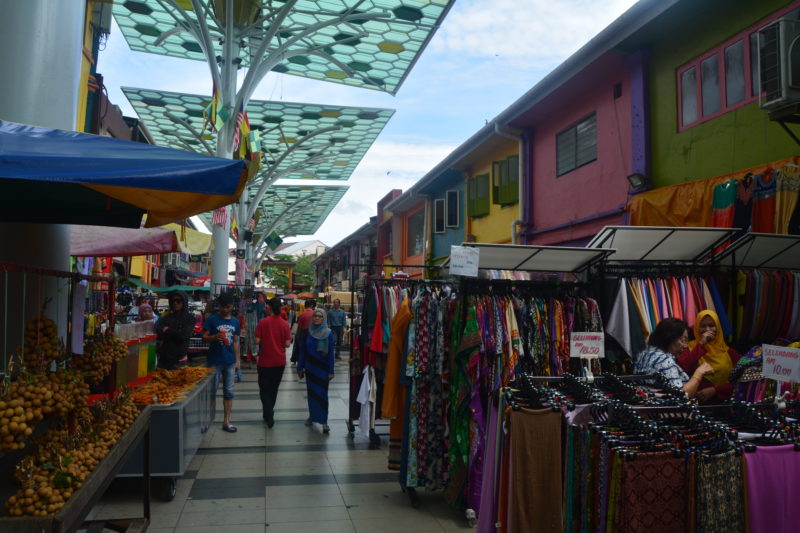 … and there are beautiful colonial buildings all throughout the city as well.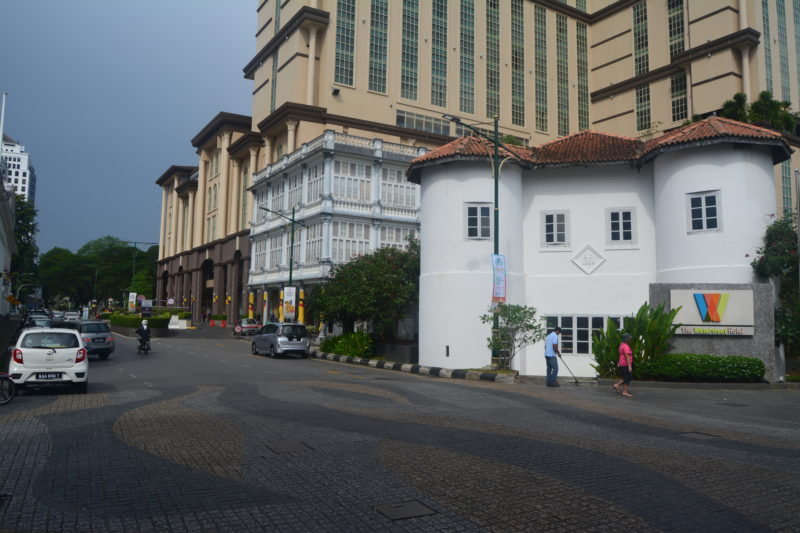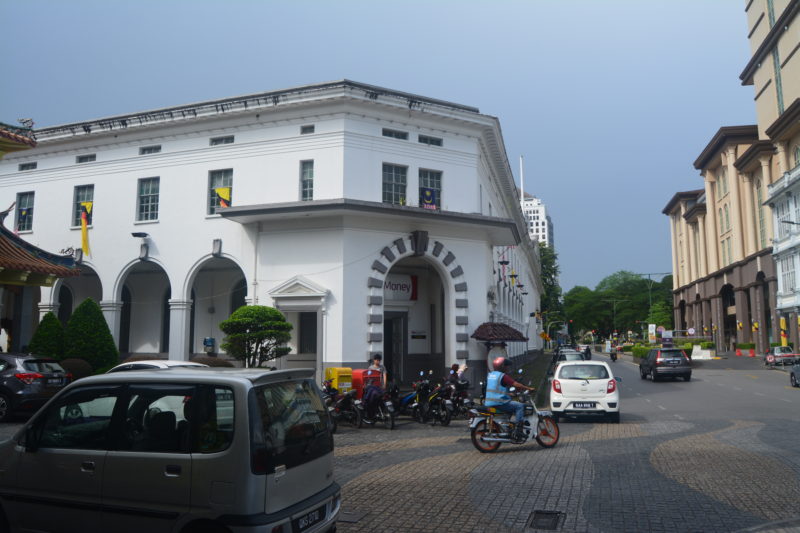 What I didn't experience in the other Malaysian cities I visited was the clear link with the heritage of the local tribes. That's very apparent in Kuching. One of the tribes, the Orang Ulu, decided that the jungle would not be able to properly preserve their art and heritage. Therefore, they cut enormous tree trunks into canoes in which they put everything they wanted to preserve and let it float down the river towards Kuching.
There's now a museum which contains all the art. Unfortunately, I didn't have time to visit the museum but I'm sure that when I make my way back to Malaysian Borneo, I'd like to visit the tribes as well so I'll have to return to Kuching.
What's especially impressive are the two huge tree trunks outside which they used to "bury" their dead.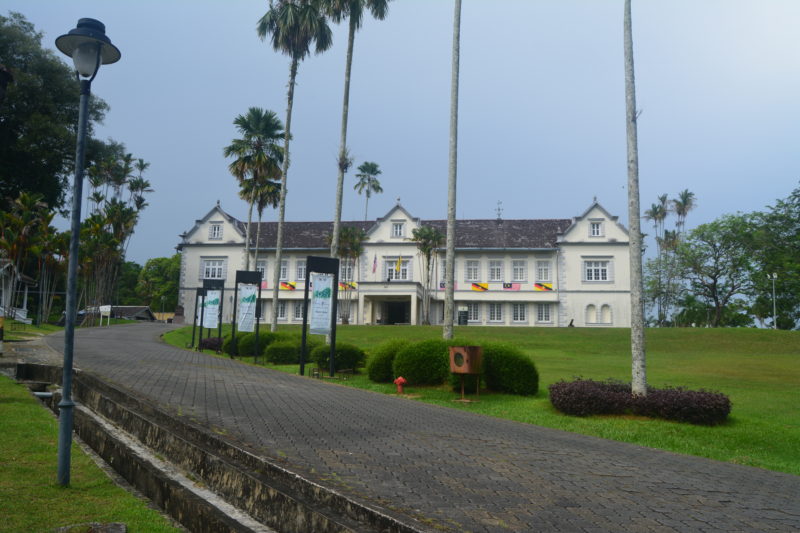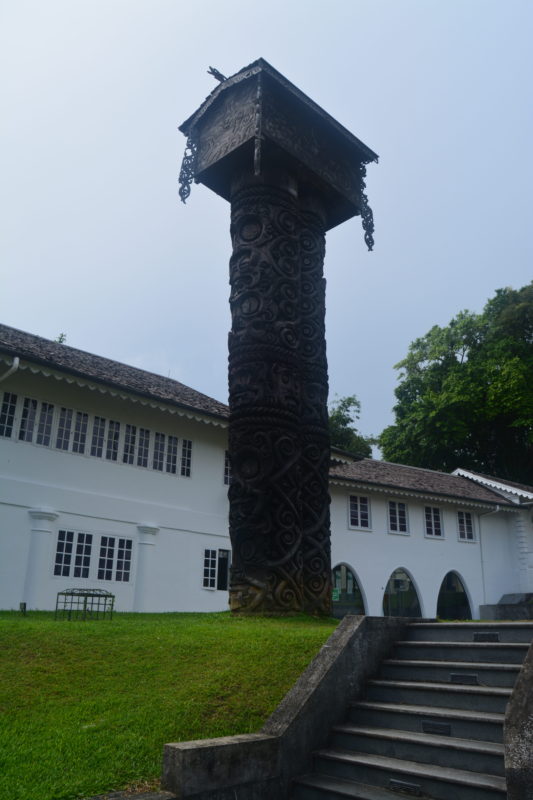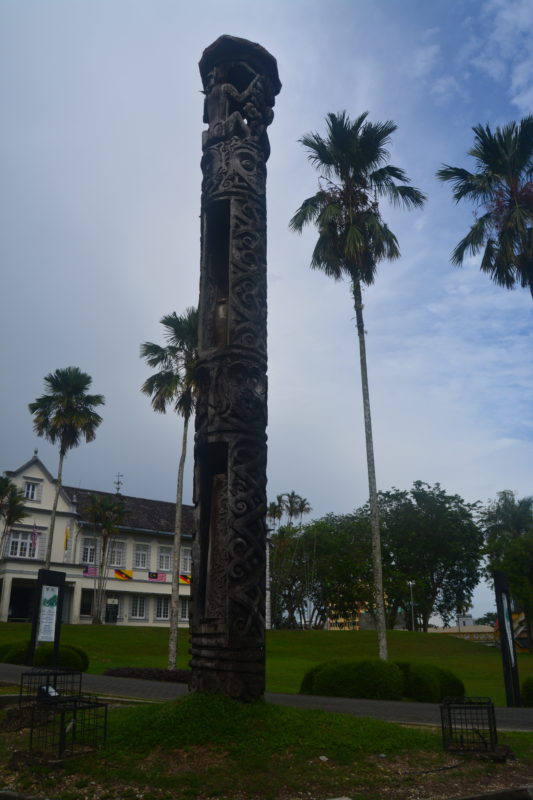 Food Tour
It has been said that Kuching has some of the best street food in Malaysia, showcasing Malay, Chinese, and Indian influences, as well as local tribal flavours. Therefore, I figured it would be a great place to taste all this food. We tried for example Sarawak laksa (rice noodles in spicy soup), kolomee (egg noodles), tebaloi (sago biscuit), and kek lapis (a multi-layer colourful cake).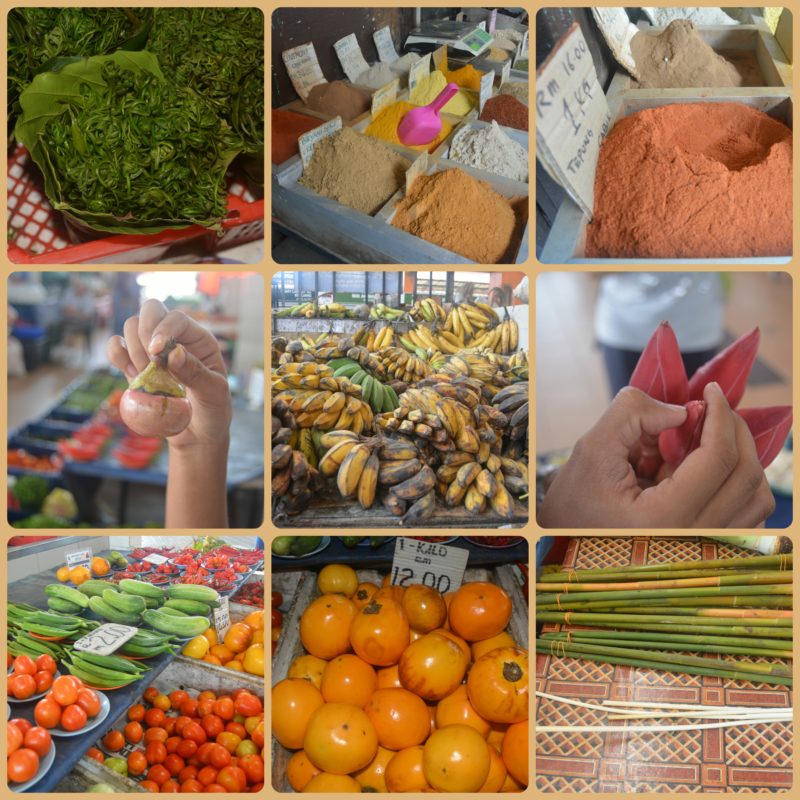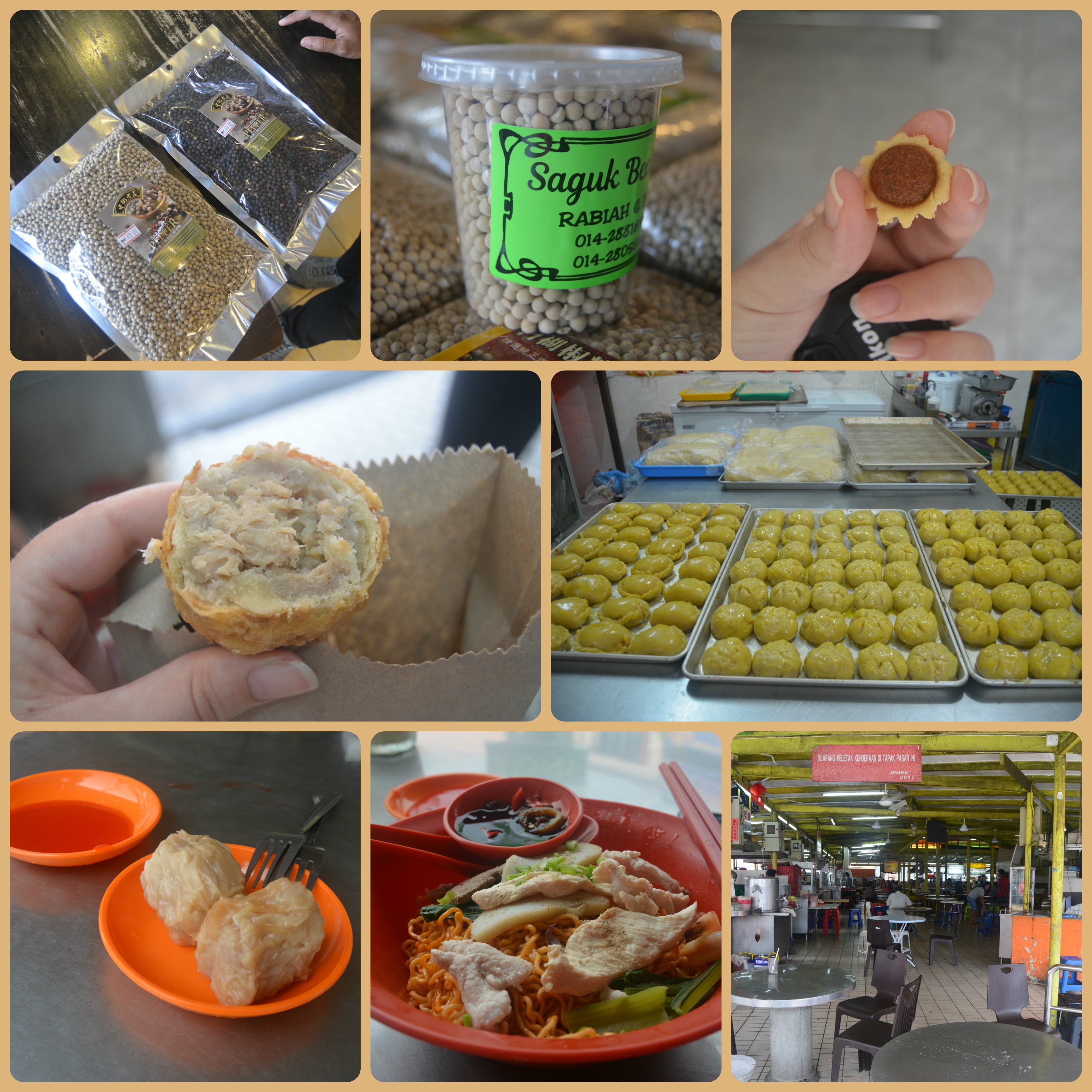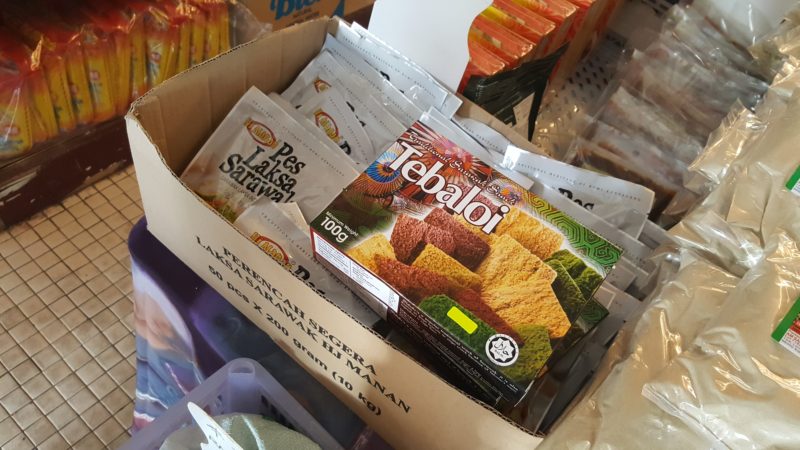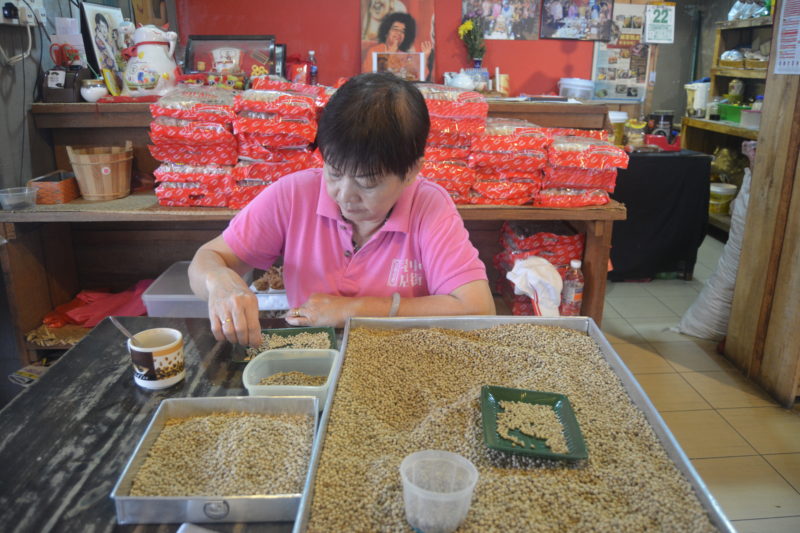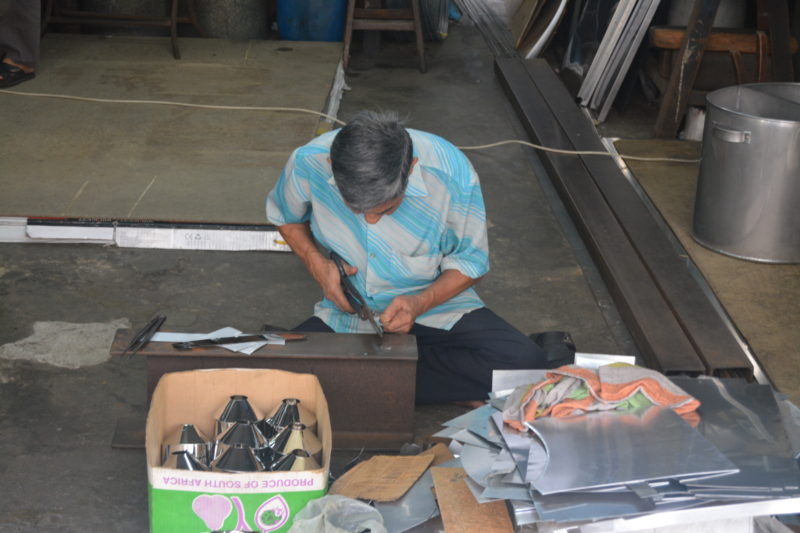 This tour also introduced me to the infamous durian. A fruit I have seen a lot during my travels (especially on prohibited signs), but which I had never tasted before.
I can't say I'm a fan, but it's not as appalling as I thought it would be. The slimy texture of the fruit does take some getting used to.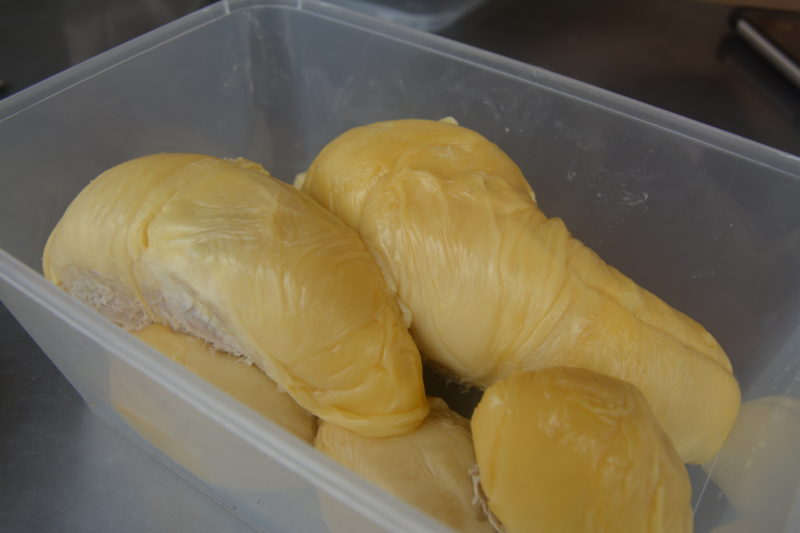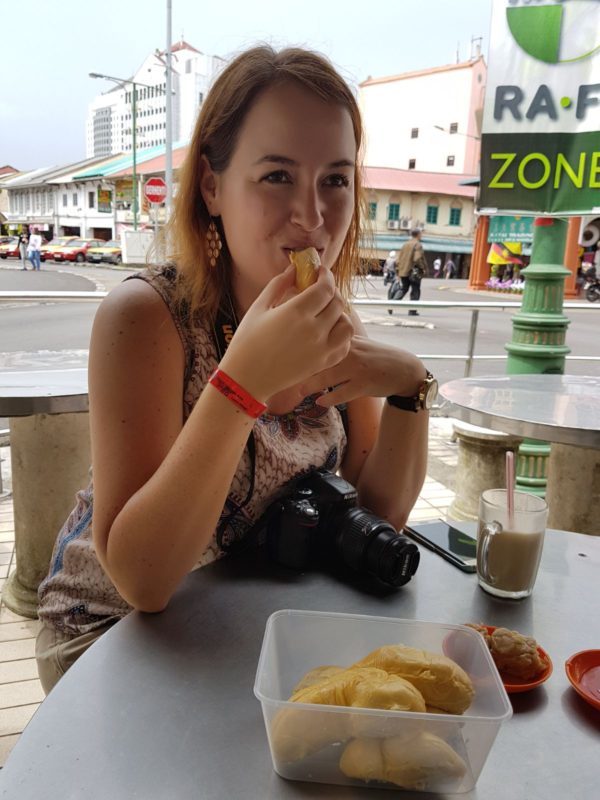 I couldn't leave the city without taking three kek lapis cakes with me.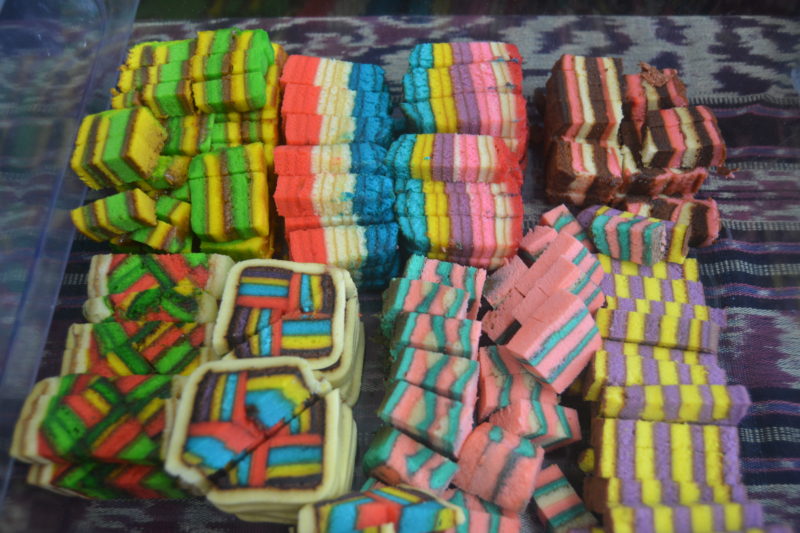 Bicycle Tour
Kuching has beautiful rural kampongs across the Sarawak River. The best way to explore these is by bicycle.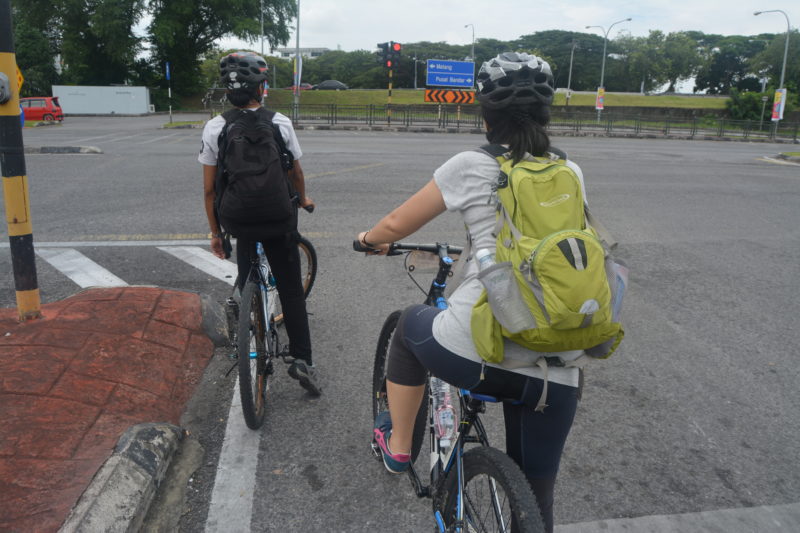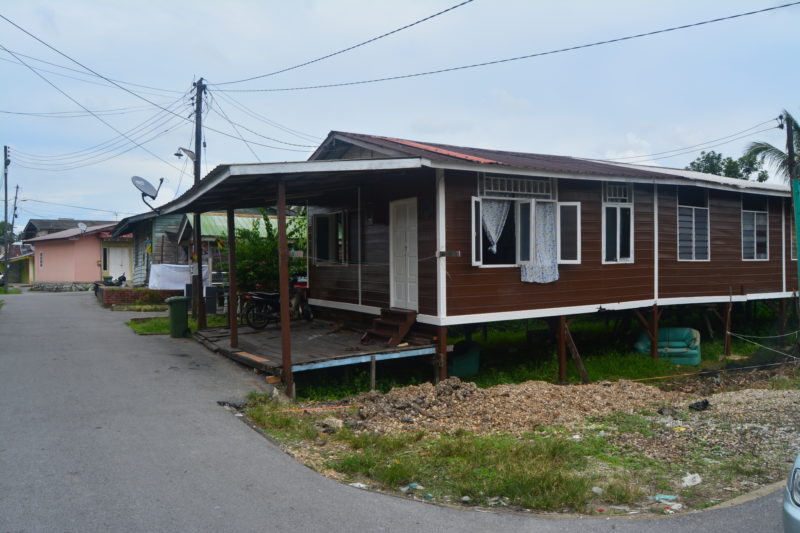 On the way back to the city we took a local Sampan boat.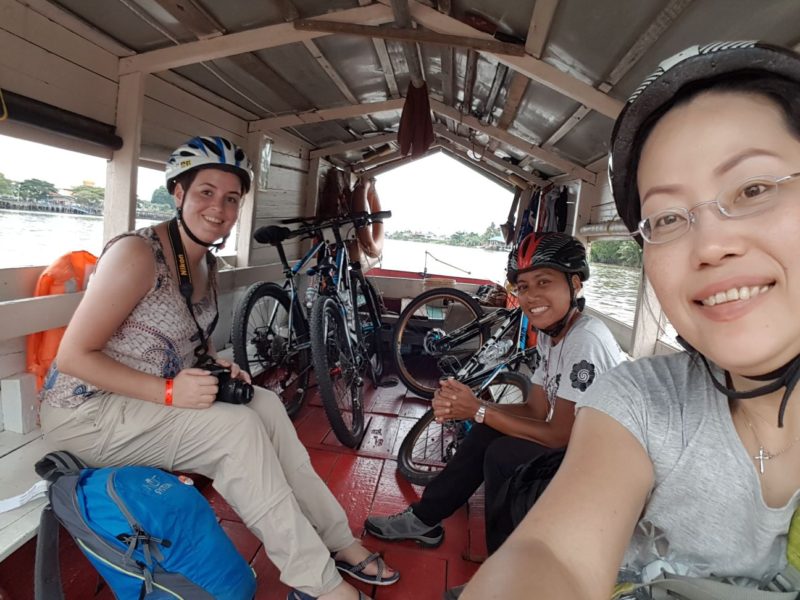 I actually did a combined tour of all the activities described above by booking it through Urban Adventures. If you're short on time like I was that's a great thing to do. If you're not you could book a full day of cycling through the suburbs.
Semenggoh
My last but certainly not the least activity in Malaysian Borneo was a trip to Semenggoh. This is a park where semi-wild orangutans live. Chances of seeing the orangutans are rather slim, but you can only visit during feeding time in order to increase the chances.
The squirrels love feeding time as well.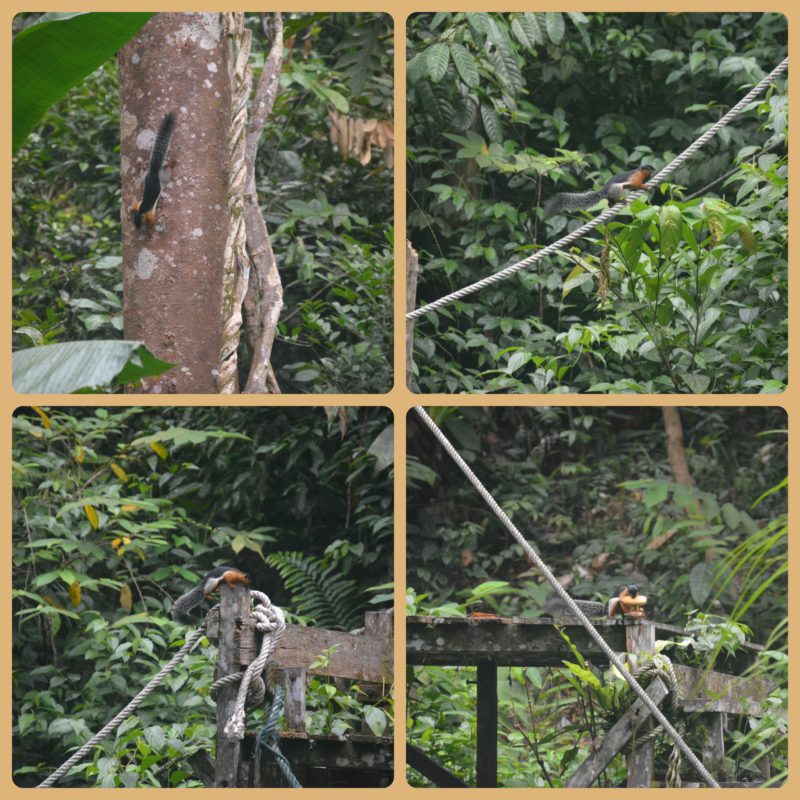 The orangutans can be completely self-sufficient in the jungle so they do not need the feed.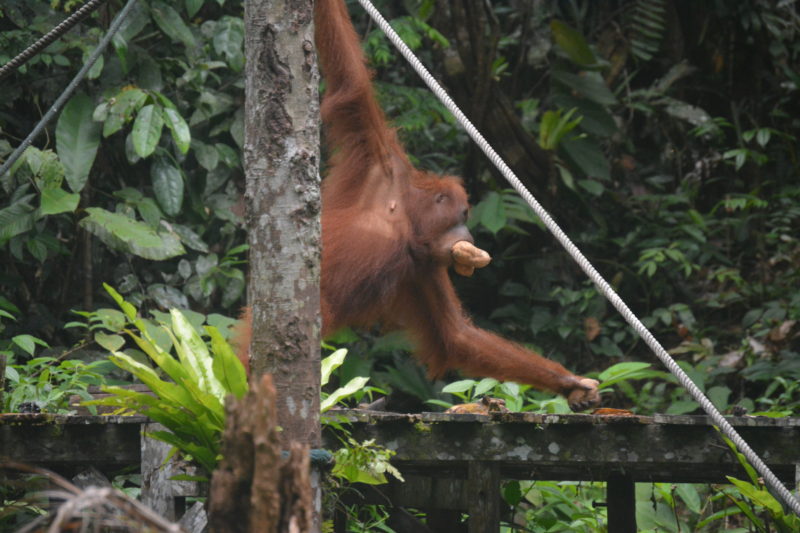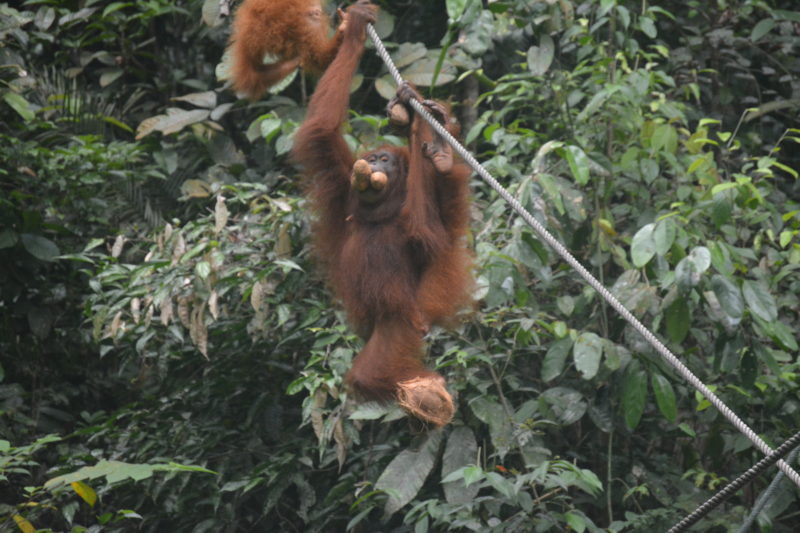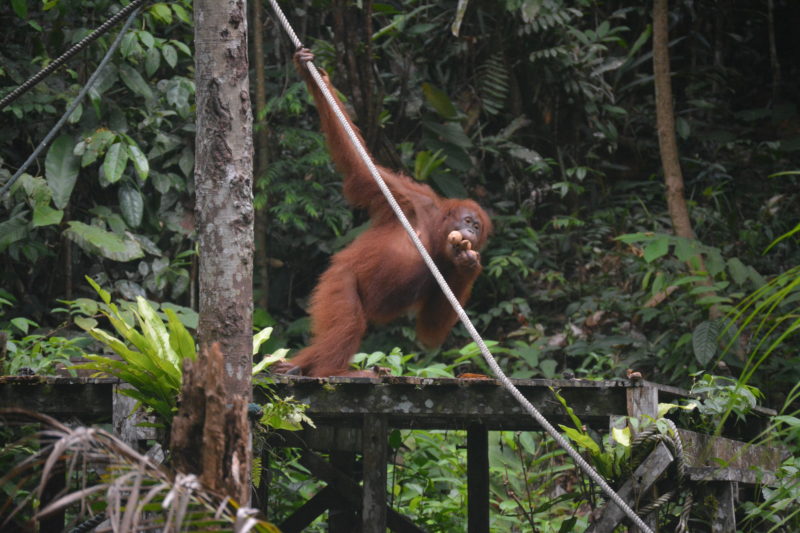 We were lucky though and we spotted a mother orangutans with her little baby.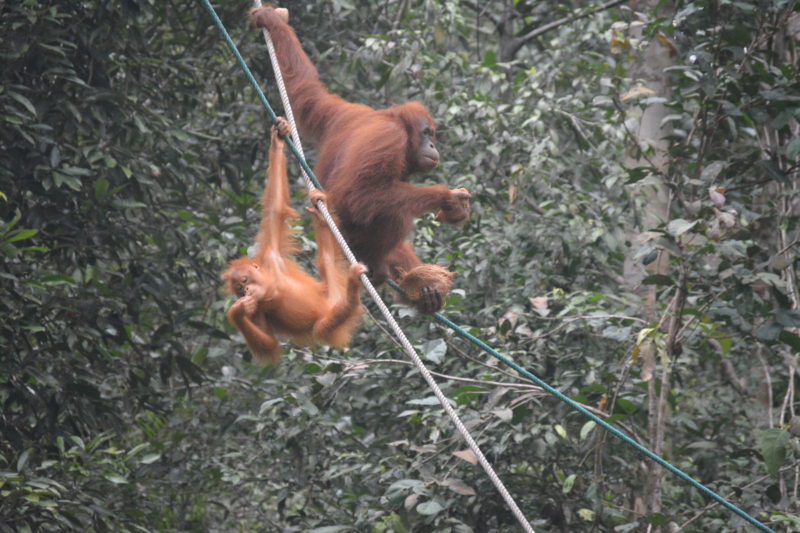 It probably goes without saying that observing these animals was one of the most special things I have experienced during my travels.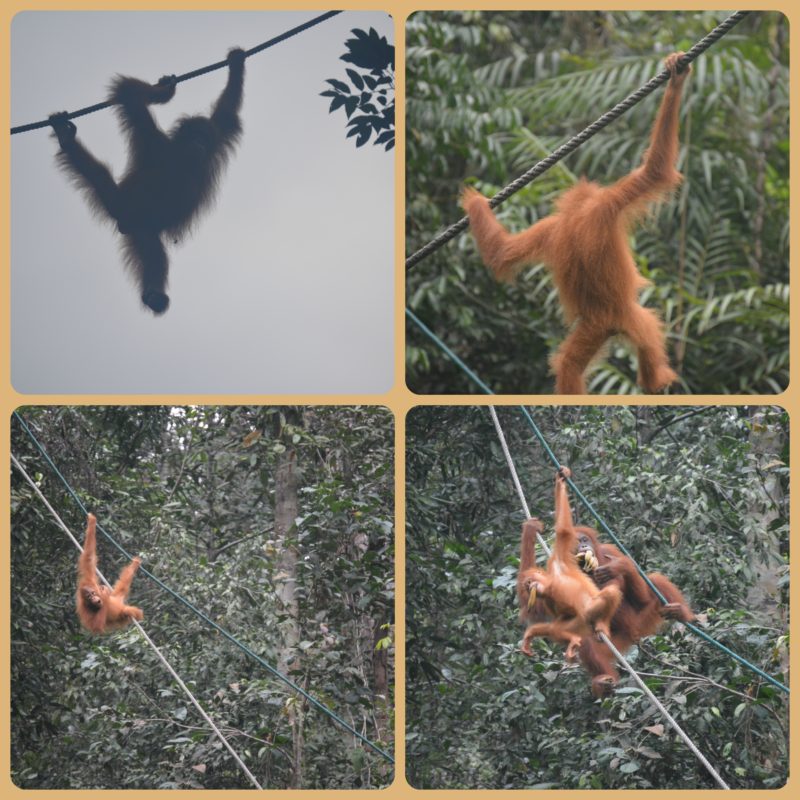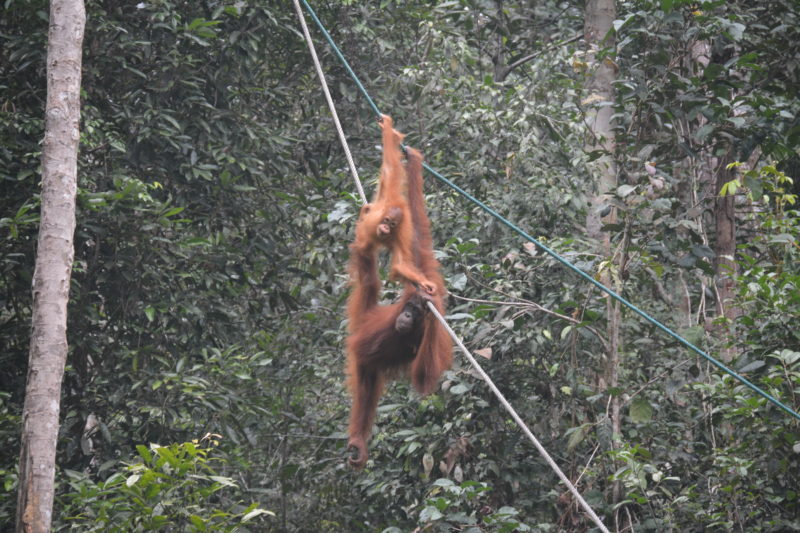 You could either take a local bus, an Uber or a tour. I opted for the tour because I was really short on time. This means I was picked up and dropped off from my hotel. A tour does not add anything to the experience in the park. All visitors are collected at the entry by a park guide, because you can't be walking around by yourself as you could come face to face with an orangutan. The park guides try to ensure everyone's safety but entering the park still made my heart beat faster.
Conclusion
If you're only in Kuching for the shortest amount of time, I would advise you to go to Bako National Park for one day and to Semenggoh. The other activities were nice, but nothing incredibly special, and certainly nothing you couldn't do anywhere else.
It's taken me forever to wrap up my story about this trip to Malaysian Borneo & Brunei. I hope you enjoyed it! Let me know in the comments if I should anything on the list for a future trip to Malaysian Borneo!