Delhi, Jaipur, Mumbai, Agra, Rishikesh, Kochi, most people will have heard of these places. They are the most well-known tourist destinations to visit in India. Since I really enjoy visiting India, my list of places to see is by no means limited to those. Therefore, I ended up at the slightly unknown Kozhikode in Kerala. The reason for this visit was a very joyful one, in a few days I would make my way a few kilometers north to attend my friend's wedding.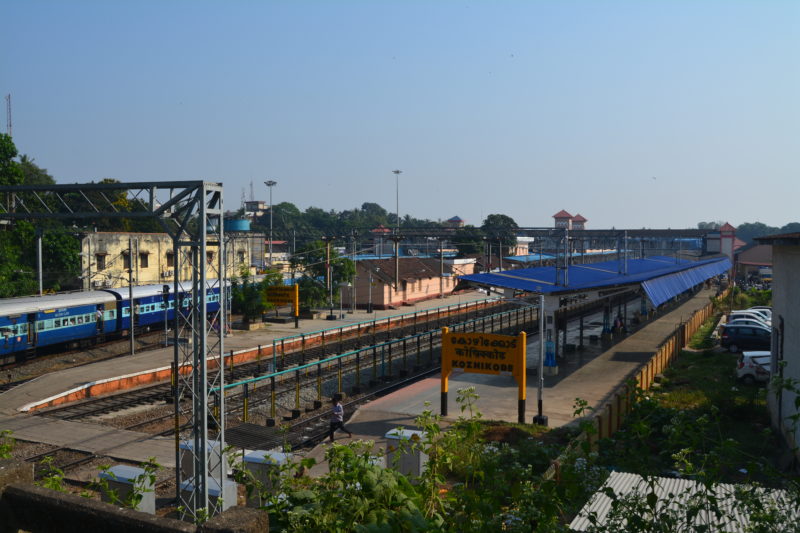 Kozhikode
Kozhikode (pronounced as "Korrrrikode" by the locals) is also known as Calicut and it's the biggest city in Kerala. Kozhikode used to be in the same boat as places like Goa & Galle, meaning there was a lot of trade in the city in the past. Thus making it an interesting place for the Dutch, Portuguese, English and German to settle. Similar to the aforementioned cities, Khozikode is also home to a few remnants which still remind us of this time.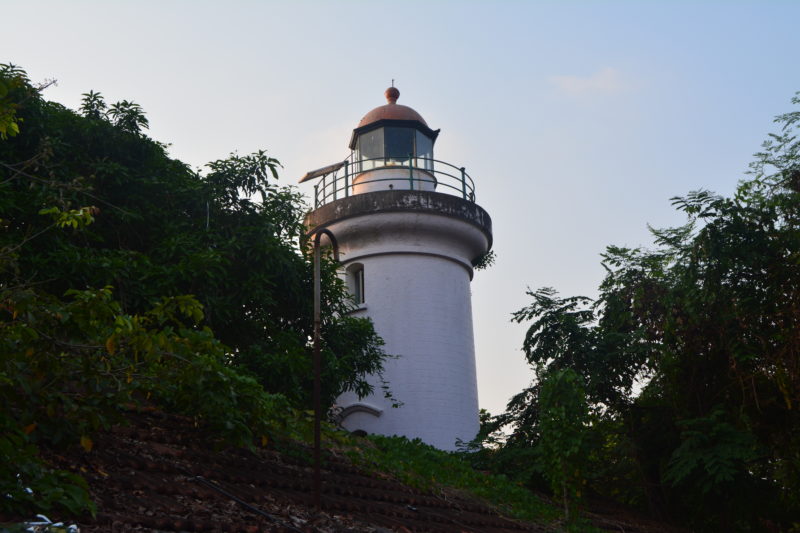 Day 1
Self-planned Walking Tour
Visiting Kozhikode wasn't really a given. It actually took my friend from Cyprus and I a long time to decide which city we would visit prior to the wedding. Kozhikode would be the most convenient in terms of distance, so we chose it over the more touristy Kochi and Allepey.
I came into this city with a clean slate in terms of what I wanted to see, and googling sights didn't help very much either. Yet I found a list of things I wanted to check out, which were all easily visited on foot. If you ever make your way to this cute town, this is the route we walked on day 1.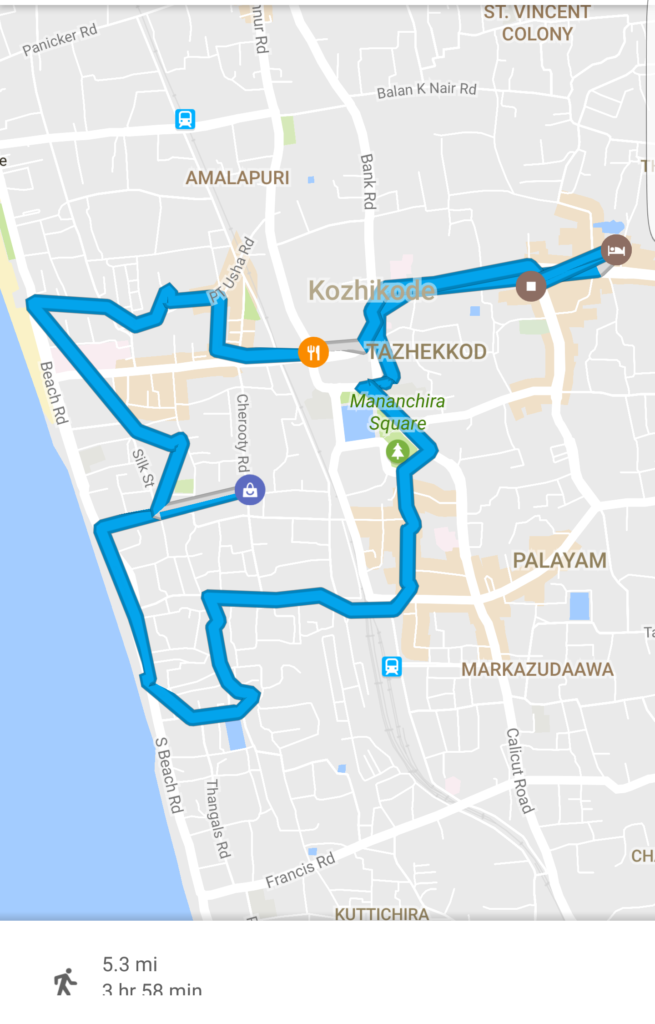 Stop 1: CSI Cathedral
The first stop on the route was the Church of South India (CSI) Cathedral Church which is part of the Malabar Diocese. The cathedral is a landmark of Kozhikode City and a symbol of the contributions of German missionaries in India. The cathedral was opened in 1856 and the architecture is a combination of European and Kerala styles.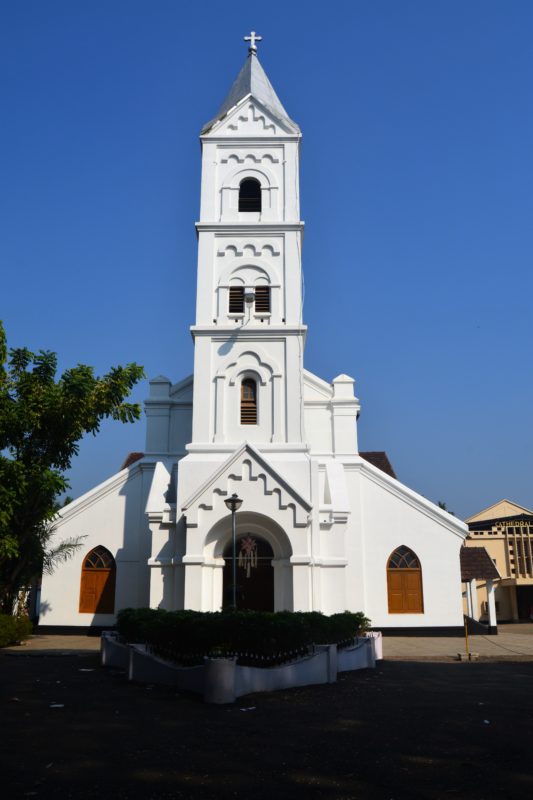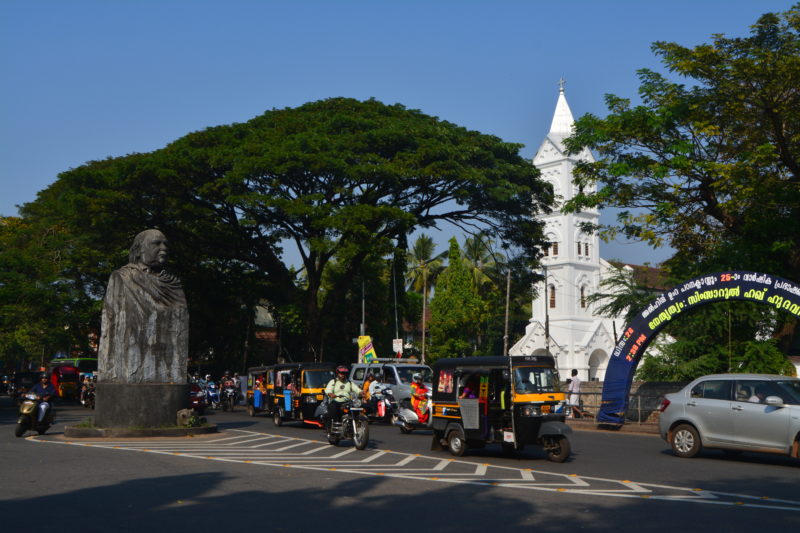 Stop 2: Mananchira Square
The Mananchira Square Park is quite big, certainly big enough to play cricket and football as many were doing. But also big enough to rest in the shade. All around the park traffic is mental, so I can imagine it's nice and peaceful in the heart of the park.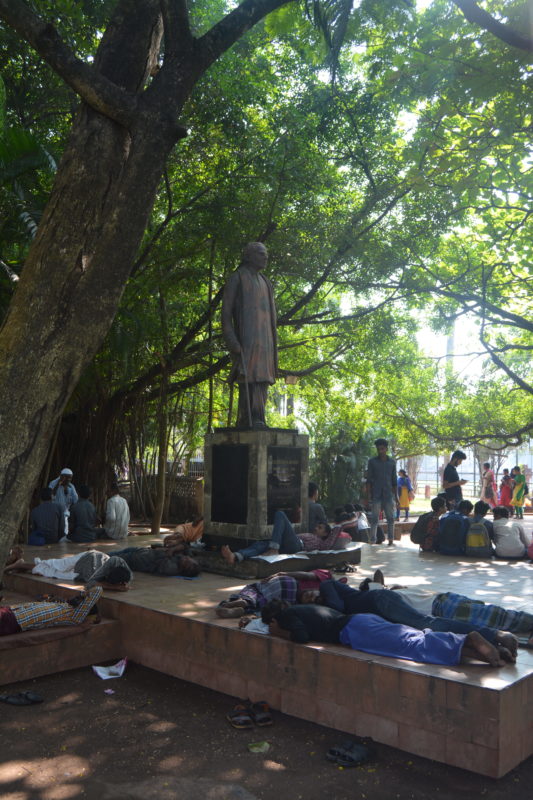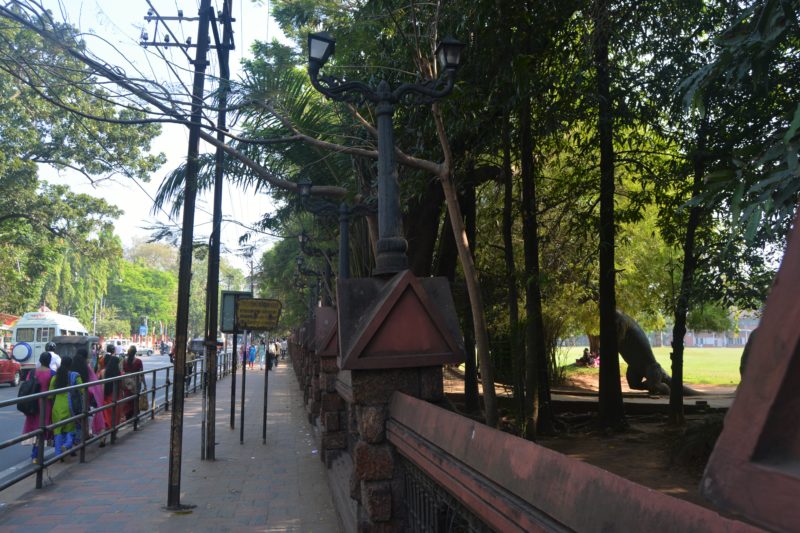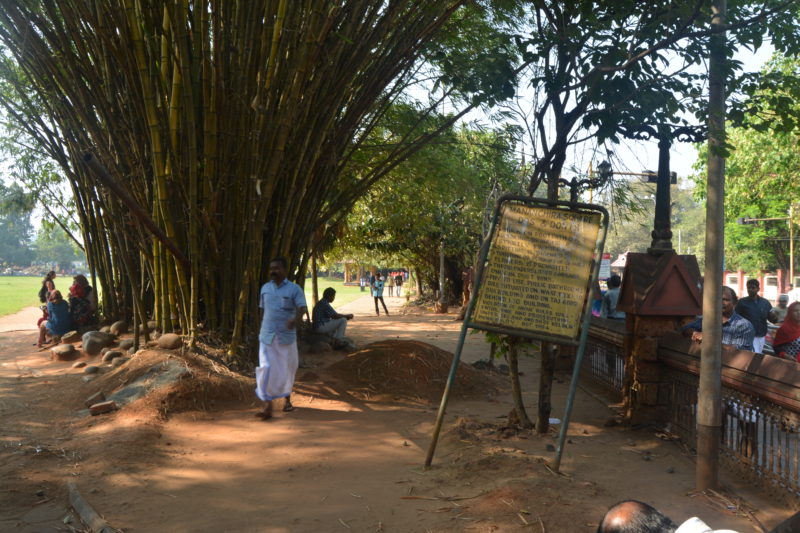 Stop 3: Sweet Meat Street
S.M. Street or Sweet Meat Street is apparently the busiest street in Kozhikode. It gets its name from the time it was lined with sweet meat and halvah stalls. If you want to do some shopping, this is your street or you can go to one of the many malls in the city. Don't count on finding any tourist souvenirs though, it's very difficult finding anything touristy here which does kind of add to the city's "undiscovered" charm.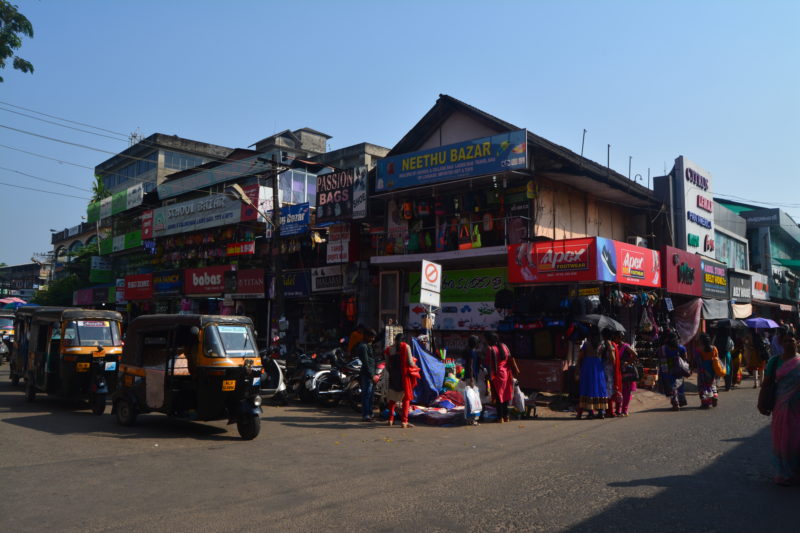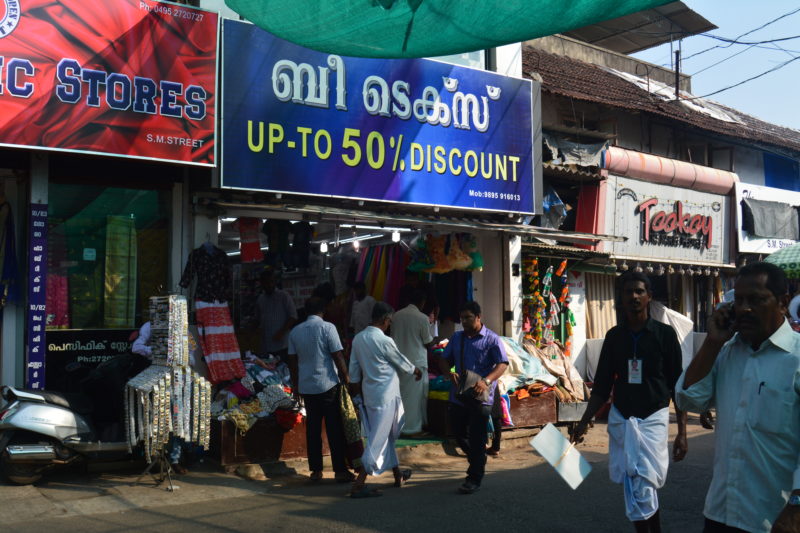 Stop 4: Big Bazaar Road
From S.M. Street we accidentally ended up in some kind of wholesale street. We must have gotten there at rush hour because numerous trucks were on and off loading goods. If I wouldn't have been afraid to ask people, I would've been able to take such great pictures. My friend took the photo below and I think it turned out great.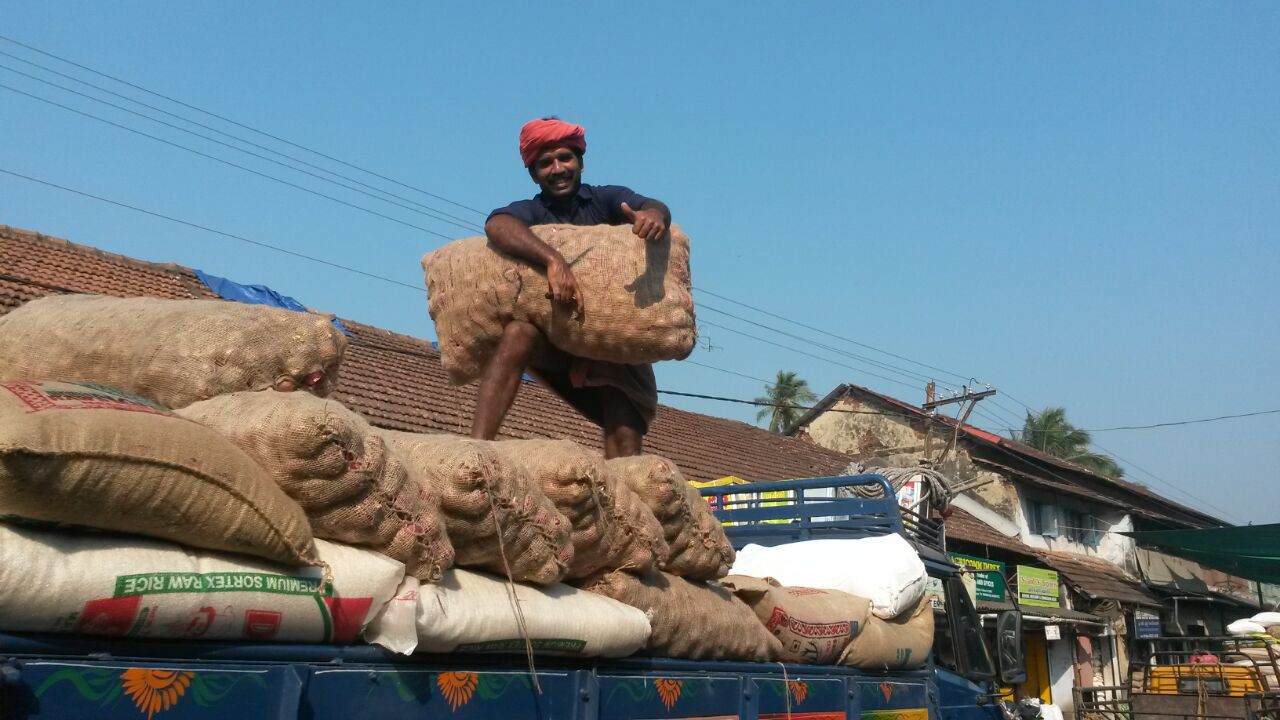 This street would normally feel a bit awkward, but I have to give all my praise to Kozhikode and its inhabitants. We were left to our own devices. I think people were so shocked to see foreigners roaming around the city they didn't even have time to stop staring and start selling. During our whole stay no one tried to sell anything to us. It was incredibly peaceful and it gave us the opportunity to blissfully roam around.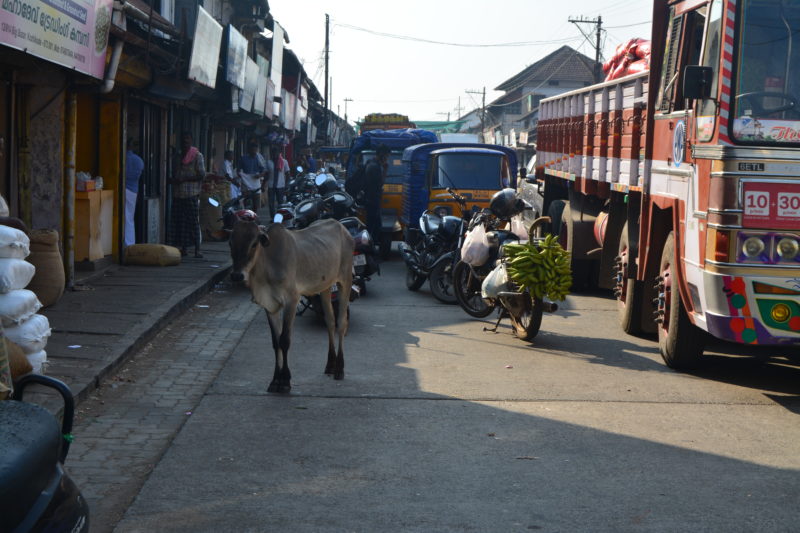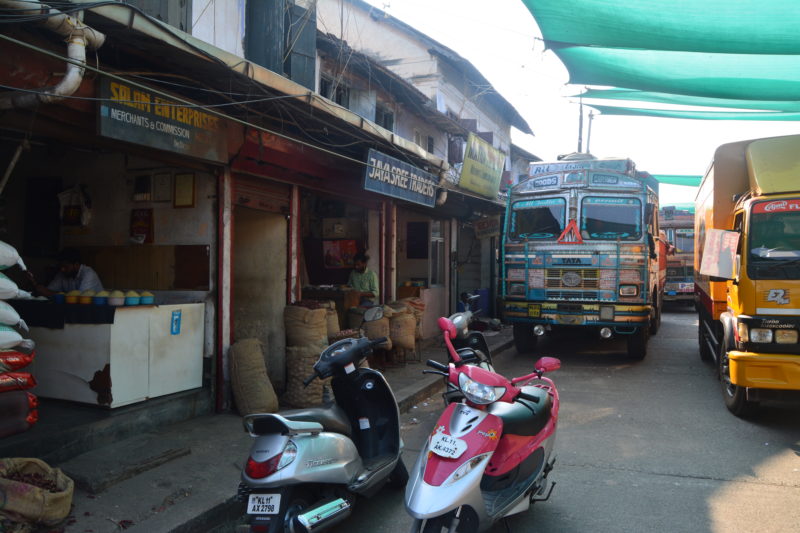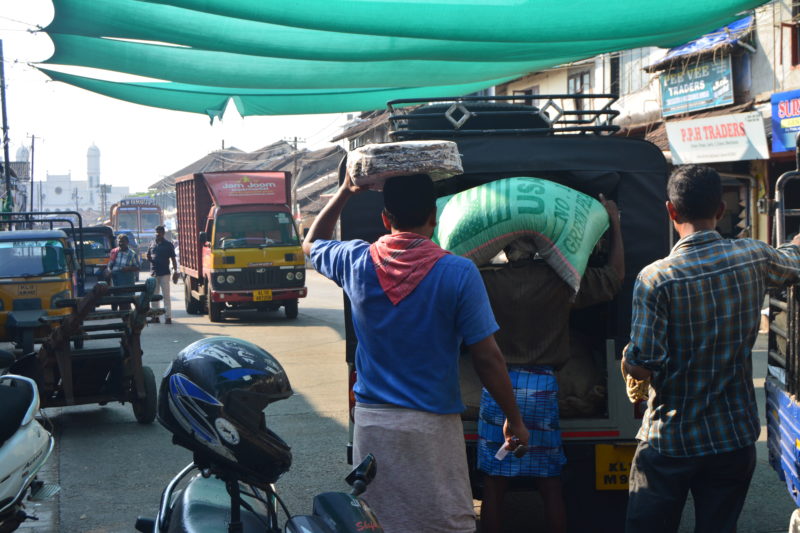 Stop 5: Mishkal Mosque
Mishkal Mosque is probably the first medieval mosque I have ever seen. The mosque was built by a rich Arab merchant, Nakhooda Mishkal, in the 14th century. When we arrived at the sight, I couldn't believe my eyes. It wasn't until I saw the sign that I realized we were indeed standing in front of a mosque. It didn't look like any mosque I had seen before.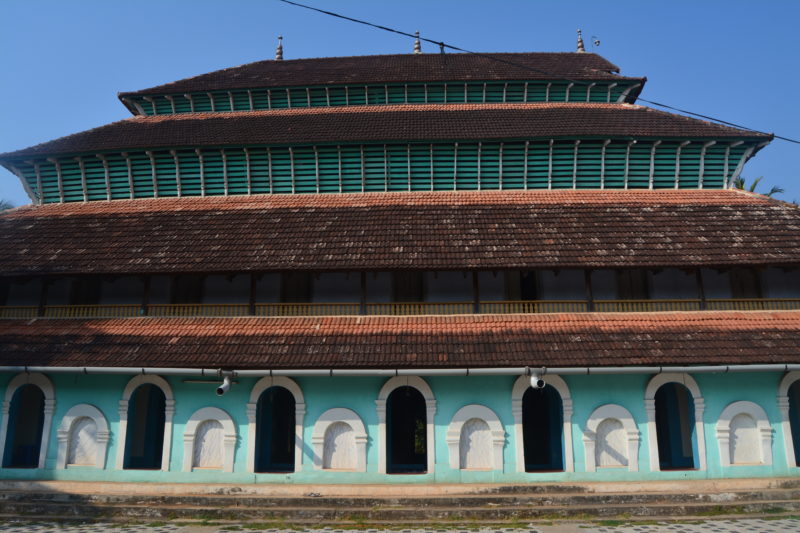 The mosque is made completely out of wood. It has 47 doors, 24 carved pillars and a big prayer hall that can accommodate 400 people.
Stop 6: Beach Road
Beach Road is nothing like the name might suggest. I was expecting a lovely road by the beach. Something like a corniche or promenade, instead there were more truck on and off loading – and giant birds trying to find some scraps. It wasn't a pretty sight (or smell).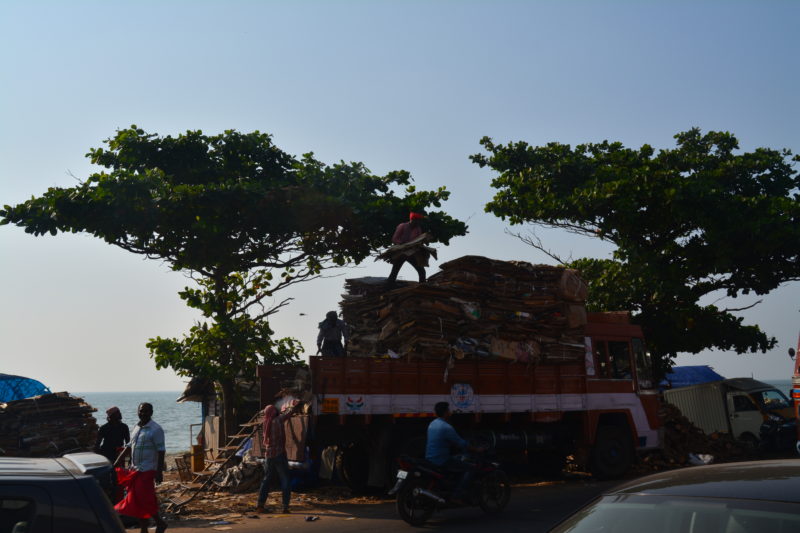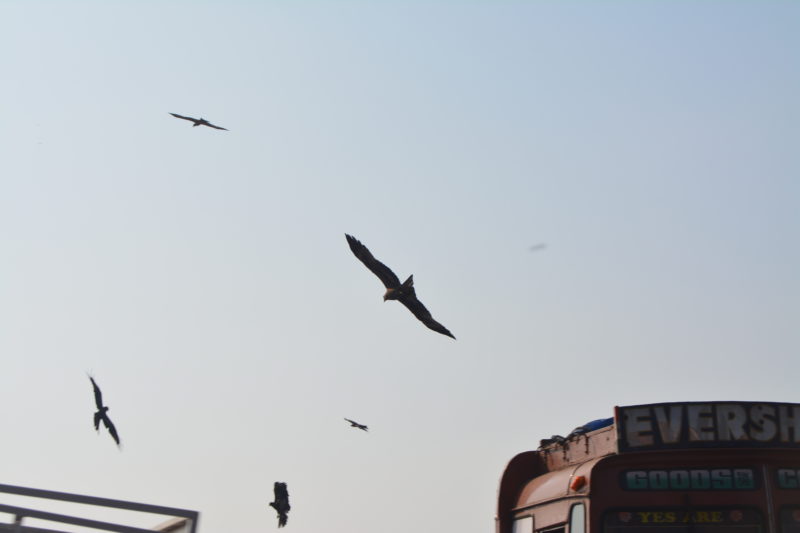 Stop 7: Lunch at Bombay Restaurant
The smell of the previous sight kind of put me off eating, but I'm never put off too long. I had found reviews on Bombay restaurant online, and they were all very positive. It's a great place to enjoy some lunch time snacks.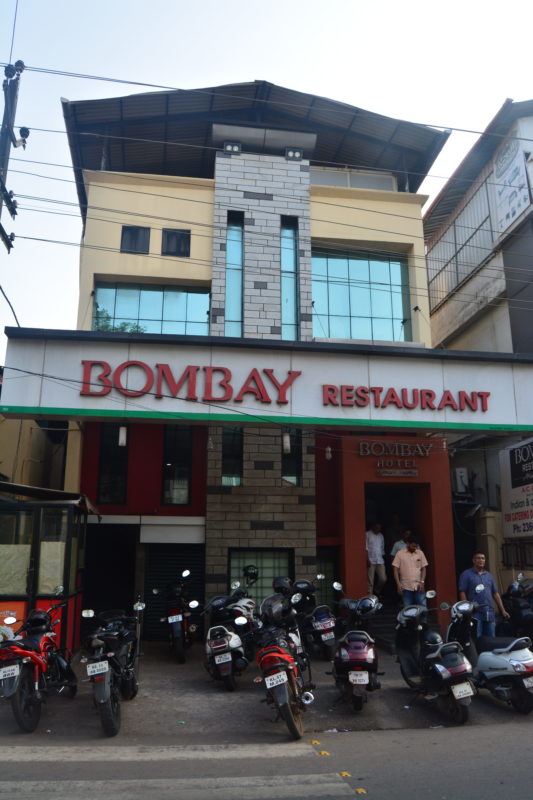 I asked the waiter to bring us some local dishes and he did: Unnakkaya, Elada, Pazham Nira, Elanchi. All banana and all delicious!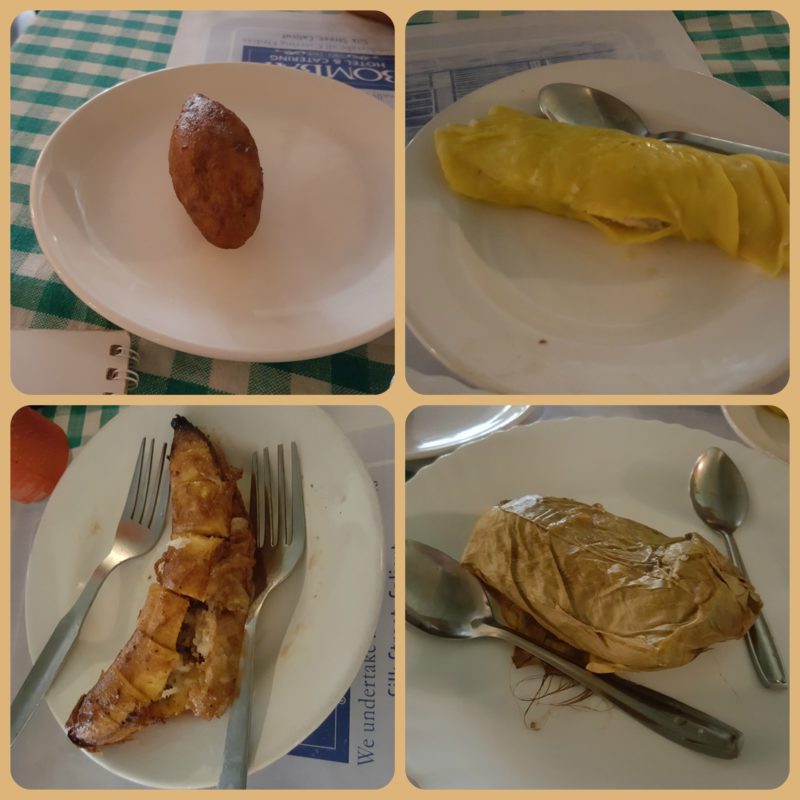 Stop 8: Mother Of God Cathedral
After lunch we visited yet another church (as my friend pointed out to me with a sigh).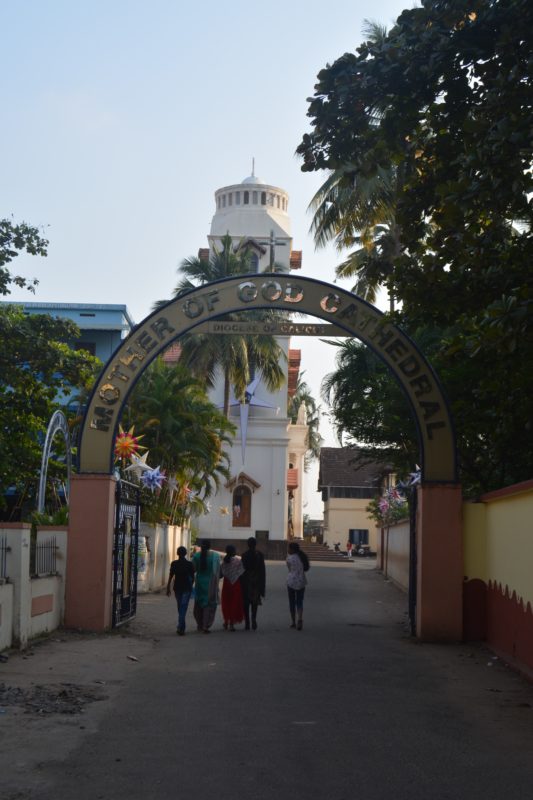 I like visiting churches wherever I am, not because I know so much about them but sometimes I just really like the buildings. To prove my point to my friend I tried everything to take a good picture of the Mother of God Cathedral. I even lay down on the ground to take the church in full view.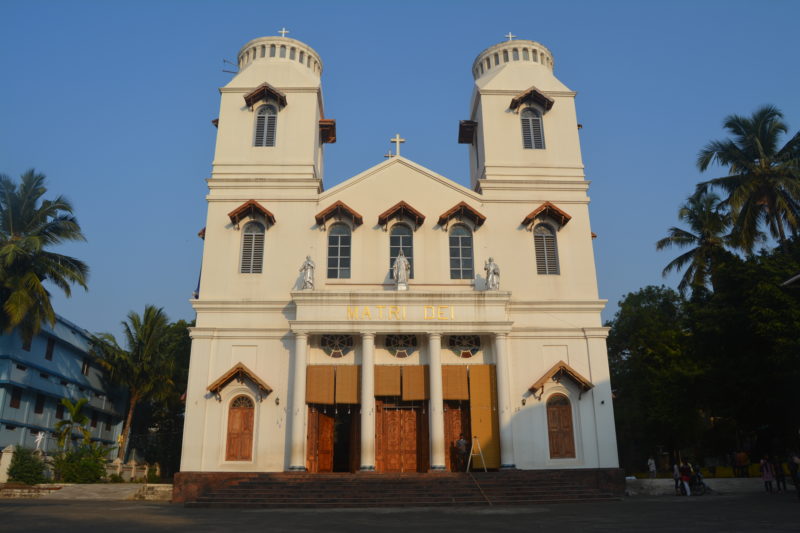 Stop 9: Kozhikode Beach
The quick stop at the beach was the final stop of the day. It's the kind of beach you would expect in India – very busy and a lot of families and groups of friends running around and playing. It's not the kind of beach I would like to sunbathe on.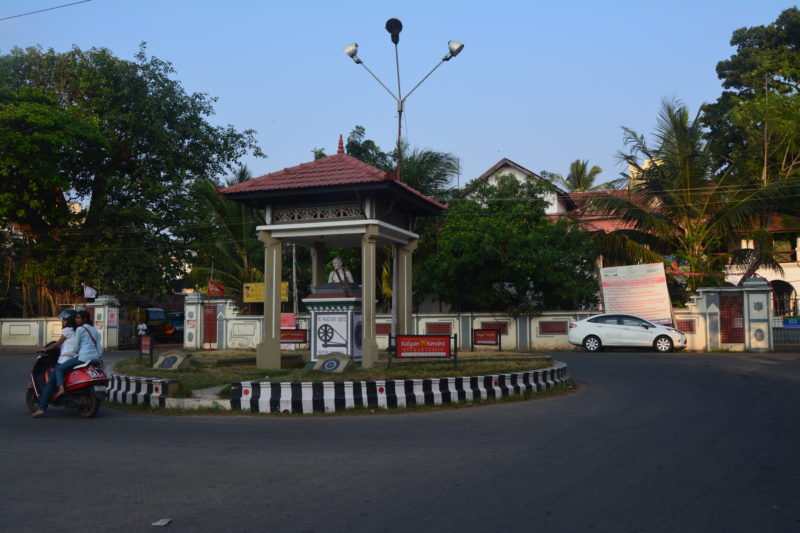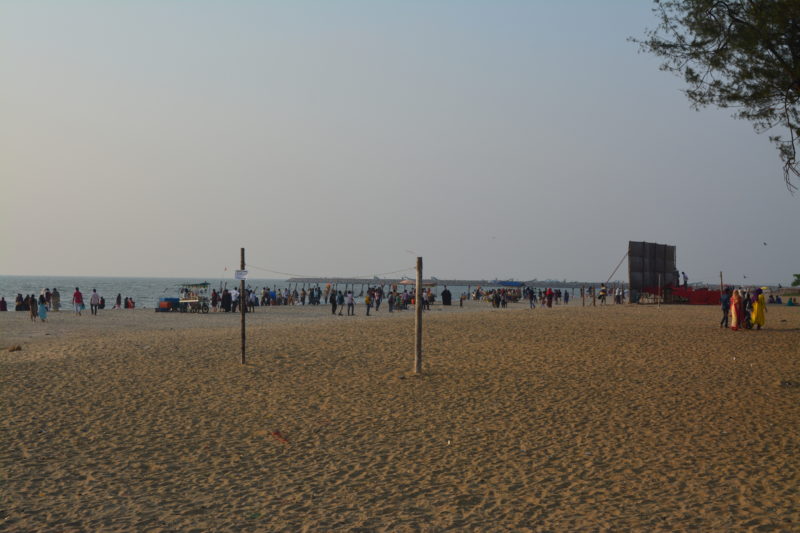 Stop 10: Paragon Restaurant
We ate dinner at Paragon restaurant, where I had my favourite paneer korma! I love that dish.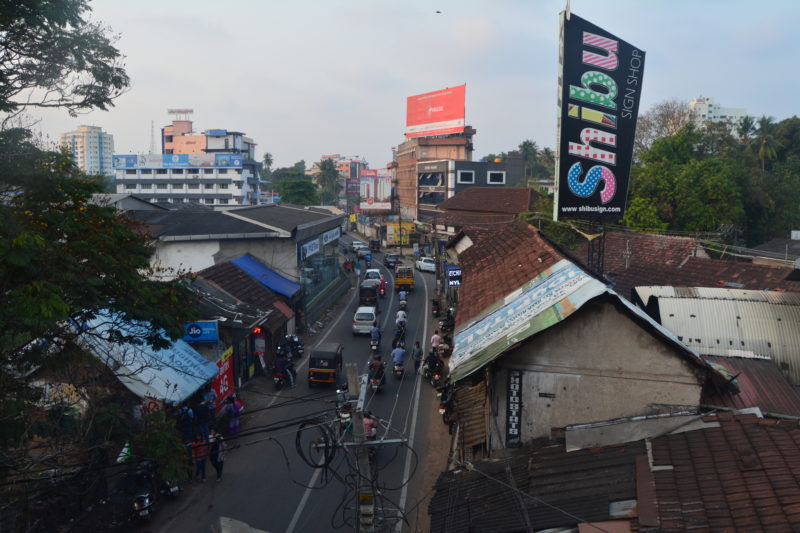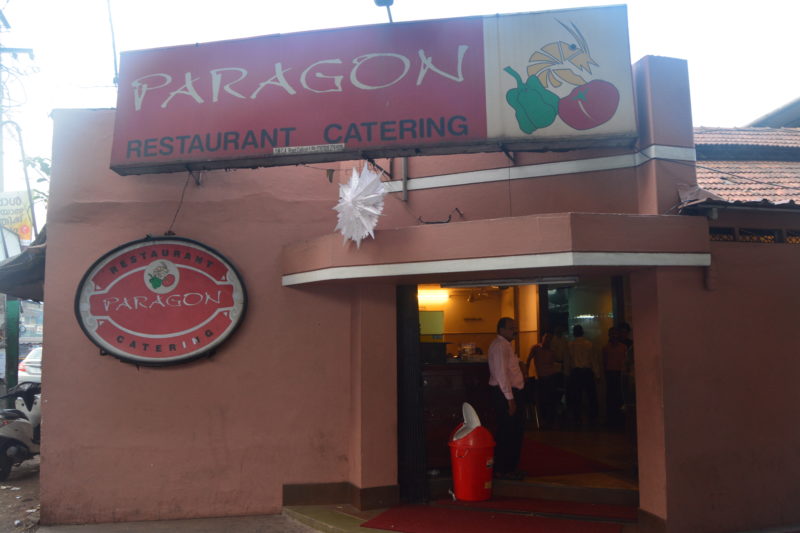 Day 2
This post has already gotten way too long, so I'll leave day 2 for next week. This day we went on an activity I was most looking forward to when visiting Kerala. Can you guess what it was?
Conclusion
I think travelling is all about planning but also about being surprised. I was apprehensive about visiting Kozhikode since I didn't know what we could see and do there. However, as you can see by this humongous post, just walking around was more than enough. We saw some beautiful sights, and we actually found a city not overrun by tourists yet. This also meant peaceful sightseeing and observing the locals in their day-to-day life. I can't wait to tell you more about day 2 in Kozhikode and about the wedding of course!