What are the odds of seeing the Cliffs of Moher basking in sunshine in March? If you would've asked me to imagine the Cliffs before this trip, I would've done so with them shrouded in fog and rain. Luckily, my actual experience was the complete opposite of those expectations.
Paddywagon Day Tour
Eons ago I booked a Paddywagon tour to the Giant's Causeway in Northern Ireland. I really liked that tour, so I didn't hesitate to book a tour with them again nine years later. This time I opted for the Cliffs of Moher Day Tour from Dublin.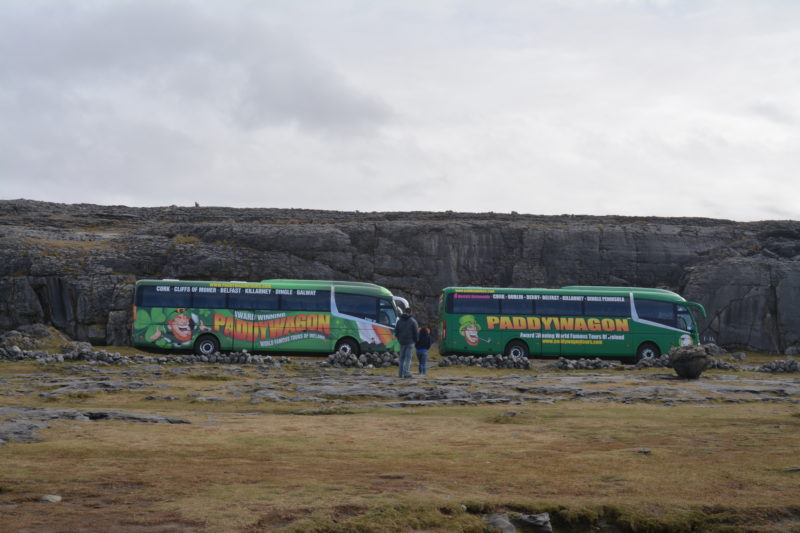 In the grand scheme of things, the day tour location didn't make much sense. In terms of timing it did. Let me justify myself, I arrived in Dublin late on Wednesday night, my main destination of the trip would be Galway on Friday – so I had one day to spare. If I would travel to Galway on Thursday, I wouldn't have had time to do a tour, so I opted to take a tour from Dublin. I chose the Cliffs of Moher because I really wanted to see them, so the tour would take me all the way across Ireland, past Galway, and back to Dublin. Only for me to travel back to Galway the day after. I'm sure no one of you doubts I have seen the region.
The pick up was on Thursday at 8am at the Molly Malone statue in the city centre. There would be two Paddywagon buses going to the Cliffs and they were both full to the rim. I visited during a St. Paddy's Day weekend, and I wasn't the only one. What's awesome is that I didn't notice there were two tour buses travelling to the same destination. Paddywagon did a great job in coordinating everything.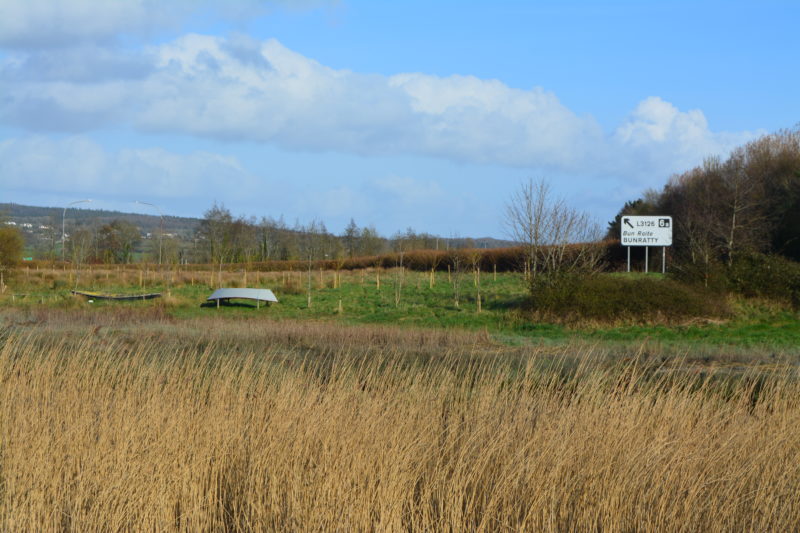 Kinvara
The first stop was a small, colourful, photogenic fishing town called Kinvara.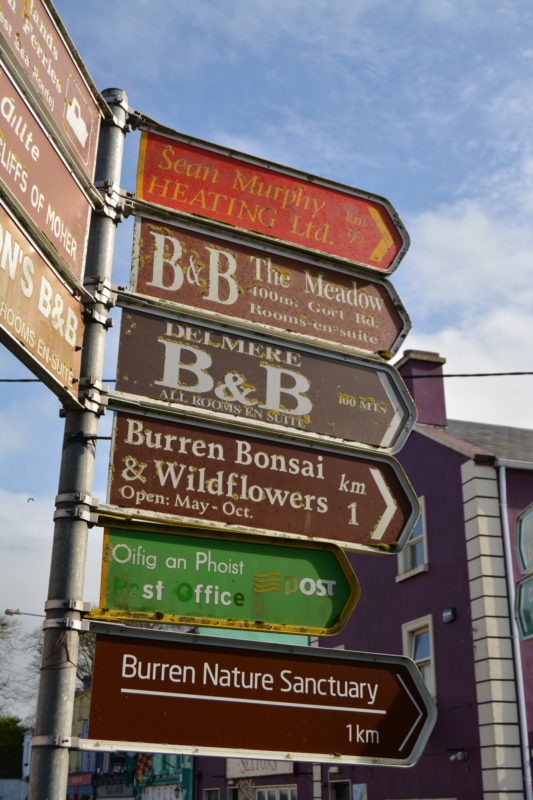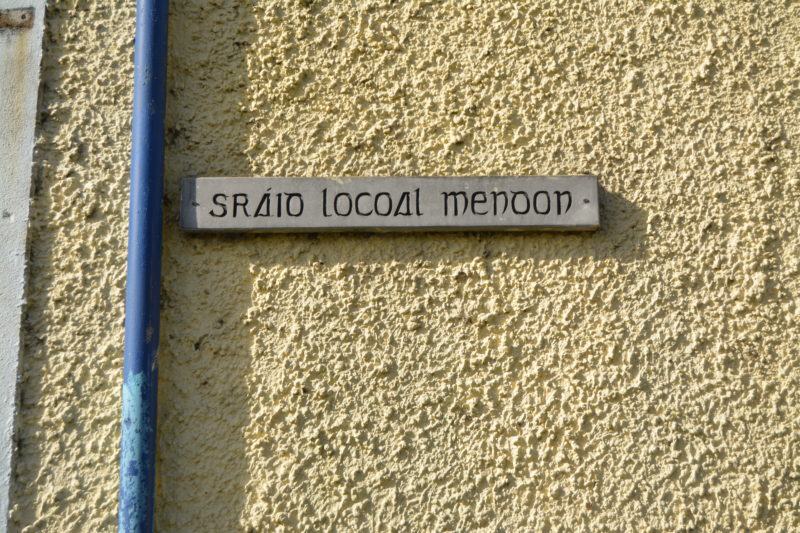 It's home to Dunguaire Castle, but we stayed close to the harbour to observe the traditional Irish fishing boats called Galway hookers.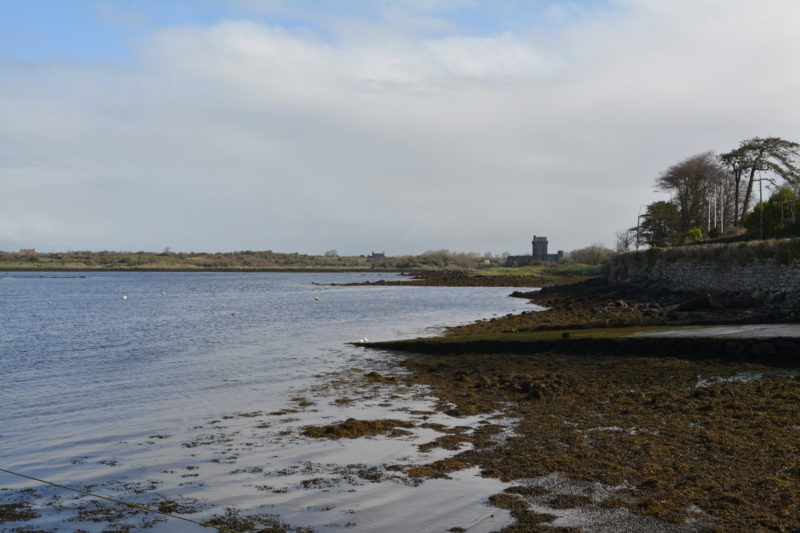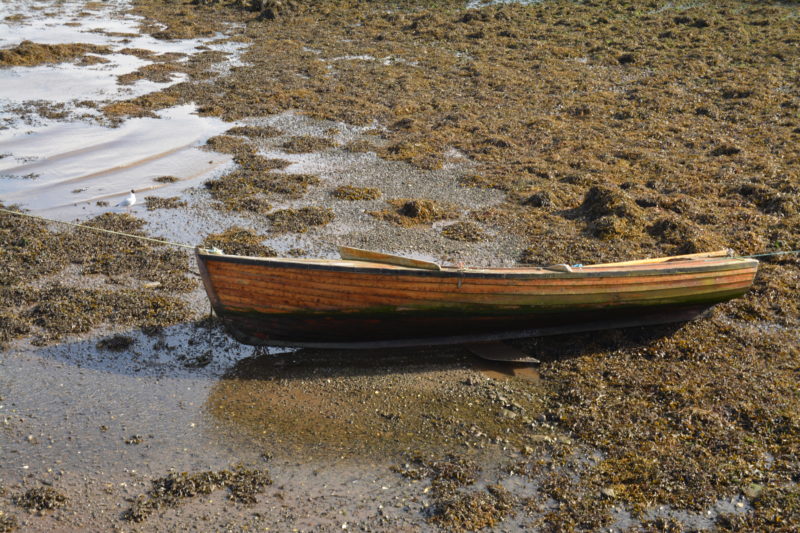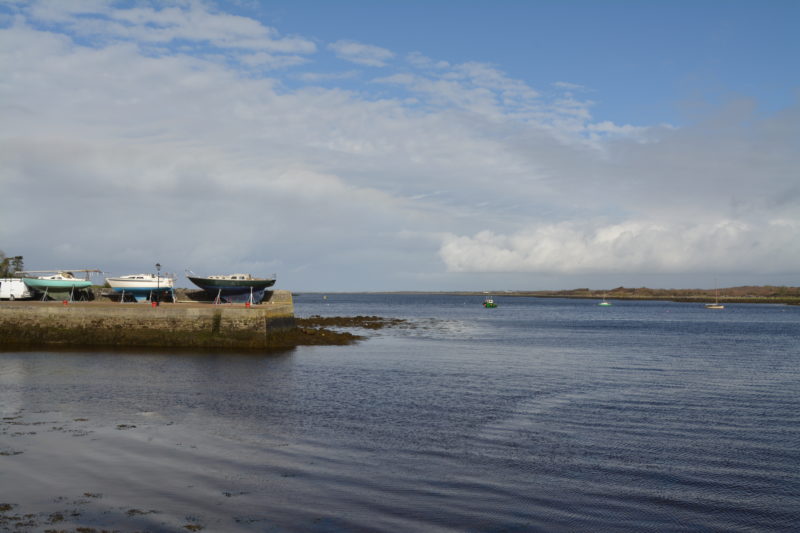 Wild Atlantic Way
The main road we would be driving down to reacht the Cliffs of Moher was the Wild Atlantic Way. This is one of the most famous roads in Ireland. It's a route that follows the entire west coast of Ireland. It's also a coastal road, so from here you can enjoy amazing views over the Atlantic Ocean. We didn't make a stop, but just looking out of the window was a real treat.
The Burren
The Burren is the name of a succinct Irish landscape in this region. It consists of limestone rock as far as the eye can see.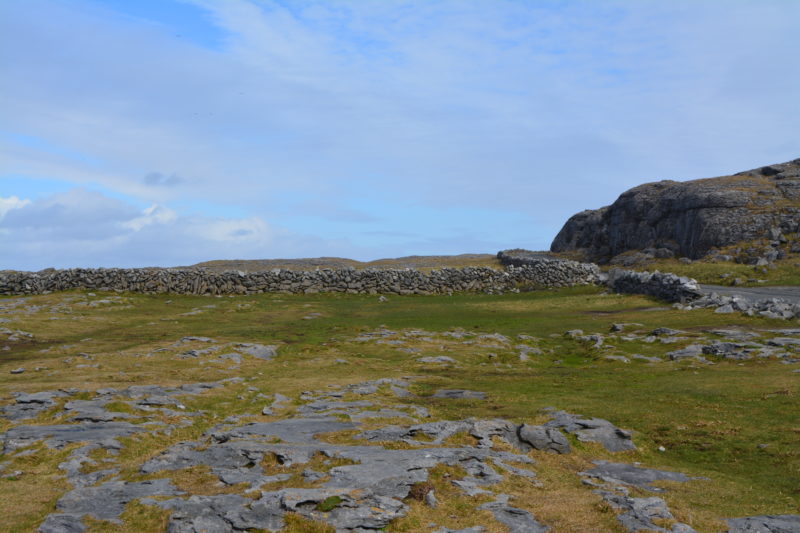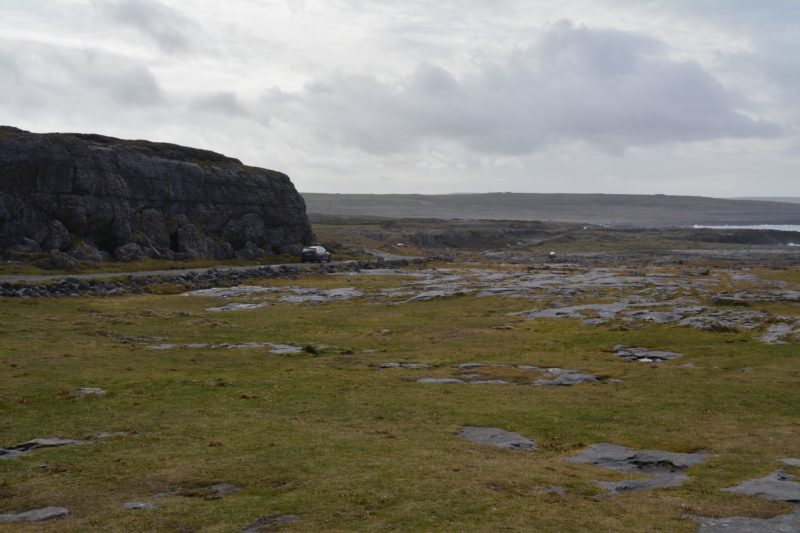 Along the coast we could enjoy the "Mini Cliffs". I thought these cliffs had prepared me for the real thing, they really hadn't. They are so incredibly small in comparison. What I did notice was how precarious these cliffs are. I was convinced I would see someone fall off, as there was no protection and people tried hard to take as many selfies as possible.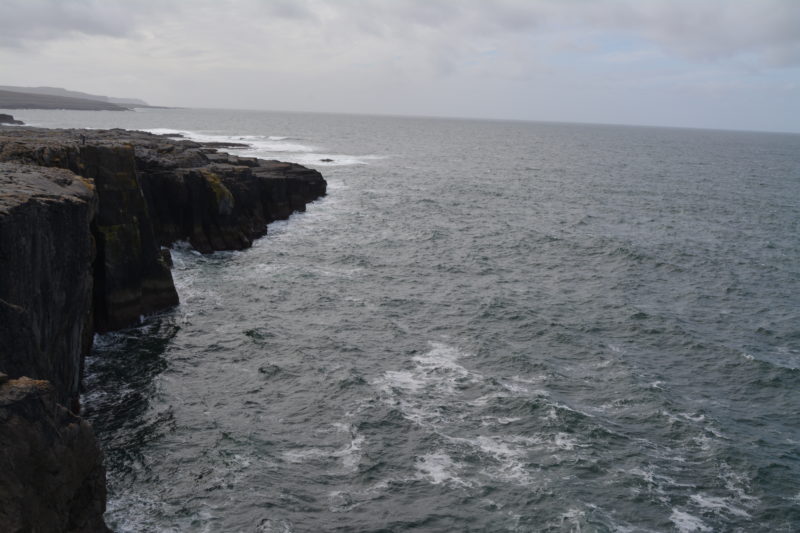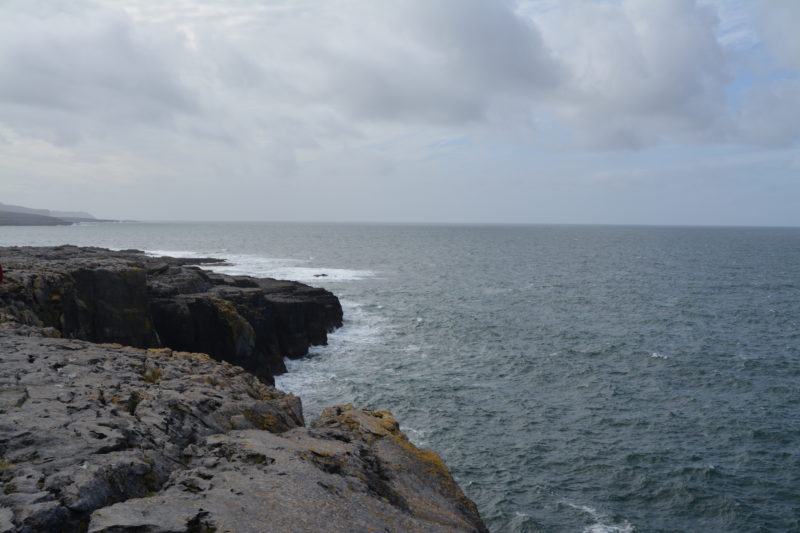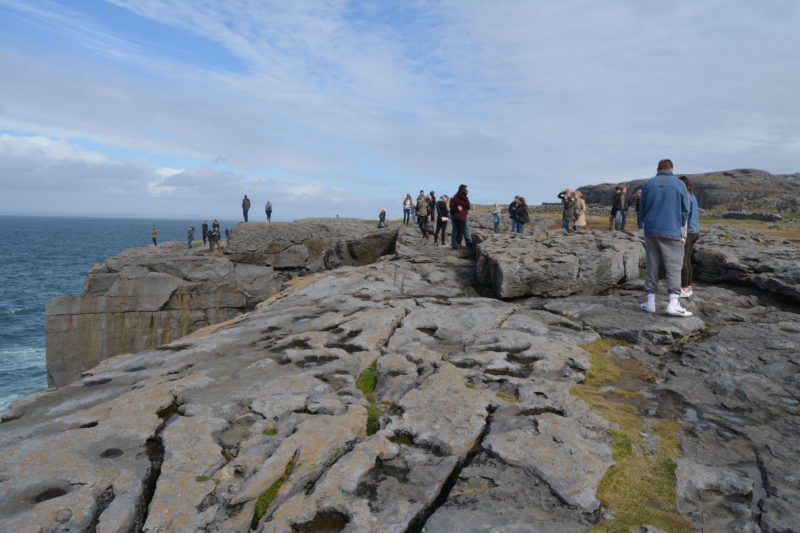 Doolin
After experiencing the "Mini Cliffs" it was time for a lunch break. Doolin is were I noticed the busyness of the tour for the first time, because all the pubs were packed. Luckily, this is not a new phenomenon to the pub, so they know how to move things along.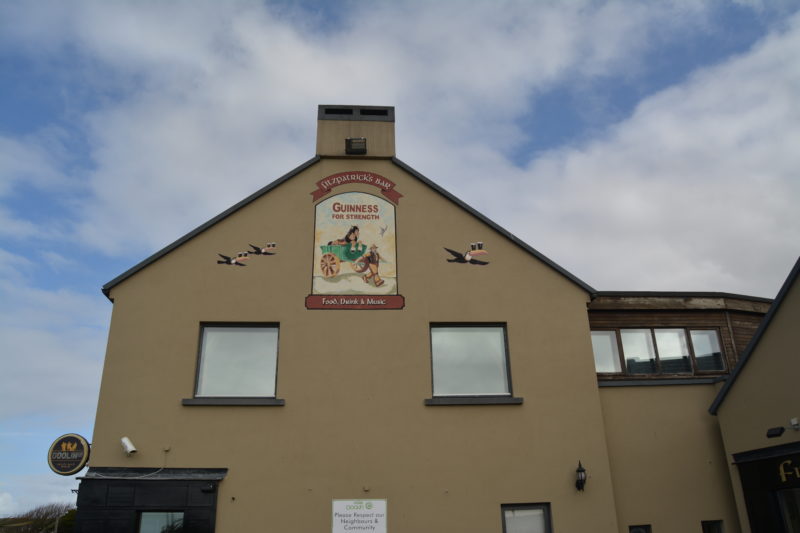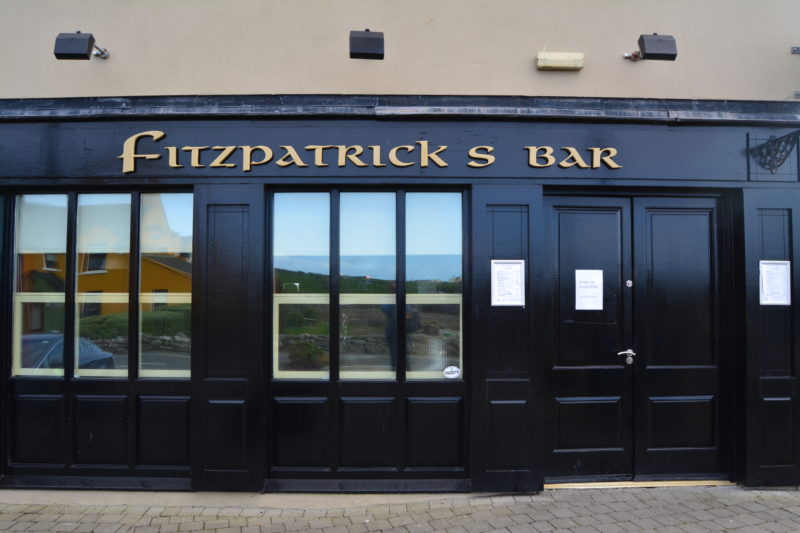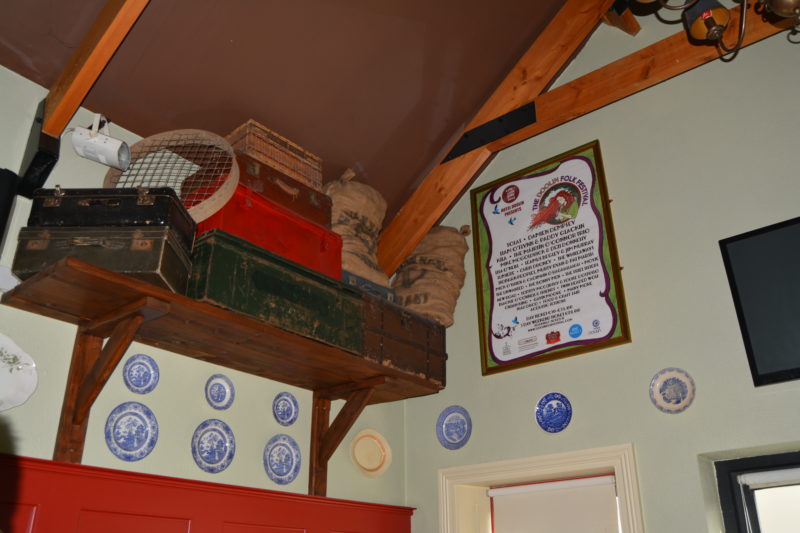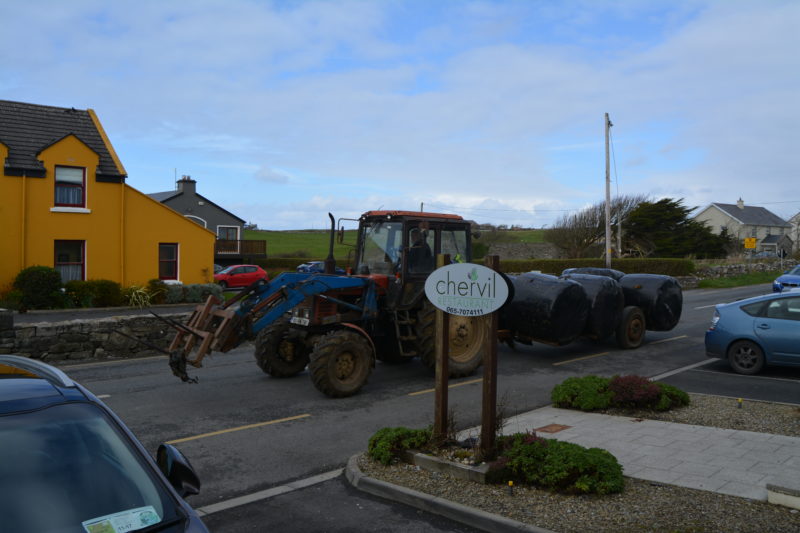 Cliffs of Moher
After I filled my belly with a delicously grilled white fish, it was time for the much anticipated Cliffs of Moher. Our tour guide allowed us to run around for 90 minutes, which is more than enough time to get a good fill of the sight and to take a lot of photos. However, it isn't enough for a lengthy hike. People seemed to be drawn most to the O'Brien's Tower, so I walked away from it. The other side offers great views of the cliffs and the aforementioned tower.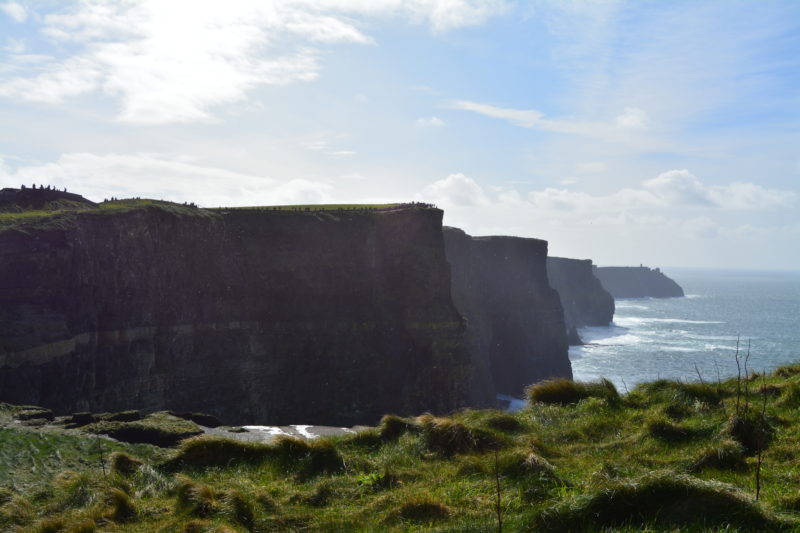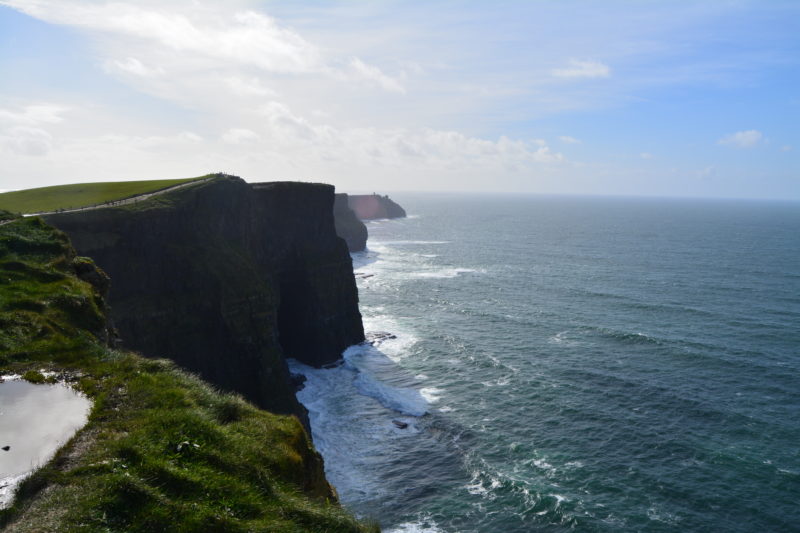 At the tower itself it was insanely windy. I even saw someone fall over due to the hard winds. Needless to say, I didn't linger there for very long.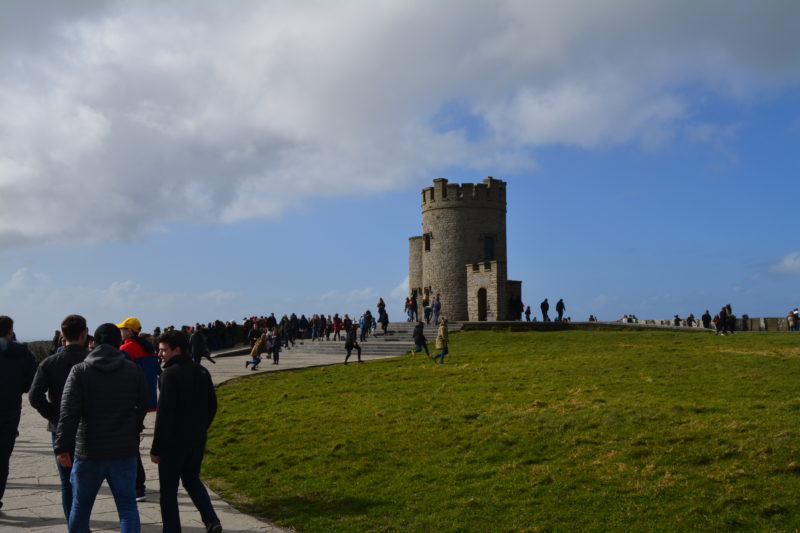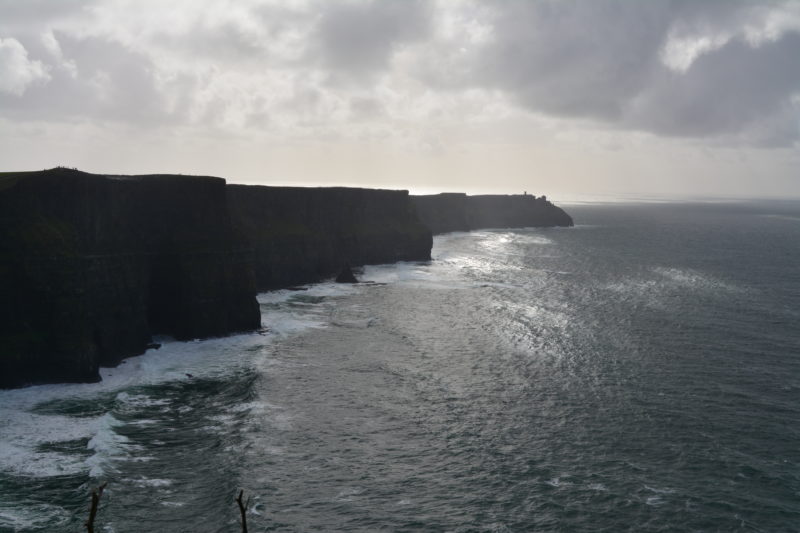 This meant I had plenty of time left for souvenir shopping. One of my regrets is that I didn't buy a cute plate in this store. I always buy plates for my parents when I travel, but I thought I would find the same plate somewhere cheaper. I didn't… So when it comes to souvenirs, I think the Cliffs of Moher really hold some authentic souvenirs which are hard to find at other places.
Bunratty Castle
You know how the energy drains a bit when the main sight has been seen, and the bus turns around to drive back to starting point. First of all, the tour guide knew how to deal with us by cracking jokes and telling fun stories to keep us all alert. Secondly, we had one more photo stop at Bunratty Castle. Our guide warned us not to enter the castle, because the entrance fee is steep and to get your money's worth you have to check out the garden, which we didn't have enough time for.
Luckily, there's an amazing souvenir shop here as well. So if you're in the neighbourhood I highly recommend it!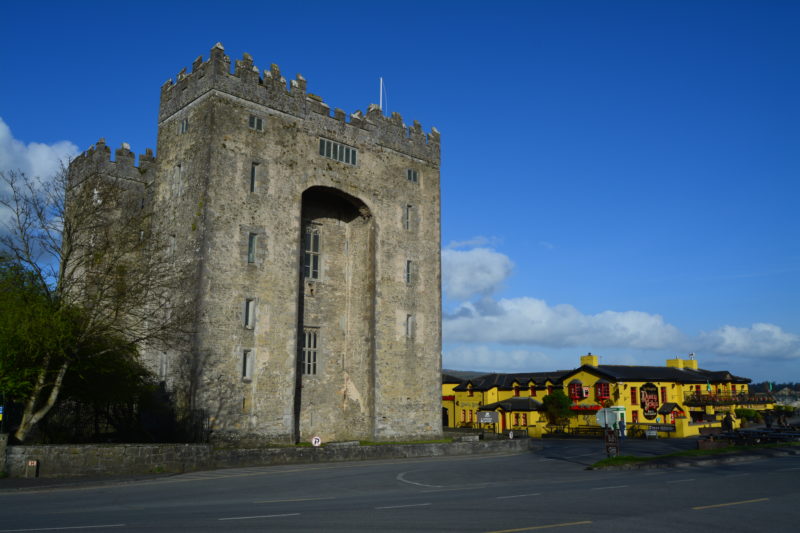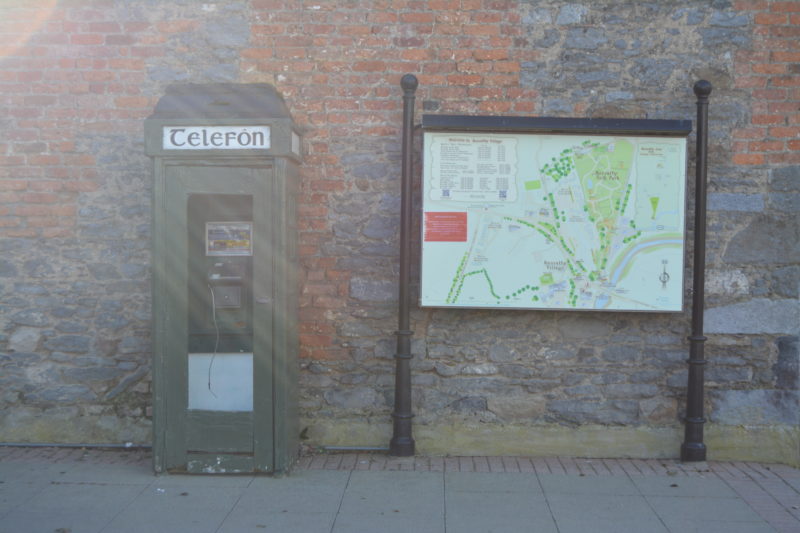 Conclusion
I've been on a Paddywagon tour twice now, and I absolutely loved both times. The first time it was a bit more personal because the size of the group fit into a minivan. This time we had to squeeze into a full-size bus. The Paddywagon tour guides always seem to light up the mood though, and the jokes make the tour feel personal regardless of the size.
I don't think I have waste any words on what I thought of the Cliffs. They are absolutely beautiful, and I'm happy I chose this as my day tour. The fact that it was a sunny day was an added bonus, but I'm sure that this sight would be impressive even in the rain.